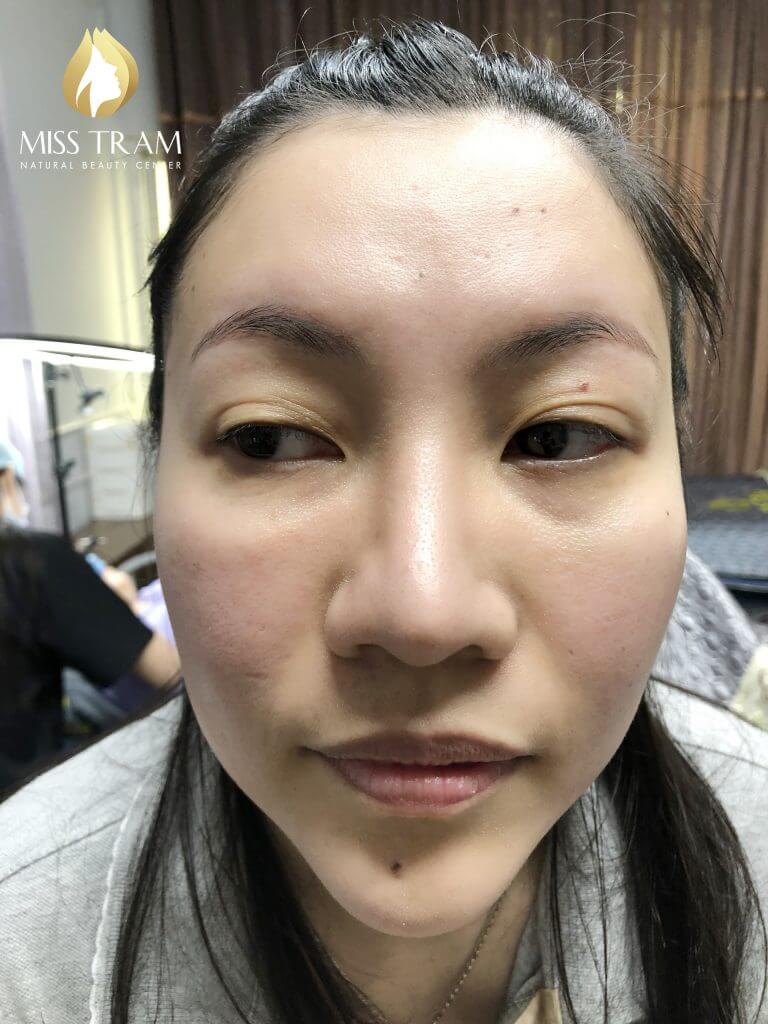 Tram's lips are not fresh in color, the part of the lips is not clear. In addition, the lips also appear wrinkled, dry and lifeless.
Ms. Tram chooses modern Queen Lip Sculpting technology at Miss Tram to overcome all disadvantages for her lips.
Lip color after being sculpted with Queen ink has become fresh and smooth. The lip shape is delicately handled by the specialist to make the lines clear, the lips fuller and more attractive.
Come on, let's take a closer look at Tram's results!
See More Some Customer Results More At Miss Tram:
Fixing Old Eyebrows – Sculpting And Spraying Ombre Ms. Tram's Eyebrows
Treating Old Eyebrows – Sculpture Combines Spraying Mai's Eyebrows
Treating Old Eyebrows – Spray Ombre New Eyebrows For Thuy
Actual Results Customers At Miss Tram Spa
Miss Tram Natural Beauty Center - Beauty but must be natural.
Miss Tram - Natural Beauty Center
Hotline: 1900 7018
Mobile: 0899 194 519