|Question – Answer| How do I deal with the done eyebrows, but the old eyebrows grow out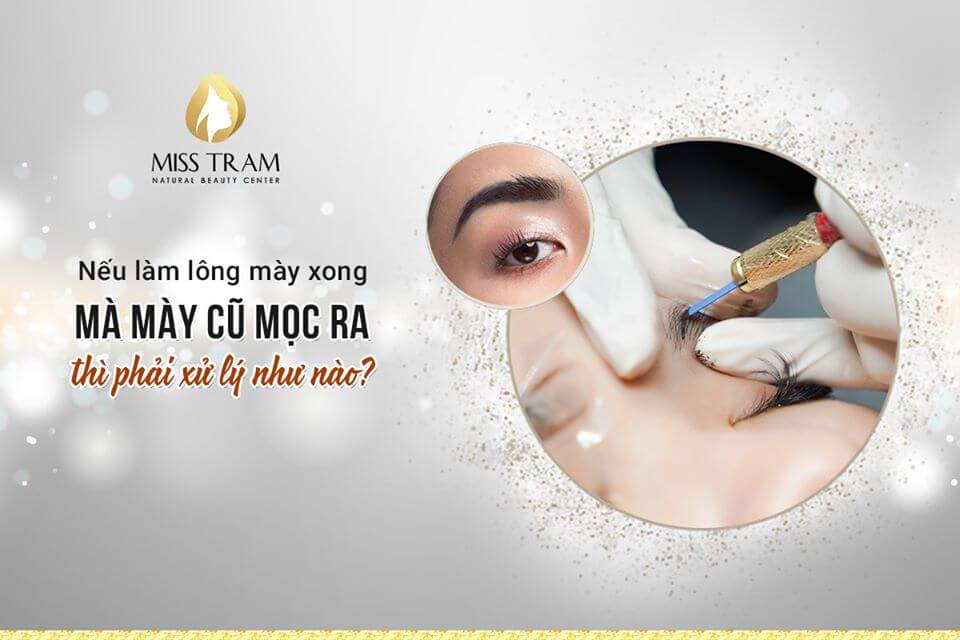 Today, beautifying the eyebrows by cosmetic methods is considered as one of the semi-permanent makeup methods for everyone. You no longer have to spend hours and hours painting and painting to get the eyebrows you like.
However, after making eyebrows, old eyebrows grow out, making the sisters "swirl" not knowing how to handle it. So Miss Tram make this post and share it with everyone!
First, when choosing one of the methods: Spraying - embroidery - sculpting for the eyebrows, those eyebrows are all drawn, determined and trimmed by the expert in the right shape. WOMEN STANDARD of GOLDEN RATIO face.
When old eyebrows - natural eyebrows grow out, the treatment is very simple in 2 ways:
Use eyebrow trimming tools: tweezers, razors, pruning shears… to trim the excess parts of the eyebrows that grow out in the STANDARD shape.
It is possible to ask for the help of a makeup artist, with the cost is not high, only about 100-200k, the eyebrows will return to the old standard and beautiful shape.
Those are the easiest ways to do that Miss Tram can "show" to you. If you don't know what the problem is, don't hesitate to inbox Miss Tram!
---
Don't hesitate to call HOTLINE 1900 7018 For advice on all your questions about the service, please:
Sculpting eyebrows with natural fibers with 6D - 9D techniques for Men and Women

Sculpting eyebrows with natural fibers combined with Spray Ombre/Shading/Sandy

European eyebrow sculpture

Spray eyebrow powder/Crystal American ink 100% herbal extract

Spray eyebrow powder Queen toner mực

Delete, fix, handle the phenomenon of red and blue eyebrows
With Miss Tram - Natural Beauty Center Some Questions Answered Other:
Proper Skin Care After Treating Melasma with Laser YAG
Share How To Fix Acne Thi Each "Beautiful" After Tet Holiday