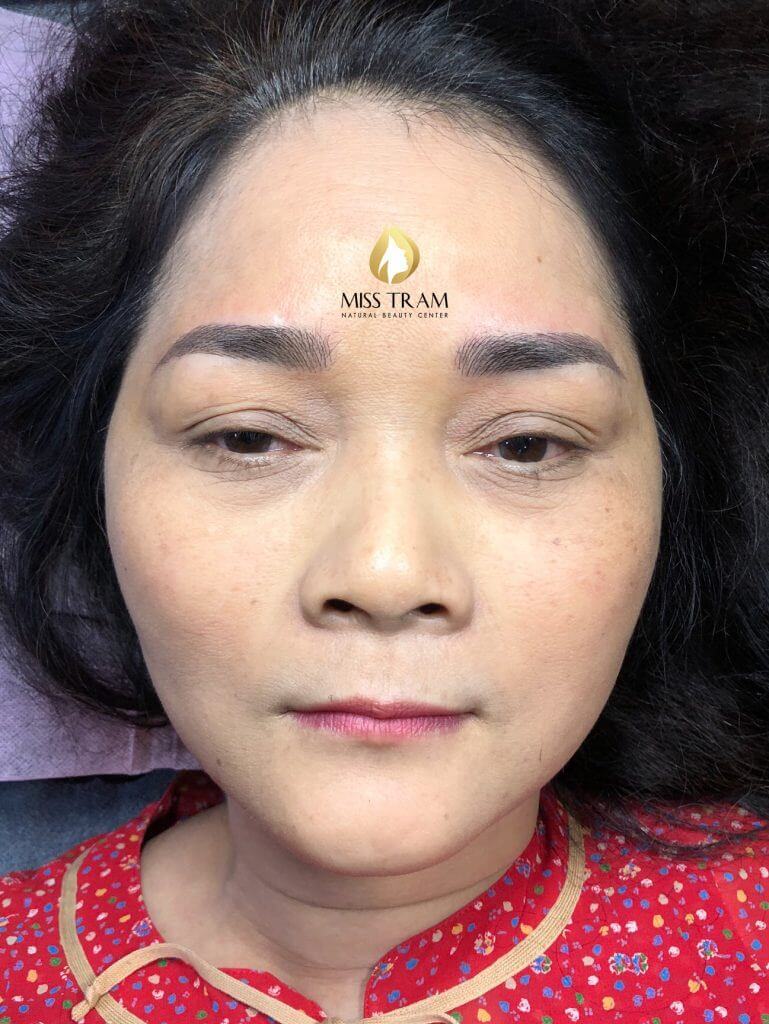 Hinh used to embroider you before, but after a while you were red. She used to feel sad and worried the more she did, the worse it got.
Get encouragement and enthusiastic advice from experts at Miss Tram VietNam, she decided to revamp her eyebrows with 9D sculpting. With her eyebrows once embroidered and red, #TeamMissTram will process the old ink color first, then use 9D sculpting technology to create beautiful natural new eyebrows for her. Miss Tram also ensures the use of good quality ink, no color fading and free miles from 6 months to 1 year.
Hinh is now more confident with her new eyebrows. Wishing you good health and always beautiful love life!
Miss Tram Natural Beauty Center - Beauty but must be natural.
Miss Tram - Natural Beauty Center
Hotline: 1900 7018
Mobile: 0899 194 519
See More Some Actual results More At Miss Tram:
Result of Super Beautiful Eyebrow Sculpting for Ms Oanh at Miss Tram Spa
Queen's Eyebrow Sculpting Results for Sister Trang at Miss Tram
Anh Ty Sculpts Male Eyebrows To Cover Scars At Miss Tram