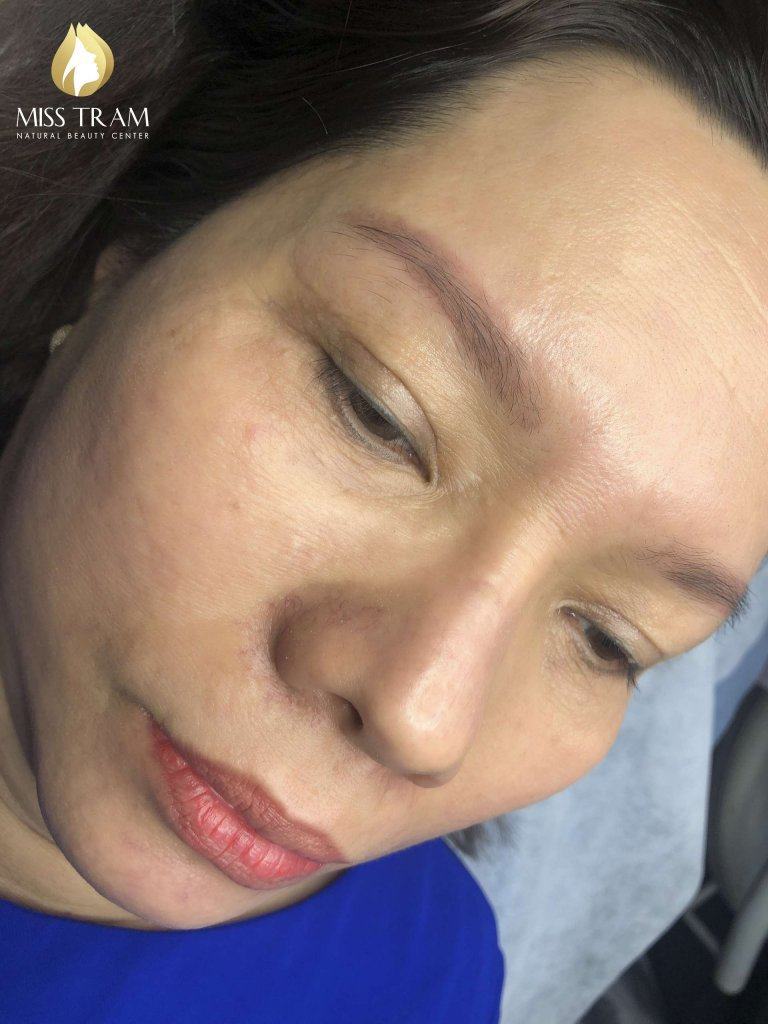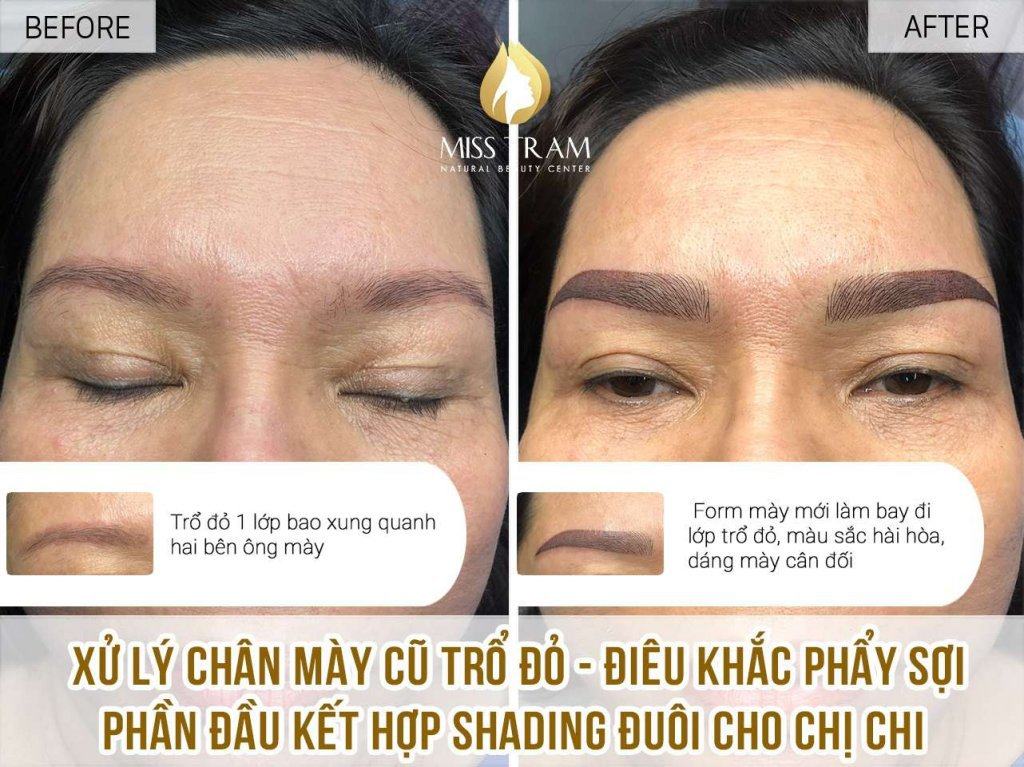 |Brow Results| Treatment of Red Eyebrows – Sculpting the Head and Shading the Tail

"Sharpen, overcome defects, create confidence for customers" is what Feedback today wants to talk about.
Chi's eyebrows, before coming to Miss Tram, appeared red with a layer around the eyebrows. After being consulted carefully, a skilled KTV performed the treatment of old red eyebrows - Sculpting the head and shading the tail for Ms. Chi.
You will be surprised by the result this time, because the new eyebrow form has blown away the red layer, harmonious colors, sharp lines, suitable for age. Who is facing such a situation, do not hesitate to inbox/comment Miss Tram for free advice!
See more pictures of Chi's results this time!
Miss Tram Natural Beauty Center - Beauty but must be natural.
Miss Tram - Natural Beauty Center
Hotline: 1900 7018
Mobile: 0899 194 519
See More About Actual Customer Results Other At Miss Tram:
Treating Stained Eyebrows & Spotted Ink into Ombre Combination Yarn Sculpture
Treating Old Eyebrows With Ink Clumping, Bending Green Gray To Shading Eyebrow Spray
The Results Of Collagen Crystal Lip Sculpting Treatment For You
Review Top Skin Care Products