Fashion is always a spinning wheel that never stands still – one is to follow, the other is to be outdated. And if you are a woman, everyone wants to catch the latest fashion trends, wear the most fashionable outfits and make up according to the trendiest styles. Therefore, in addition to refreshing the wardrobe with hot colors, you should also pay attention to lipstick color, eye color as well as how to apply makeup to stay beautiful and fashionable.
Today's article, Miss Tram - Natural Beauty Center I would like to introduce to you the makeup trends promises to dominate this year
1
Lip makeup trends
Trends of using lip gloss
As a hot trend in the 90s, lip gloss has returned and shined in the last 2 years and has no tendency to cool down. This is a makeup trend that promises to make a splash in 2020.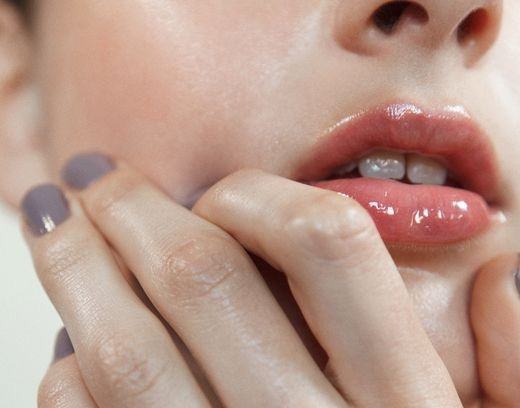 Not too shiny like oil, nor sticky and uncomfortable, modern lip gloss lines are elaborately crafted by cosmetic brands to bring a feeling of fullness and vitality while still being comfortable for the lips.
Although lip gloss is only suitable for youthful, bright lipstick colors such as orange red, coral red, coral pink, this lipstick when combined with bold matte lipsticks also creates very attractive effects. for those lips.
Outstanding lip makeup
Another lip makeup trend that promises to become another hot trend is outstanding lip makeup. At London Fashion Week Spring/Summer 2020, designers have launched a makeup trend with extremely prominent lips that help transform the face in a brilliant way.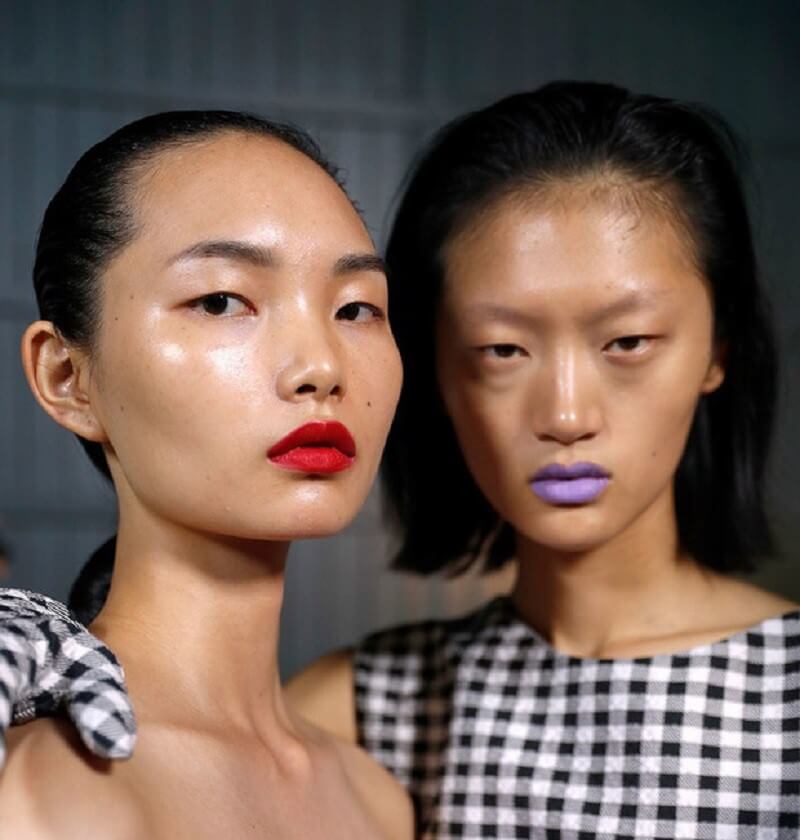 Outstanding lipstick colors are often suitable for simple and natural makeup styles so that the beauty of the lips is most exalted. So, if you want to follow a simple makeup style like "rich and luxurious", this is a makeup trend you need to pocket.
>>> Recommended articles: Secret of Effective Efficient Lip Lotion
2
Eye makeup trends
Glitter eye makeup
Layers of sparkling crystals always make your eyes extra special – this makeup look is always suitable for all makeup styles from gentle, seductive to rebellious, individual.
In particular, shimmer eye makeup does not need too many techniques and saves a lot of makeup time. Because this makeup style does not need to apply many layers of eyeshadow. So, if you are practicing makeup, this makeup trend is also an ideal choice for you.
Smoky brown eyeshadow
In the London Fashion Week Spring/Summer 2020 show, the eyeshadow style uses only a very gentle brown tone that still shines on the edge of the fashion collections.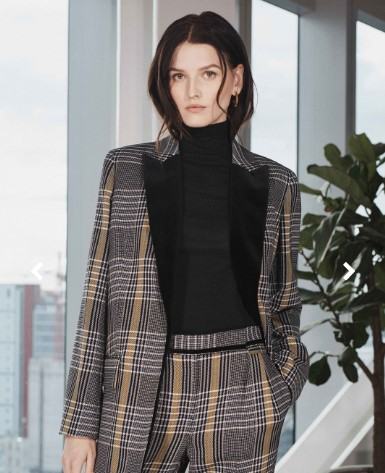 The brown eye color is lightly spread like a cloud, combined with light glossy lips to give the models a fresh, vibrant but still strangely luxurious appearance. Therefore, this makeup style also promises to make beauty believers wobble in 2020.
Cat eyeliner style
Inspired by the 60s, the cat eyeliner style is back and contributes to women's eyes becoming sharper and sexier than ever.
Not only suitable for simple makeup looks, cat eyeliner can also be transformed into many dark and light designs with different eye colors – ensuring you will stand out and not be confused with anyone.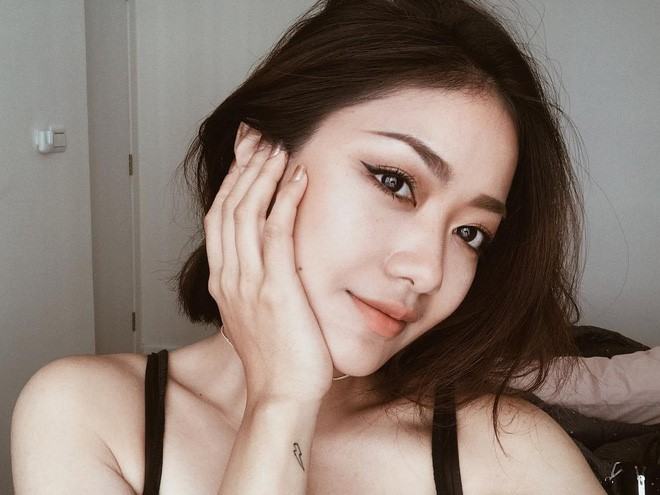 In particular, the makeup combo formula "nude matte lipstick, combined with sharp eyeliner and curved eyelashes" will be very Western with Asian women. This makeup style is suitable for both simple and dynamic fashion style and sexy and sexy style. So any woman can try it.
>>> Recommended articles: Guide to Beautiful And Feng Shui Eyebrows
Graphic eyeliner style
The graphic eye style is a very attractive eyeliner style that can bring balance to round eyes or eyes that are close together.
At the Dior Fall Winter 2019-2020 show, the graphic makeup style with the highlight of Rock-style eyes created a strange attraction. So, this makeup check promises to bring novelty in the near future.
3
Makeup trend like no makeup
"The simpler, the more outstanding" is the makeup trend that dominates Spring-Summer. It sounds strange, but on many fashion catwalks recently, this beauty style has been applied and received a lot of positive feedback.
There are not many colors on the face like normal makeup, the foundation layers used are very thin and light to create the most natural feeling possible.
Besides, the eyebrows are neatly trimmed, combined with the skin that is contoured and highlighted. Lips are also naturally moisturized and plump, add a little pink lipstick to make this makeup stand out and perfect.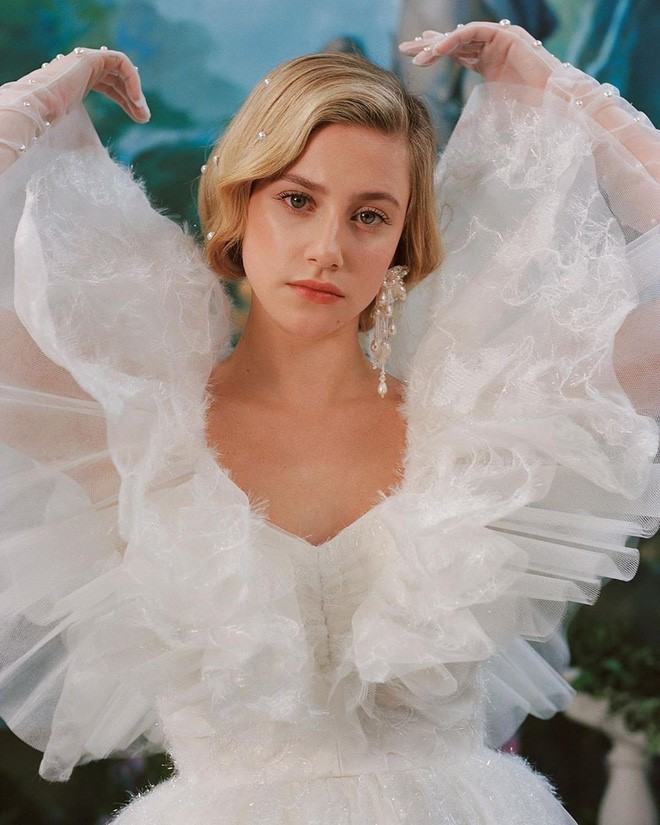 Although it is a simple makeup style, the process is not too easy, so if you are interested in this makeup style, let's get acquainted now.
>>> Recommended articles: Training Professional Makeup Course Certification in VietNam HCMC
The above are the share of Miss Tram - Natural Beauty Center about the "dominant" makeup trends of 2020. Dressing and wearing makeup in a trendy and trendy way will make you confident and stand out all the time. So, this is the time to stay up to date with the latest and trendiest beauty trends. Hope this article will be useful to you. Wish you always confident and beautiful!
See More About News – Beauty Secrets By Miss Tram - Natural Beauty Center:
Hairstyles That Promise To Make It Rain In 2020
Catching up with "Hot" Skincare Trends in 2020