Spots blackhead Ugliness on the face will no longer have a chance to make you lose confidence thanks to the new method Remove freckles with laser technology. And Miss Tram - Natural Beauty Center Learn more about this method!
The Secret to Effective Freckle Removal With Laser Technology
Most women after the age of 30 or in the period of childbirth often have freckles. This is one of the skin problems that bother us the most, because freckles are difficult to completely remove with conventional cosmetics or masks. So how to remove freckles without causing pain and the effect is absolute?
Advantages of laser freckle removal method at Miss Tram

-

Natural Beauty Center
In order to help you thoroughly remove the ugly freckles, Miss Tram - Natural Beauty Center updated Laser freckle treatment technology most modern. This method is absolutely safe and effective, we have been successfully applying it to thousands of domestic and foreign customers.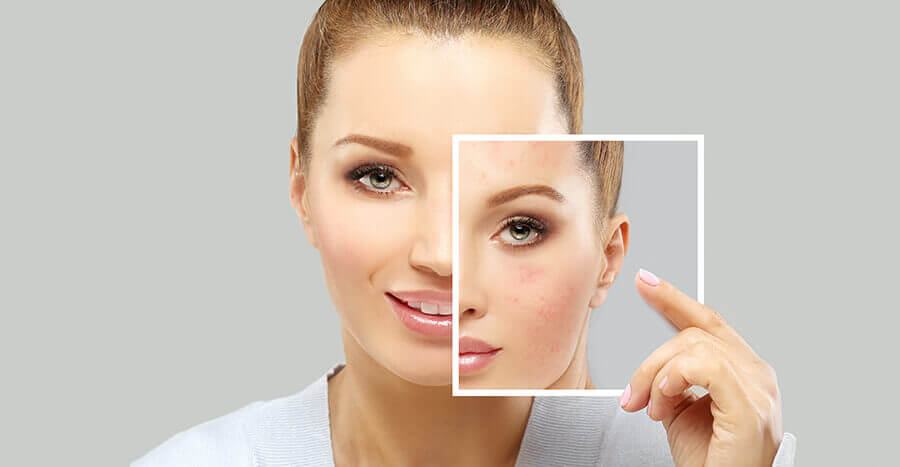 >>> Related Articles: Refer to the secret skin care after good freckles the most widely used standard today.
Laser freckle removal has many outstanding advantages:
Absolutely safe for health

Painless, non-invasive, does not affect the surrounding skin

No need for downtime

Quick implementation time, doesn't take too much time


Suitable for all skin types

Support 3-in-1 treatment: Melasma, Dark spots, Freckles

Treats freckles at the root, returns smooth and bright skin without causing any side effects

Laser freckle removal treatment
Laser freckle removal technology There are many great improvements compared to other methods of removing freckles. If the old lasers only affect the surface of the skin, partially blurring dark spots, the technology at Miss Tram can completely overcome this.
The most successful laser technology transferred by Miss Tram for the treatment of freckles is the exclusive YAG laser from Germany. With the right wavelength, the YAG laser penetrates deep into the epidermis, knocking out the melanin cells, allowing them to self-destruct according to the natural mechanism. Freckles are not only completely treated, but also limit the possibility of recurrence.
The process of removing freckles is very simple:
Step 1: The specialist will examine the client's skin condition.

Step 2: After checking with a dermatoscope, Miss Tram experts proceed to create a treatment regimen and prepare a suitable freckle treatment essence formula.

Step 3: Remove makeup and apply numbing cream to the customer.

Step 4: Start laser treatment.

Step 5: Skin care instructions after laser treatment
Depending on the condition of each person, the experts will suggest different long and short treatment courses. If you persistently follow the request, the condition of freckles will quickly reduce and completely disappear, your skin will become smooth and healthy. (Read more about The most effective method to remove freckles are now widely applied in leading prestigious spas).
Things to avoid after laser freckle removal
After performing freckle shooting, you should abstain from eating some foods that can cause itching, allergies and even scarring such as: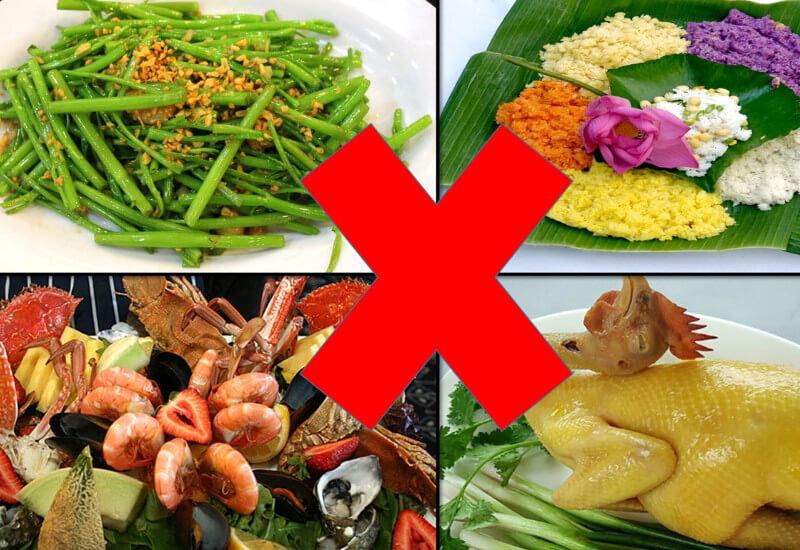 Chicken (especially chicken skin) is a food that causes longer damage, because it causes itching that makes us break, thereby leaving keloids on the skin easily.
Foods made from sticky rice such as banh chung, sticky rice, sticky rice, etc. are all hot, so they can cause skin allergies and festering. According to doctors, you should abstain from sticky foods until the skin lesions are completely healed.
Water spinach is also among the foods you need to abstain from after shooting freckles. Although water spinach has cool, good laxative properties, but, with damaged skin areas, it can cause keloid scars that are very unsightly on the skin.
Beef can darken the wound, there is a risk of scarring.
Eating chicken eggs as soon as freckles shoot will make the skin damaged and whiter than the skin next to it, like vitiligo. Therefore, you should not eat eggs when the skin is growing young so that the skin recovers and has the same pigmentation as the surrounding skin.
It is a food that can cause allergies, itchiness, and discomfort. The advice given is that you should not eat seafood when your skin is damaged because these foods not only cause itching but also easily leave keloids on the skin. (Manufacturing recipe instructions melasma, freckles mask safe, effective at home).
Above is the share about laser freckle removal method that you need to refer to. Hopefully, the above useful tips can help you get rid of freckles and soon own a bright, smooth, flawless skin. Good luck!
See More About News – Beauty Secrets By Miss Tram - Natural Beauty Center:
Skin Rejuvenation With CO2 Laser Technology
Skin Rejuvenation With HiFu Technology Works As Expected
Skin Rejuvenation Method For Men
Review Top Skin Care Products