Eyebrow Not only has the task of protecting the eyes, harmonizing the contours of the face, but also a factor to identify the general, fortune, and personality of a person. A pair of eyebrows has many styles and thicknesses, long and short with different meanings. So general Are thick eyebrows good or bad in women?? Let's find out through the following article of Miss Tram - Natural Beauty Center .
How Thick Eyebrows Affect Women's General Numbers
1. What do eyebrows mean to fate?
Of the five senses on the face, eyebrows and eyes are the two parts that most clearly show the personality and destiny of the client. According to feng shui, the eyebrow general has about 23 different styles, each eyebrow style has its own meaning. Seeing the eyebrow shape helps us to understand a part of the personality and destiny of a person.
According to science, eyebrows are one of the parts that show the endocrine system, the human liver and kidney system - these are also the main physiological factors that partly affect human temperament. Therefore, identifying personality through eyebrow shape is grounded.
However, looking at horoscopes is a way of looking at the current horoscope to predict future destiny; since the character can change, so can the destiny of man. As long as you always aim for the good, your destiny will always be towards the good. (Refer to good article: Looking at the eyebrow general, you can immediately know the character and destiny of women).
2. The meaning of thick eyebrows in women nữ
According to anthropology, people with bushy eyebrows mostly have strong personalities, are independent in thought, often pursue dreams and especially people have quite separate choices, not following certain patterns. . They always have the ability to solve any problem in the most clear and thoughtful ways. In life, people with thick eyebrows are also very frank and sincere with people.
From another angle, there is a view that girls with thick eyebrows are often speculated to be "polysexual". Right or wrong?
This view is often not supported by many people because the thickness of the eyebrows is partly affected by the hormonal imbalance in the body but is completely unrelated and cannot be attributed to the sexual needs of the person. women are.
In addition, with a strong, decisive and proactive personality in life, girls with thick eyebrows are often labeled as prolific and active in sex.
Of course, whether this view is right or wrong is only relative. But the important thing is that being "labeled polysexual" for women with bushy eyebrows is a very big problem. sensitive , and should not be discussed.
In general, women with bushy eyebrows always have a different charm and charm that not everyone has. Besides, thanks to their strength and independence in life, they are loved and respected by everyone. (Tips for spraying naturally beautiful eyebrows you must know).
With bushy eyebrows, depending on the short length, size and shape of the eyebrows, there will be separate meanings. Miss Tram - Natural Beauty Center Find out:
Long and bushy eyebrows
Women with long, bushy eyebrows are lovely, funny people who love to make people happy. Therefore, they are easily loved and trusted by people. However, women with this eyebrow shape often face difficulties and difficulties in their love life.
Thin and bushy eyebrows
With thin and bushy eyebrows, these are women with romantic personalities, love to fly and live with emotions. In particular, they like random things, or daydreaming about love.
Besides, people with thin and bushy eyebrows are often highly artistic, always lovely and likable.
Rough and bushy eyebrows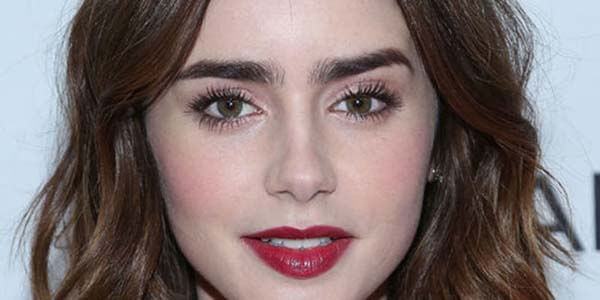 Women with coarse and bushy eyebrows are often angry, impulsive, and rather short-tempered. In love affairs, they often want to control their lover, jealous and irritable. But in return, the person with this eyebrow shape always exudes attractiveness and is loved and pampered by men. In life, they also have a lot of luck because there are always noble people to support them.
3. How to take care of thick eyebrows?
If you are lucky to own a pair of thick eyebrows, you don't have to spend a lot of effort to take care of your eyebrows every day, but just know how to trim to create sharper lines for your eyebrows.
when the eyebrow trimming, you should note that you should not use eyebrow tweezers too often because this will stimulate eyebrows to grow more and faster. Instead, you should use eyebrow combs and scissors to narrow the eyebrows.
One more note, thick eyebrows often accumulate a lot of sweat and dirt, so every day, you need to pay attention to cleaning the eyebrow area carefully and more carefully to fight inflammation of the hair follicles, creating acne conditions. appear.
The above are the share of Miss Tram - Natural Beauty Center about generals bushy eyebrows in women. In general, bushy eyebrows usually have a good meaning, women with thick eyebrows often have a lot of luck in life because there are always noble people to support. For girls who do not have a satisfactory eyebrow, do not be disappointed; because horoscopes can change, take good care of your eyebrows and yourself; Live a sincere, useful life to create your own luck. Wish you always have eyebrows like mind! (Read more about course of tattooing, cosmetic sculpting most prestigious in HCM).
See More About News – Beauty Secrets By Miss Tram - Natural Beauty Center:
Simple Tips To Own Beautiful Eyebrows
The Secret To Owning Masculine Eyebrows