Cleansing and moisturizing are the two most important factors for men to have a healthy skin. And according to dermatologists, in order for the skin to be deeply cleansed as well as effectively moisturized, men should supplement toner into your daily skin care steps. However, is toner really important in procedure Skincare of men?
And Miss Tram - Natural Beauty Center Analyze the characteristics and uses of this skin care product.
Learn About Toner in Men's Skincare Routine
1. Toner Concept
Toner is also known as skin balancing water - is a solution with mainly natural ingredients such as rose, green tea or herbs, ... with many uses such as balancing pH, deep cleansing pores. pores and moisturizes the skin.
Based on ingredients, toners are classified into two main categories:
Alcohol-free toner: The main ingredient of this toner is minerals. In addition to cleaning the surface and balancing moisture on the skin, these nutrients also help the skin smooth and enhance elasticity very well. The alcohol-free toner line is suitable for all skin types, especially dry, sensitive skin.
Toners containing alcoholAlcohol-containing ingredients will help deep clean pores, antibacterial, anti-inflammatory and thereby prevent acne effectively. However, these product lines are easy to irritate and dry the skin, so they are especially not suitable for dry and sensitive skin.
>>> Related article: How are men with oily skin treated for acne? Guide tips acne prevention for men with oily skin current standards.
2. So Is Toner Really Important For Men?
After a day of exposure to a lot of dust and smoke outside, the face skin will contain a lot of dirt, bacteria and sebum. If men only use face wash, it will not be strong enough to completely remove the dirt accumulated deep in the skin. And when pores are not cleaned at the root, subsequent skin care steps can clog pores and gradually cause many acne problems.
Besides, the process of cleaning the skin also unintentionally loses its natural pH. If this pH is not balanced, the skin will be more sensitive to cosmetics and external influences.
Using toner is a final cleansing step, helps balance the pH of the skin, open pores and is also a springboard for the nutrients from the cream to be absorbed in the best way. Hence, "Is toner really that important for men?" The answer is yes.
3. So How To Use Toner Most Effectively?
Toner is a solution that works to bring the skin back to its inherent pH. However, if you do not use the right type and the right way, toner still has the risk of giving the skin a lot of trouble. Therefore, men should note the following points: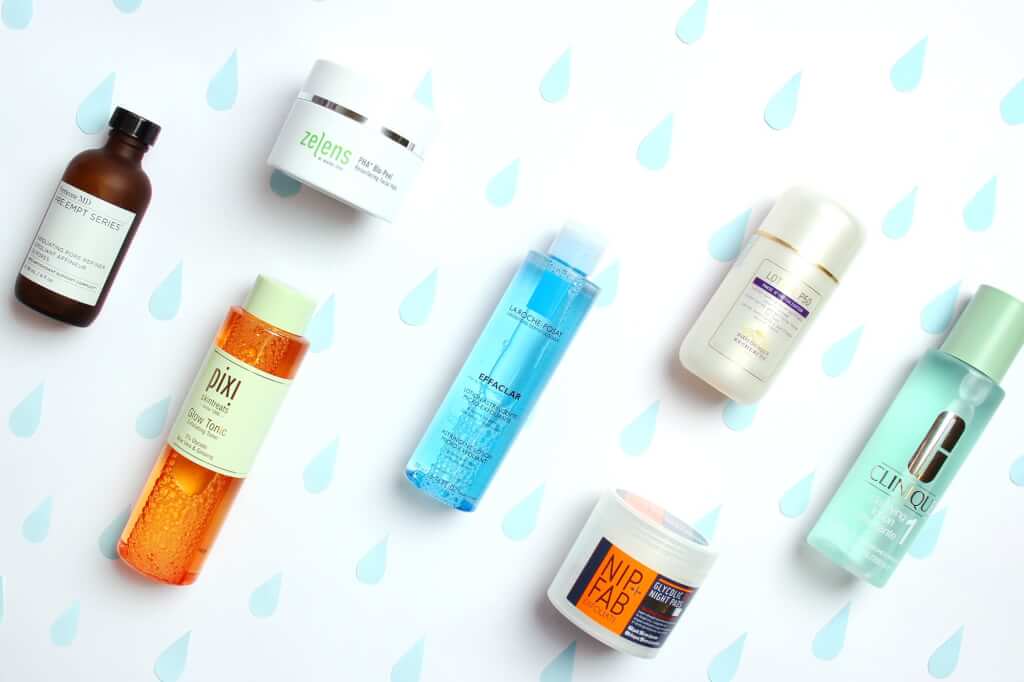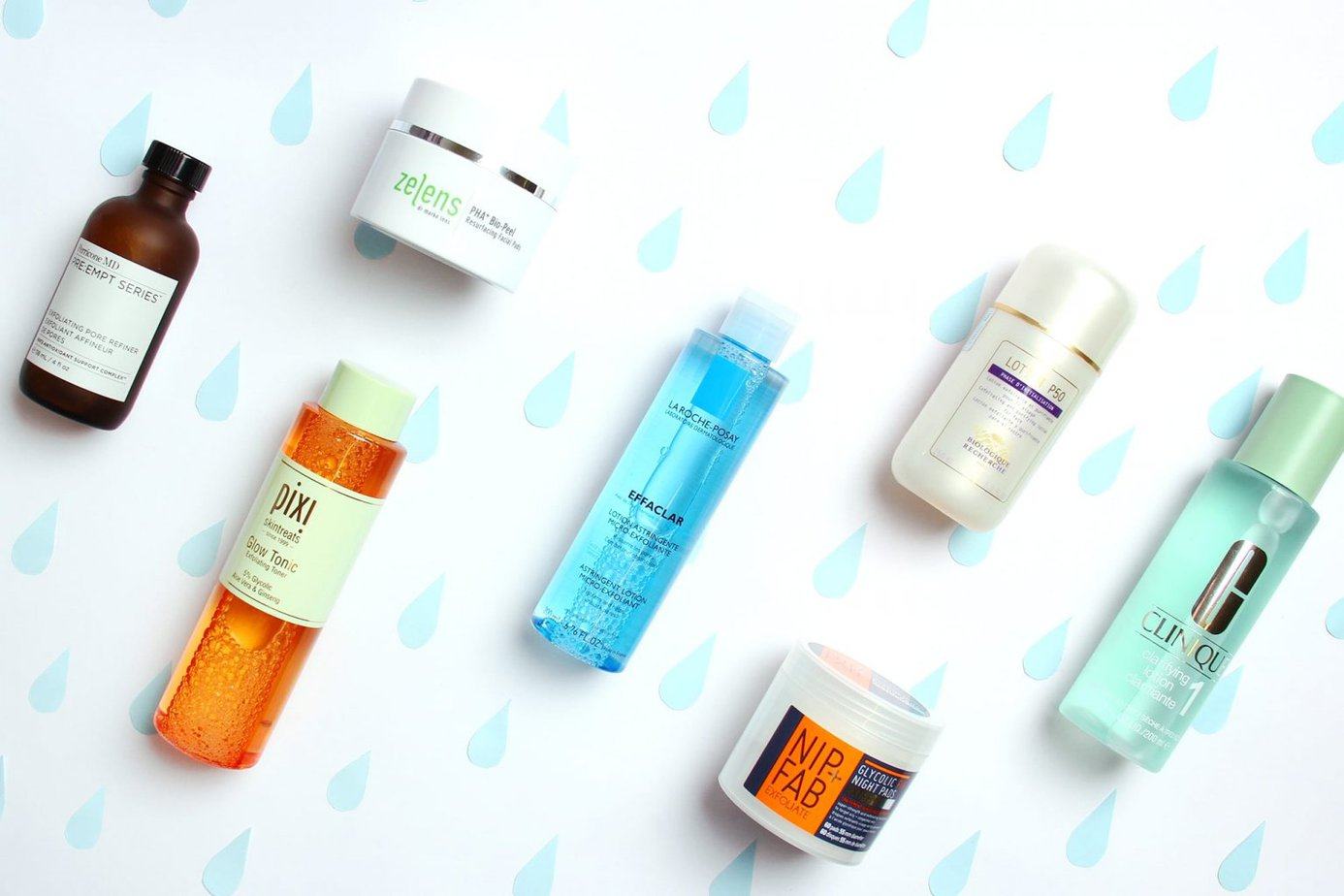 Toner Selection
Like women, men's skin is also divided into many types with different characteristics and care needs. Depending on your skin type, you need to choose the right balancing products.
Like Miss Tram VietNam shared, if you have dry or sensitive skin, you should use toners that do not contain alcohol and have natural extracts. In contrast, oily skin can use toner products containing alcohol, but still make sure to have mild ingredients and a pH of 4 - 5.5. In particular, you should use specialized toner lines for men to better suit your skin texture and texture.
Used Time
Toner should only be used after cleansing with cleanser and before applying serum/cream. Do not overuse more than 2 times a day because it makes the skin dependent or easily irritated.
Using
Option 1: Use with a cotton pad – soak an appropriate amount of toner on a cotton pad and gently wipe it on the skin. It should be done in the direction from bottom to top, from inside to outside for firmer skin. This way will make the pores to be cleaned in the most effective way
Option 2: Using hands – take an appropriate amount of toner on hands, spread evenly and pat gently all over the face. This will make the minerals penetrate deeper into the skin.
Option 3: Use a spray bottle - use as a mineral spray, spray all over the face, then pat gently with clean hands to allow the nutrients to penetrate into the skin. This usage will adjust the amount of toner used on the skin and is most convenient for men.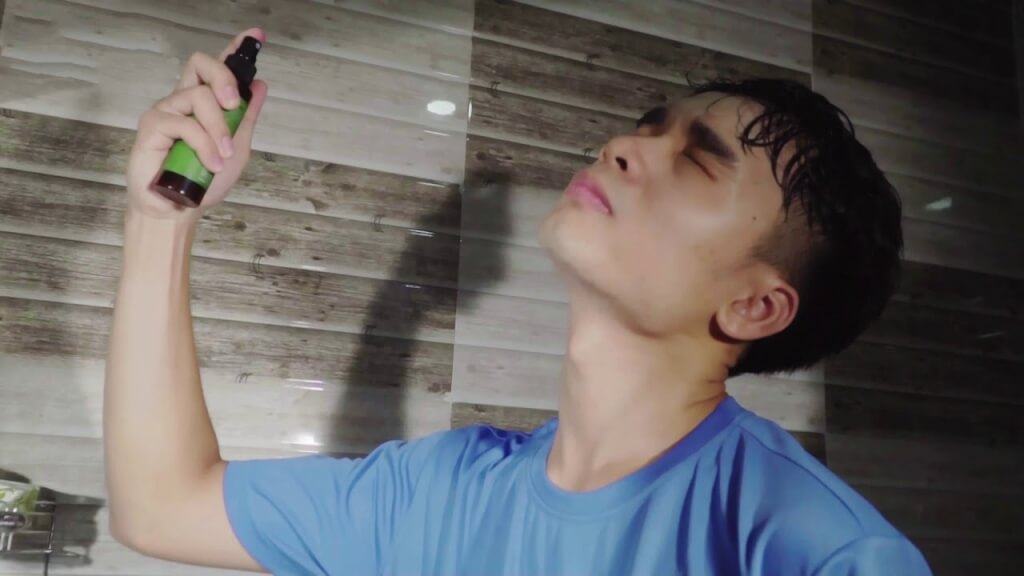 In addition, you should also pay attention to the following points:
Use only a sufficient amount of toner, especially alcohol-based toners. Because if you use too much, your skin will be dry, lose its natural moisture and be easily irritated.

If using a toner with a cotton pad, it needs to be extremely gentle. If you are too strong, the skin can be damaged and scratched. That causes many problems of infection, acne, skin aging.
The above are the share of Miss Tram - Natural Beauty Center about the importance and how to use toner for men. Although the use of this product is not too "divine" as advertised, but without using toner, your skin care process will be much more difficult. So don't skip this step of care in skincare routine every day. (How to guide skin rejuvenation for men widely used today).
Hope this article will be useful to you. If you have any questions or comments about the article, please comment immediately for advice and quick answers!
You are viewing the article Is Toner Really Important In Men's Skincare Process? in a good forum News – Beauty Secrets of Miss Tram VietNam. All reviews and comments, please send them directly to Email teamcrmmisstram@gmail.com or you can comment right below the article. Don't forget to follow other good articles of Miss Tram and share it with everyone.