BEAUTIFUL with GREAT DEAL
Bright, beautiful May with the series GOOD DEAL of the #TeamMissTram. Let's explore together!
beautify your eyebrows - lips - eyelids
50% OFF service fee of Spray Embroidery, Eyebrow Sculpture.

DISCOUNT 45% on Spraying, Lip Sculpting service fees.

40% OFF Eyelid Tattooing service fee.
Bonus Offers:
5% discount when registering for Eyebrow - Lip beauty combo.

5% discount when traveling from 2 people.

10% discount when traveling from 3 people.

Free biological eyelash transplant when doing any tattoo spray service.
TREATMENT AND SKIN CARE: 60% OFF
Bonus Offers:
Buy 5 get 1 free.

Buy 10 get 2 free.
SPECIAL:
HAIR REMOVAL ONLY: 99K CZK (zone options: armpits, mustache, eyebrows).
HIFU lifting only: 4.999K CZK.
note: Bonus offers are not cumulative.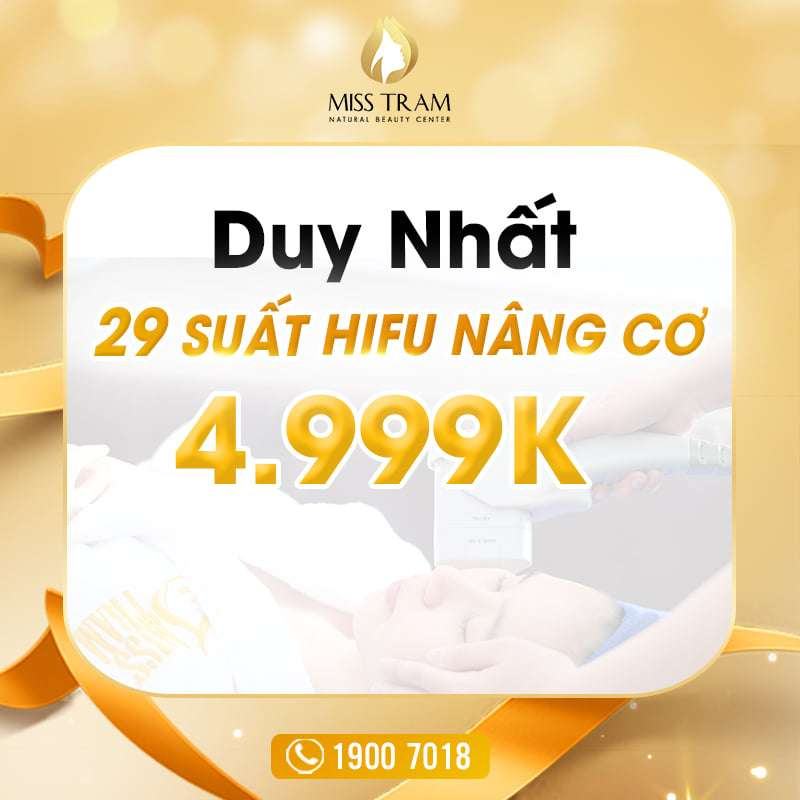 Miss Tram Spa: Beauty address Prestige - Quality - Dedication!
18+ years of experience in the beauty industry.

Professional and responsible team of professionals.

Continuously update technology, improve service quality.

Standard implementation process, strictly controlled.

Spacious facilities, modern equipment, ensure safety.

Enthusiastic consultation, dedicated care from reception to completion and satisfaction with the beauty results.
Hurry up Contact Miss Tram Now, to own the beauty opportunity with the best service quality and preferential price – only this May!
For any information, please Cmt/ Inbox or Call Hotline: 0899.194.519 Let Miss Tram serve you wholeheartedly and thoughtfully!
Instructions on how to make an appointment

Follow for more Events – Offers to quickly book yourself a special promotion at Miss Tram VietNam. Don't forget to check out more great articles in the category Blog Share and recommend it to everyone!
Review Top Skin Care Products