How to save a lot of time in the day for eye makeup, applying Mascara, using eyelash curlers? Curling eyelashes It causes real eyelashes to fall out, fearing that the medicine will splash into the eye causing pain, itching, and infection. Indeed, these concerns have taken away many girls' "mind". But don't worry, it's now available 3D Collagen eyelash curling technology Very natural but also stimulates the growth of baby eyelashes. Let's Miss Tram - Natural Beauty Center find out!
What Is 3D Collagen Eyelash Bending? What are the advantages?
The secret to owning charming curled eyelashes
3D Collagen Eyelash Curling is a 3-dimensional eyelash curling technology, no matter from any angle from the front, from the top down or from the bottom up, there is a very natural curvature, more beautiful than other methods of eyelash curling. This method uses an incubator containing essence collagen Blacken the entire tip of the eyelashes and the base of the eyelashes, supporting the growth of eyelashes to be longer and smoother. In addition, the 3D eyelash curling method also stimulates the growth of baby eyelashes. This is the perfect choice for women who own thin and short lashes.
How long does 3D Collagen eyelash curling last?
The average 3D Collagen eyelash curler keeps curls for 2-4 months, then the lashes will stretch back to their original shape, you will wait at least 6 months before you can curl them again. (Learn about black rose eyelash extension technique Hottest today).
Advantages of 3D Collagen eyelash curling technology: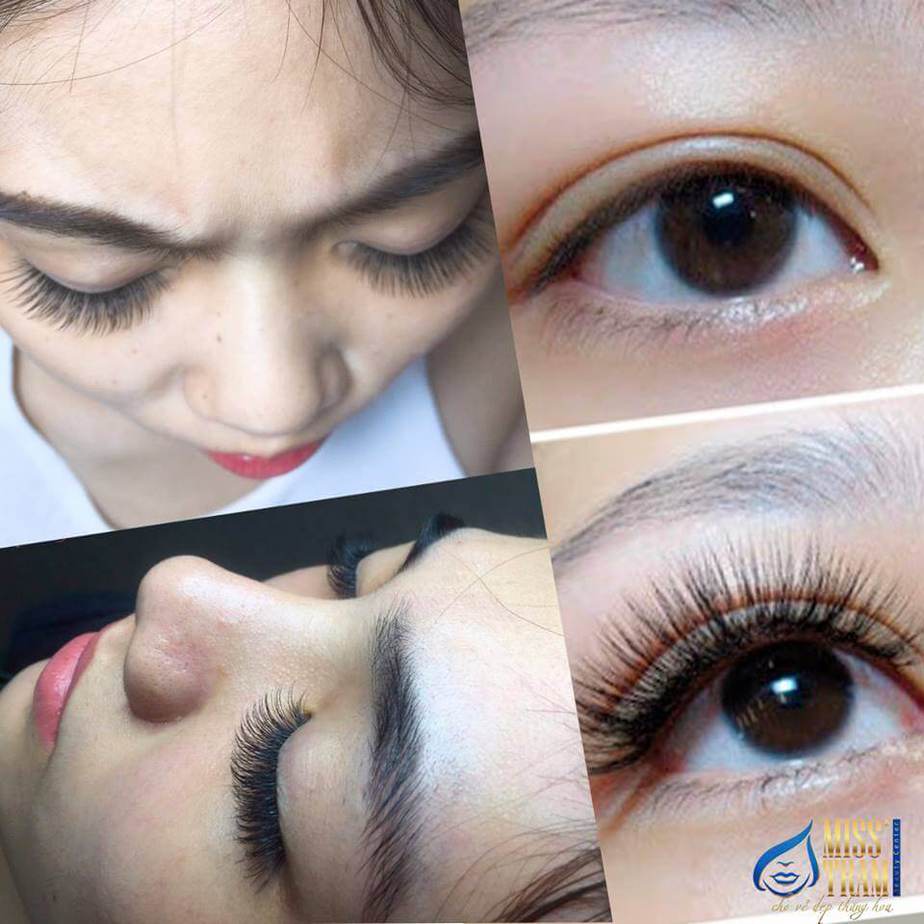 Some outstanding advantages of 3D Collagen eyelash curling compared to other eyelash beauty methods are:
The eyelashes will be covered with a layer of collagen, so they are very soft and shiny, very natural.

The time of eyelash extension is quick, we don't take time to rest.

Eyelashes keep their curvature for a long time, about 2-4 months, nearly twice as long as the usual curling method. This saves you time and money as the cost of the new method is not much higher than the conventional curling method.

This is the most advanced eyelash curling technology today, helping the eyelashes to curl naturally, not dry and broken.

There are many different sizes and curvatures for you to choose from to suit each customer's face.

Suitable for many different types of customers.

For those of you with thick eyelashes, this method will help your lashes look sharper than those of you with thin eyelashes. In particular, curling with collagen essence also nourishes and stimulates thicker, darker and stronger eyelashes, but it depends on each person's location.
>>> Related Articles: More about Prestigious and professional eyelash extension training center in Ho Chi Minh City.
The "golden" benefit when bending 3D Collagen eyelashes at Miss Tram - Natural Beauty Center: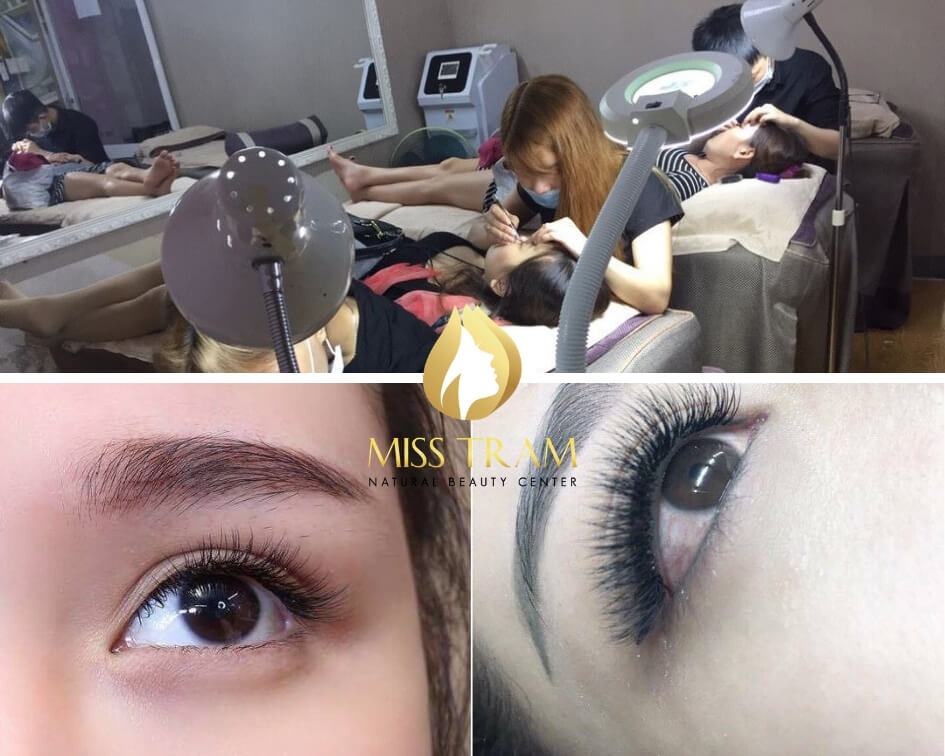 Miss Tram - Natural Beauty Center is one of the most appreciated eyelash curling addresses for safety, perfect natural beauty. Using the service at Miss Tram, customers will surely be satisfied because we possess many outstanding advantages:
Apply modern 3D Collagen eyelash curling technology, the most delicate and natural style.

Eyelash curling technology is suitable for all subjects: office ladies, housewives, students or those with short, sparse and pale eyelashes.

A team of experienced and highly skilled professionals personally follow the most professional process.

The process is quick and simple, creating the most comfortable and pleasant feeling for customers.

100% genuine imported eyelash curler, ensuring safety during the implementation. Beautiful long eyelashes, not dry or broken or affect the real eyelashes.

Lifetime warranty.

Reasonable cost, many attractive incentive programs.

Experience a classy and luxurious Spa space.

Dedicated attentive service from a team of dedicated - talented staff.
Miss Tram - Natural Beauty Center Committed to bringing you long, natural curled eyelashes, outstanding with attractive beauty to confidently appear anywhere. Now, you no longer have to spend a lot of time on makeup every day and still have a radiant look. Call the Hotline now: 1900 7018 for a free consultation! (Refer Japanese standard eyelash extension technology popular nowadays).
See More About News – Beauty Secrets By Miss Tram - Natural Beauty Center:
7 Ways To Beautify Your Face In Winter You Should Know
Secrets of Acne Hidden Under Skin For Oily Skin At Miss Tram