Secrets of Safe and Effective Mustache Removal with DioDe Laser Hair Removal Technology
Mustache grows LOTS, THICK, HUGE, making girls lose their femininity, and can't help but find solutions. At this time, women are working hard to find the methods of Shaving, Plucking, WAX... in the hope of blowing away the mustache and getting the end .... OMG, it's both painful but can't cure the mustache thoroughly.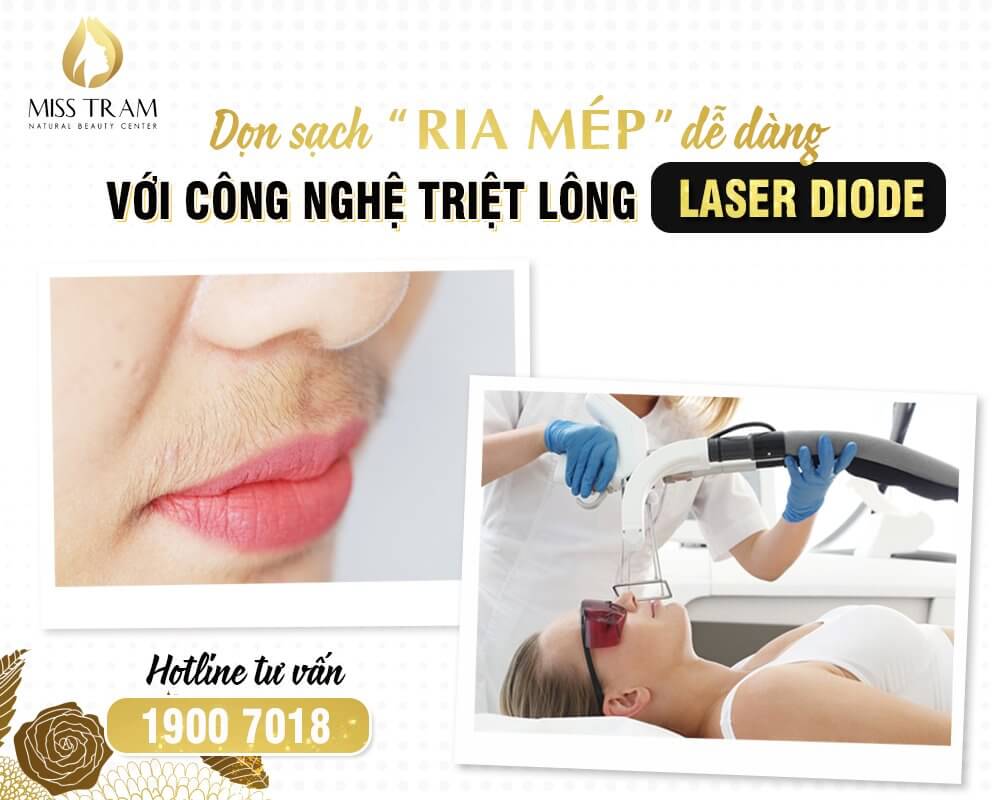 Girls! Don't worry, mustache will be easily CLEANED with Diode Laser hair removal technology at Miss Tram!
Wavelength 808nm - 810nm destroys and blocks nutrition to the hairs, preventing the ability to grow back.

Effective from 70 to 98% depending on the location of each person.

The treatment time is from 5 to 10 times, each time from 10 to 30 minutes.

Say no to burning, blistering skin.

Safe for all skin types, the technology has been approved by the US FDA for effective safety certification.
MY RIA! It's a small thing, come to Miss Tram right away for advice and experience the treatment!
>>> Recommended articles: Harmful Mistakes When Waxing At Home