Where is Safe Permanent Hair Removal?
Hair (in the limbs, armpits, bikini area) is a normal phenomenon on everyone's body. However, if you do not like to "live" with them, you can completely remove them with many different methods. Each method will bring completely different effects, in which high-tech permanent hair removal is considered the safest and most optimal method.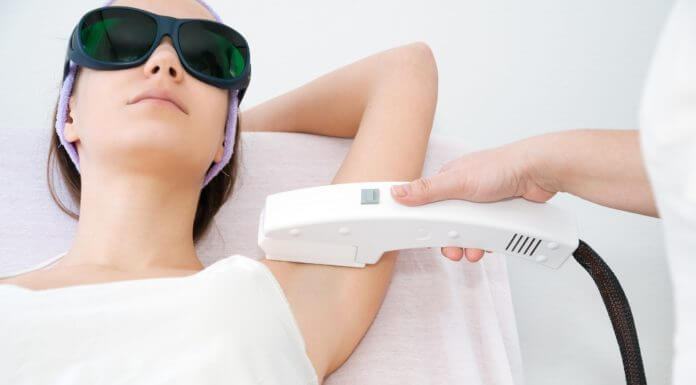 As mentioned above, hair is a normal physiological phenomenon that everyone has, but not everyone is satisfied with their appearance, especially when they overgrow forming dense areas. and unattractive. Although not harmful, too thick and hard hair can make us lose confidence, make it difficult to choose clothes and take too long to handle them.
There are many ways to deal with this obnoxious "micro - umbrella - hair", but basically can be divided into the following 2 methods:
1. Traditional hair removal
This is a less expensive way to remove hair but the effect is not high. The most commonly used method is to use tweezers to pluck hairs. Using tweezers is both laborious and time-consuming, making this area of ​​​​the skin rough, and leading to ingrown hairs causing inflammation. If you want to remove hair quickly, you can use a razor to shave the hair. Using a razor even though it doesn't hurt, it makes hair grow back faster and harder
In addition, you can wax hair by applying warm gel, taking a thin layer of cloth or cotton to cover it. When it cools and dries, the gel will stick to the hair. You pull the fabric away and the hair and gel will follow. This method is quite painful and the hair will grow back quickly, along with that you may be allergic to the gel.
Or more gently, you can mix 2 tablespoons of baking soda with 1 tablespoon of coconut oil (if you don't have coconut oil, you can replace it with pure honey), squeeze 1/2 more lemon to form a paste. Next, you apply this mixture on the skin to be removed, wait for it to dry and wipe it off with a soft cloth. This method brings high safety but can still cause skin irritation and only works on soft hair areas but little.
In general, the traditional methods are less expensive, but painful, time-consuming, and the hair removal effect is not high. The hair will grow back quickly and be even harder and thicker than before.
2. New technology hair removal
Invitation technology hair removal is a method of using lasers through the epidermis, gently affecting the atrophy of the hair follicles, no longer receiving nutrients to grow. Therefore, this method is not harmful to the skin, does not cause pain and does not leave any side effects. From fluff to hard hairs, the laser will also treat thoroughly, providing long-lasting effects, so customers can be completely assured.
Even better, not only does it remove hair quickly, but this beauty treatment also improves skin tone and minimizes pores. As a result, it has the effect of improving the darkened skin area, making the skin bright and smooth, and effectively supporting the treatment of folliculitis.
Today, there are many cosmetic facilities that apply advanced laser hair removal technology, but to achieve high efficiency, you should choose reputable facilities such as: Miss Tram - Natural Beauty Center. This is a large cosmetic center, using many advanced equipment with modern aesthetic technologies for good efficiency and safety. Not only that, when coming to Miss Tram, customers will experience a high-class Spa space with a team of skilled KTVs.
Don't let the obnoxious hairs ruin your confidence, and don't agonize over traditional hair removal methods fraught with risks. Please contact Miss Tram to receive enthusiastic advice from experts and choose a suitable cosmetic hair removal method to help you be confident in life.
Miss Tram Natural Beauty Center - Beauty but must be natural.
Miss Tram - Natural Beauty Center
Hotline: 1900 7018
Mobile: 0899 194 519
See More About News – Beauty Secrets By Miss Tram - Natural Beauty Center:
Advantages of Micro Lip Sculpting
Is It Good To Remove Puffy Eyes Without Surgery At Miss Tram?