Is it good to treat long-term dark circles at Miss Tram - Natural Beauty Center?
Question:
Hi Miss Tram, I have dark circles under my eyes for 5-6 years now. The dark circles under my eyes are getting darker day by day, making me look older than my age and look very unsightly. I tried putting tea bags on my eyes but it didn't work. I hope the center can give me some advice on my case! Thank you!
(Hong Ngoc – 30 years old – HCMC)
Reply:
Hello Hong Ngoc, thank you for asking questions for the consulting column of Miss Tram - Natural Beauty Center. Dark circles under the eyes occur a lot and at different ages. Nowadays, many young people also suffer from dark circles under their eyes.
Dark circles under the eyes are not as simple as some people think they are just the afterglow of staying up all night. Bruises are a warning from many unexpected causes. Some typical causes of long-lasting dark circles include:
Some people have dark circles under their eyes that are quite large due to genetics or pigmentation disorders. The treatment of this type of darkening is a big challenge for many cosmetic facilities.
This is the most common cause that most of us have. Staying up late continuously for a long time not only makes the bruise more and more widespread but also darker. In addition, staying up late regularly makes blood not circulated, lacks oxygen, the skin is not supplied with enough nutrients, thereby forming dark circles under the eyes and gradually causing wrinkles.
Due to lack of water in the body:
When the body lacks water, the blood vessels under the sensitive skin in the eyes will swell, causing puffiness and darkening.
Due to direct sun exposure:
Ultraviolet rays in the sun will stimulate the melanin in the skin to increase.
Due to smoking and stimulant use:
Excessive use of tobacco, alcohol, and coffee causes blood vessels to constrict, causing poor blood circulation, causing wrinkles and dark circles under the eyes.
Unreasonable diet, less water intake, the body will react and that is manifested in the eye area.
Another cause of dark circles under your eyes is diseases of the liver, heart, kidneys, thyroid and some other organs. Therefore, if the skin is not damaged by the above factors, you should go to the hospital for a doctor's examination.
And you have been suffering from this condition for 5-6 years now and there is no sign of abating, it may be because you are affected by one of the above causes… To limit dark circles under your eyes, try to have Live more moderation, limit things like above! You have tried to treat dark circles under the eyes naturally by applying tea bags without getting the expected effect. Don't worry too much, long-term dark circles treatment is not without a way. With modern technology, Laser wavelength will be the solution for people with this condition like you.
How does laser treat dark circles?
The laser technology for dark circles under the eyes at Miss Tram has a treatment mechanism suitable for the sensitive skin of the eye area far beyond other conventional methods. The technology directly affects the right dark areas and restores the vascular system, as well as eliminating dark pigmentation under the thin skin. Since then, new generation technology continues to nourish and rejuvenate the eye area for youthful eyes.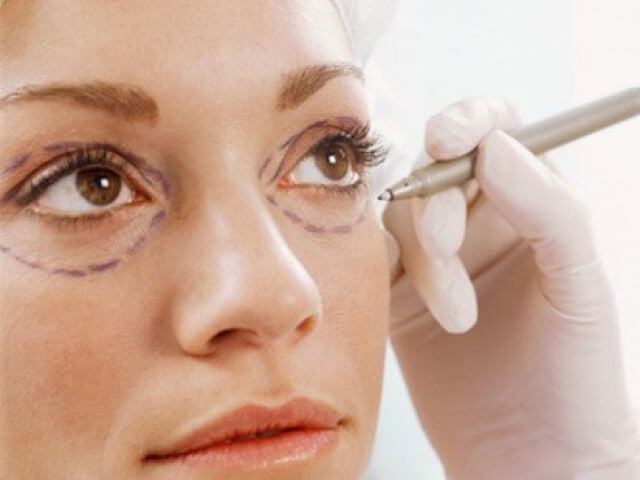 The advantages of this method are:
The laser focuses directly on the dark area, breaks the link of Melanin pigments, decomposes them and then excreted.

Fades dark spots on the surface and regenerates damaged skin structure from deep within.

Quick effect, non-invasive, painless, no bleeding.

Suitable for those who have long-standing dark circles under eyes.
>>> Related Articles: How much does it cost to treat dark circles under the eyes?
If you have not found a place that is suitable for you, do not hesitate to come to Miss Tram for free examination and advice from a team of experienced experts!
See More Some Questions – Answers Other
No Deep Lips Do You Need Lip Treatment When Doing It
How to Treat Allergies to Lip Tattoo Ink
Any Questions Click Get Information Contact MissTram Spa