Why Oatmeal acne treatment High efficiency? Not only is one of the nutritious cereals that support the weight loss process, whole-wheat oatmeal also helps repel unpleasant acne on the face.
Because according to the analysis of nutrition experts, every 100g of oats will contain in it 380kcal Calories, 15g Protein, 75g Flour, 7g Fat, 3g Fiber, 0,14mg Vitamin B1, 0,14mg Vitamin B2, 0,17, 6mg Vitamin B1,20, 0,59g Vitamin PP, 20,0mg zinc, 18,0mg Calcium, 85,0m Magnesium, 1,0mg Phosphorus, XNUMXmg Iron. And these substances are all necessary for nourishing the body against bacteria, increasing resistance and limiting sebum secretion on the skin, effectively preventing acne.
The "golden" benefits of oats for skin
Vitamin B6 content in whole-wheat oatmeal is an important ingredient in preventing and acne treatment from deep inside through the way of eating. Accordingly, men only need 2.4mg and women only need 1.9mg of B6 per day to promote great acne treatment.
To do this, when entering the body, Vitamin B6 will penetrate into the structure of enzymes so that it can function in the correct sequence, promoting effects on the skin and other parts of the body. Most specifically, B6 forces Folic Acid to reduce homocyteine ​​to prevent inflammatory reactions in the skin and circulatory system. It also size the body to use Vitamin B12 to fight against stress.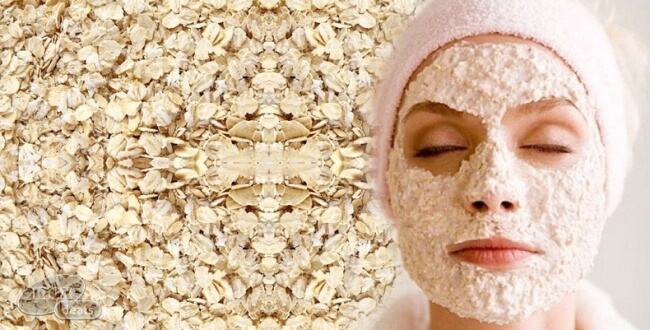 Likewise, Vitamin B5 is also used to heal any kind of infection and wound. It helps strengthen the immune system by helping to create antibodies. Vitamin B2 or Riboflavin is very important for skin health.
Magnesium does not directly affect acne, but it contributes to the repair of hormonal imbalances, which are the most common causes of acne.
While Zinc is a necessary condition for the body to absorb Vitamin A - promotes cell regeneration, creates a solid foundation for the skin by producing Collagen. Zinc also helps regulate the amount of Vitamin E in the blood, along with protecting the skin from UV rays and improving elasticity.
>>> Recommended articles: Oatmeal Pore Tightening Mask Recipe
How to treat acne with oatmeal
To oatmeal can develop faster than ability Acne treatment In addition to supplementing in your daily meal, you can completely use oatmeal to make a mask.
Here are some oatmeal masks that you can make at home.
1
Wash your face directly with oatmeal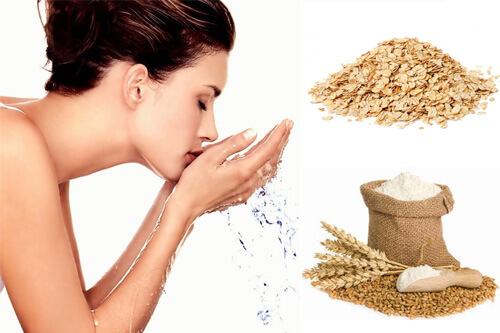 This method is quite simple and easy to apply. You just need to grind the oatmeal finely and then add a few drops of warm water to the oats to wet and soften, and then apply evenly to the wet face with warm water.
Then, gently massage all over the face from the bottom up for about 3-5 minutes, the skin can be deeply cleaned. Not only used for facial skin, also with the same way you can apply it to the body to treat back acne and pore inflammation.
>>> Recommended articles: Oatmeal Mask Recipe
2
Oatmeal, olive and honey mask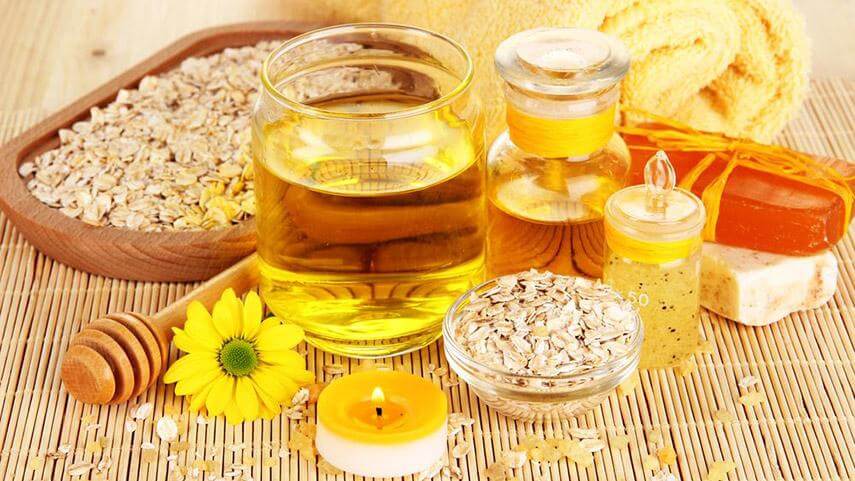 Take a sufficient amount of finely ground oatmeal, then add 1 tablespoon of honey, 1 tablespoon of olive oil in turn and mix into a smooth paste. After that, wash your face clean and apply the mixture evenly on your face, let it rest for 1 minutes, then wash your face with warm water to make the skin clean and deeply moisturized.
The combination of nutritional ingredients in these 3 nutrients not only helps your skin prevent acne from forming, but also helps moisturize, making dry skin more smooth.
3
Oatmeal and lemon face mask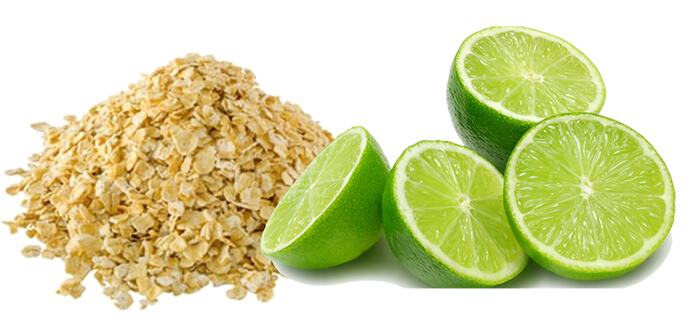 This is an anti-acne mask suitable for oily skin types. Vitamins in oats and lemon will help exfoliate the skin, reduce the activity of the sebaceous glands, but still make the skin soft and not rough.
To make a mask, you just need to grind a sufficient amount of oats and mix it with 2 to 3 drops of lemon juice, then apply this mixture on your face for 15 minutes. Then rinse with clean water, you will feel the effect after only a few uses.
>>> Reference articles: How to whiten skin with oatmeal and rice bran powder - Learn ingredients and skin whitening formula from oats and rice bran.
Above are some uses, and the same mask recipe to help you "kill" acne with Oatmeal of Miss Tram - Natural Beauty CenterTry it out and see how effective it is.
See More About News – Beauty Secrets By Miss Tram - Natural Beauty Center:
Review Top Skin Care Products