Did you know, with the current living environment, just washing your face daily with a facial cleanser is still not enough to clean the skin? Moreover, the trend of using skin care products, daily makeup cosmetics also causes cosmetic residues to stick deep into the pores. And if the daily skin cleansing process cannot clean deep into the hair follicles, it will lead to clogged pores - this is the main cause of skin problems with acne.
So how to clean pores effectively? Don't miss the next post of Miss Tram - Natural Beauty Center ok
Effective Pore Cleansing Solution
1. Sauna
Facial steaming is considered one of the fastest and most effective solutions to help open pores. Not only that, this skin care step also enhances blood circulation, making the skin rosy and smooth.
To maintain a healthy and beautiful skin, practice habits facial steam 2 times/week. Just combine with a few natural ingredients like lemongrass, perilla, lemon; Herbs or simply adding a few drops of essential oils can make your skin noticeably clear.
2. Exfoliate
Kill death celk is an important skin care step if you want to own a smooth skin. Regular exfoliation not only helps to clean the pores but also supports the effective absorption of nutrients.
Depending on your preferences and skin type, you can choose for yourself an exfoliating product available at cosmetic stores. However, it is necessary to pay attention to the brand, ingredients and origin to ensure the safest for the skin.
In particular, only need to exfoliate 1-2 times a week, because overusing this step will make the skin thin and easily irritated by external influences.
3. Acne Peeling Patch
Acne patches not only remove blackheads, acne, but also help deep clean pores in a very effective way. How to use these patches is also very simple, just clean the skin, then stick the patch on the places you want to remove dirt stuck in the pores.
Just like other skin care products, you need to find out carefully which acne patch is of good quality and suitable for your skin, and where to buy it from a reputable place to avoid unwanted side effects.
4. Baking soda
Baking soda has the ability to become a perfect pore "cleaner", penetrating deep and cleaning clogged dirt and dead cells.
All you need to do is:
Step 1: Mix 2 tablespoons of baking soda with a little water to form a paste.
Step 2: Apply the mixture evenly on the skin and massage for 2 minutes.
Step 3: Leave on for 5 minutes then rinse with warm water.
You apply this way once a week to help deep clean pores and rebalance the skin effectively.
5. Use rice flour
In addition to the whitening function, rice flour also has the effect of absorbing sebum, cleaning and tightening pores, thereby effectively preventing acne. There are many beauty followers who have shared: using a mask of rice flour and fresh milk regularly for a month, the skin will be bright and smooth.
Doing:
Step 1: Mix 2 tablespoons of rice flour and 2 tablespoons of unsweetened fresh milk.
Step 2: Apply the mixture evenly on the skin and massage for 3 minutes.
Step 3: Leave on for 15 minutes then rinse with warm water.
These two ingredients are also very benign for all skin types, so use this recipe 2-3 times a week to notice the difference.
6. Use lemons
Another effective solution to deep clean pores is to use lemon once a week. The citric acid in lemons has the effect of exfoliating dead cells, removing dirt hidden deep in the pores of the skin.Simply cut a lemon in half and rub it gently on your skin, leave it on for about 5 minutes and then wash it off with warm water. You only use yellow lemon, because the bleaching properties of this lemon are much gentler than green lemons.
The Formula To Create A Completely Effective Exfoliating Mix From Orange - Lemon - Papaya
7. Activated charcoal mask
Activated charcoal is an ingredient that removes all dirt from deep in the pores and helps the skin detoxify in a very effective way. effective. Not only that, the mask formula made from this ingredient also brings many good effects to the skin, helping to nourish the skin white, pink and bright. So, invest in a quality activated charcoal mask to better care for and clean your skin.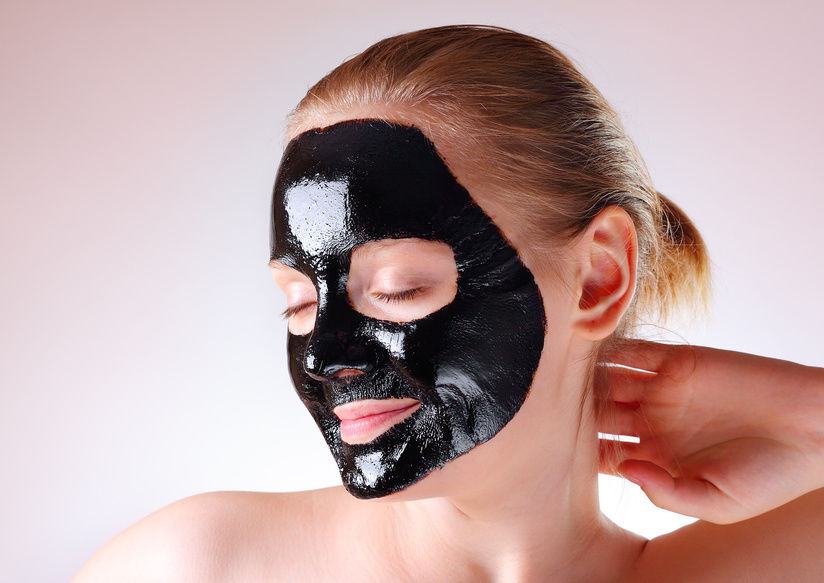 8. Clay Mask
Besides activated charcoal, clays are also ingredients to help deep clean pores effectively. Not only that, clay masks also work to help firm skin and control oil very well. So, this is an ideal choice for those with oily skin.
9. Use the services of spa - beauty salon
A very effective way to deep clean pores and relax is to use skin care services at reputable spas or beauty salons. In particular, for those who have skin problems, or are struggling to know how to take care of their skin, this is the best solution. With highly qualified dermatologists, you will receive professional skin care and accurate advice.
The above are the share of Miss Tram - Natural Beauty Center about effective pore cleaning solutions. Deep cleaning of pores is very important and greatly affects the health of the skin. So, do not skip these skin care steps, your skin will have unexpected improvements. Hope the above article will be useful to you. Wish you always have a beautiful healthy skin!
See More About News – Beauty Secrets By Miss Tram - Natural Beauty Center:
Skin Care – Acne Prevention For Night Owls
A Guide To Urgent Acne And Redness Due To Allergies