How to Tighten the pores in the nose effectively without spending too much time and money? This is indeed a question that many women care about and need a satisfactory answer. And so you don't have to worry any more, Miss Tram - Natural Beauty Center I will reveal to you some tips to help tighten pores in the nose area effectively!
The Safest and Most Effective Way to Tighten Nose Pores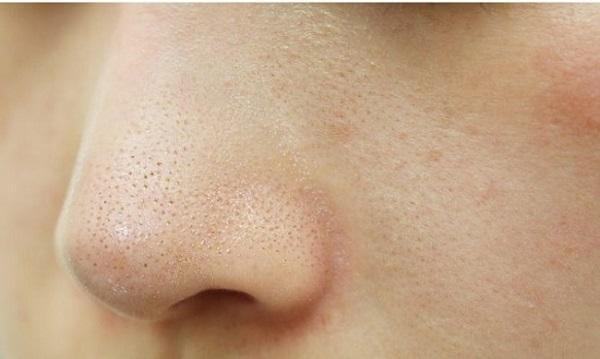 Normally, if you want to open pores, the remedy is to reduce the blockage of the sebaceous glands on the skin. So to limit sebum and oil on your skin, you need to ensure a few requirements:
Always keep your skin clean, regularly wash your face regularly at least 2-3 times a day.

Exfoliating your skin once a week will help tighten pores, more open.

Limit self-squeezing blackheads in the nose area.
In addition, you can also use some natural masks to help tighten pores more effective in the nasal area. (How to guide blackhead treatment on nose most effective you must definitely understand).
1. Lemon juice helps to visibly shrink the pores in the nose area
Lemon juice is known as a "panacea" in the field of beauty because the use of lemon juice has a high antibacterial effect, effectively removing dead cells and dirt, helping to tighten pores. fasten tight. In addition, in the composition of lemon contains a lot of vitamin C, so your skin will be nourished from deep inside to outside, helping your skin stay young, smooth and healthy.
Prepare: 1 lemon + 1-2 tablespoons cold water.
Doing: Squeeze lemon juice diluted with cold water, apply to the nose, after 5 minutes, wash it off. If you persist in doing it, the results you will be surprised by! (Instructions on how to fly acne on nose the simplest one that many people apply right at home).
2. Egg white mask also helps tighten pores effectively hiệu
Chicken eggs are also one of the beauty ingredients that are popular with women because they not only help stretch the skin on the face but are also benign and safe for the skin. Moreover, it also has the effect of shrinking pores, making the skin smooth and ruddy.
Prepare: 1 egg + 1-2 drops of lemon juice + cold water.
Doing: You beat an egg white and then add 1-2 drops of lemon juice, then apply this mixture on your face, wait for it to dry and wash your face with cold water. This method not only tightens pores but also moisturizes and tones the skin.
3. Cucumber + Lemon Juice Mask
Lemon contains a lot of natural enzymes, which not only shrink pores but also help brighten skin day by day. In addition, lemon also limits sebum, oil on the skin to help prevent acne formation and fade scar. And cucumber contains a lot of water and nutrients to help the skin recover quickly and effectively regenerate the skin, strengthen the skin's resistance to avoid bad effects from the outside.
Prepare: ½ cucumber + 2 tablespoons lemon juice.
Doing: Mix 1/2 cucumber puree with 2 tablespoons lemon juice. Then apply the mixture all over the face, keep it for about 15-20 minutes, then wash your face with clean water. Do it 2-3 times a week to get the best and fastest results!
With the above sharing, Miss Tram - Natural Beauty Center Hopefully, you will have a better understanding of how to treat large pores in the nose area and choose the most suitable improvement method for yourself. If you want to own a smooth, rosy, healthy skin, don't forget to follow these tips! Good luck sisters!
Warning: If you want to discover what your skin type is, then come to the article skin type test so that you can determine, skin classification best fit. Since then, the use of cosmetics, to the beauty of skin care will also be more standardized, using the right types, making the skin more beautiful. Wish you, women always beautiful, always attractive.
See More About News – Beauty Secrets Other Miss Tram - Natural Beauty Center:
Top 05 Pore Tightening Methods For Combination Skin
Dry Skin How to wash your face the right way