Beautiful skin makes you younger, beautiful skin makes you fresher, beautiful skin also helps you to be more confident in all relationships. However, are you satisfied with your skin? K-beauty masters have revealed some skincare tips Extremely important for healthy skin – more beautiful in just a short time. And Miss Tram Natural Beauty Center Learn and apply.
5 Skincare Steps To Make Your Skin Beautiful Every Day
1. Remove makeup as soon as possible
Most Vietnamese women often have a habit facial makeup remover before going to bed – that is, after a long day at work, they do a million more things when they get home. However, according to Korean dermatologists, this is one of the wrong habits for the skin.
Because if you remove makeup as soon as possible, the skin will soon "breathe", pores is quickly released from dirt and makeup residue. On the contrary, if you wait 2-3 hours before you remove your makeup, bacteria - dirt - toxins will have more time to "raise", the skin will also have to "suffer" and experience more damage.
2. Make friends with vitamin C to clear acne remnants
It will take a few days to a week for the acne spots to fall, but if the acne leaves behind remnants such as scars, dark spots, you will need a lot of time to remove them. For that reason, Korean dermatologists have suggested vitamin C serum products into the process Skincare every day if you are having problems with acne.
These products not only support acne removal but also prevent - fade dark spots extremely effectively. In particular, vitamin C also protects your skin optimally against the effects of the external environment, while brightening and anti-aging very well.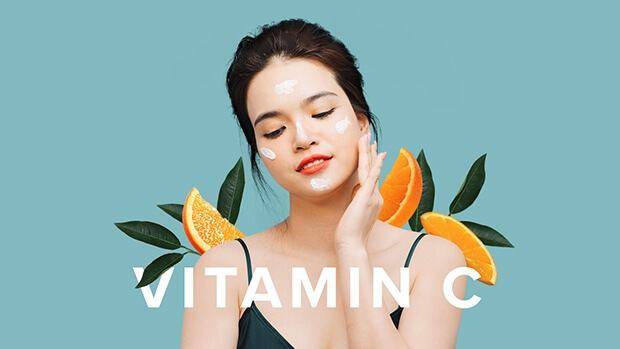 Some notes to use vitamin C effectively:
Choose the right concentration of vitamin C for your skin condition: For those of you who are new to this nutrient, you should choose a low concentration for the skin to adapt gradually.

Don't Use Vitamin C With Retinol: Retinol is an effective anti-acne and anti-aging ingredient. If you are possessing both of these active ingredients, it is best to use Vitamin C in the morning and Retinol in the evening.

Vitamin C is extremely susceptible to oxidation by light and heat: You need to store it carefully in the refrigerator.

Vitamin C makes the skin susceptible to sunburn: You should combine sun protection for your skin carefully so as not to be "counterproductive".
3. Serious moisturizing will prevent wrinkles effectively
K-beauty masters said: "Aging condition appears not only due to time factors, negative effects from the environment, but also due to lack of moisture." Therefore, to help keep your skin healthy and limit the signs of aging, you need to focus on fully moisturizing your skin every day:
Always use a full moisturizer morning and evening with the right product for your skin.

Always provide enough water for the body, especially vitamins rich in vitamins such as smoothies and fruit juices.

Add moisture to the skin more often if the living environment has low humidity (the weather is too hot, too dry, using the air conditioner all day).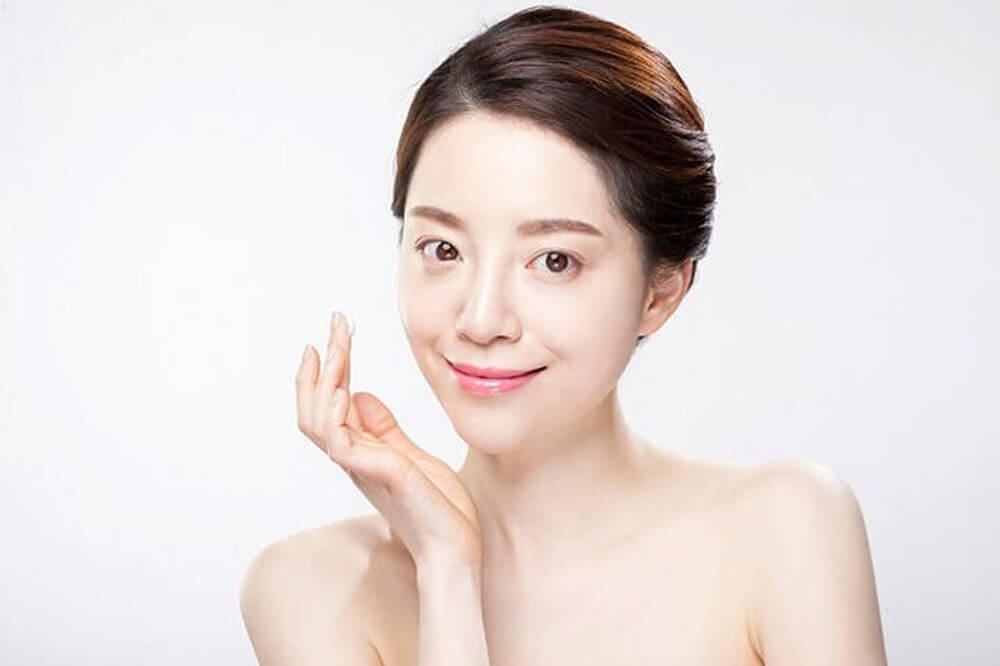 In particular, you must always maintain the skin's moisture thoroughly every day, not to miss a single meal. Because if you lose moisture abnormally, your skin will take a long time to recover. Surely you will not want to "gain firewood for 3 years, burn for an hour", right? (Recipe instructions) Night cream from nature highly recommended by beauticians).
4. Skin massage is really effective
Korean women are extremely fond of skin massage - this is also one of the indispensable skin care steps in their daily skincare routine. The massage on the skin not only helps the muscles to be firmer, the blood circulation process is better, but also awakens the skin cells in a wonderful way. As a result, their skin will be smooth, ruddy and effectively prevent wrinkles.
For an effective facial massage, you don't need to invest in those expensive skin care tools. Just using your hands or a small spoon in the kitchen is enough to help "warm up" your skin already. (Instructions for the Eye massage to reduce wrinkles safe, effective, easy to do at home).
5. Always carry sunscreen with you
Besides taking care of the skin carefully, it is definitely impossible to ignore the PROTECTION stage. Does vitamin C serum brighten the skin? Can moisturizers help soften skin? - It is thanks to the skin protection process of sunscreen.
According to Korean dermatologists, no matter what environment you are in, whatever the weather, you should still bring sunscreen with you. Because UV rays can penetrate everything and negatively affect the skin. Not only that, the use of electronic devices also causes skin damage (caused by radiation emitted) – and only sunscreen can protect skin from them. (Refer to mistakes when Do not use sunscreen at home you must know).
To have a "breakthrough" for your skin, you not only need to reset a strict skincare regimen, but also need to focus on skin care from the inside. Because only when healthy from within, can skin cells have a "springboard" to grow quickly.
Hope this article will be useful to you, any questions about skincare knowledge as well as our services Miss Tram VietNamPlease contact us for a quick consultation!
You are viewing the article 5 Skincare Tips To Make Your Skin Look Better Over Time in a good forum News – Beauty Secrets of Miss Tram VietNam. All reviews and comments, please send them directly to Email teamcrmmisstram@gmail.com or you can comment right below the article. Don't forget to follow other good articles of Miss Tram and share it with everyone.