|Question – Answer| If you've never done it before, should you choose DISCLOSURE?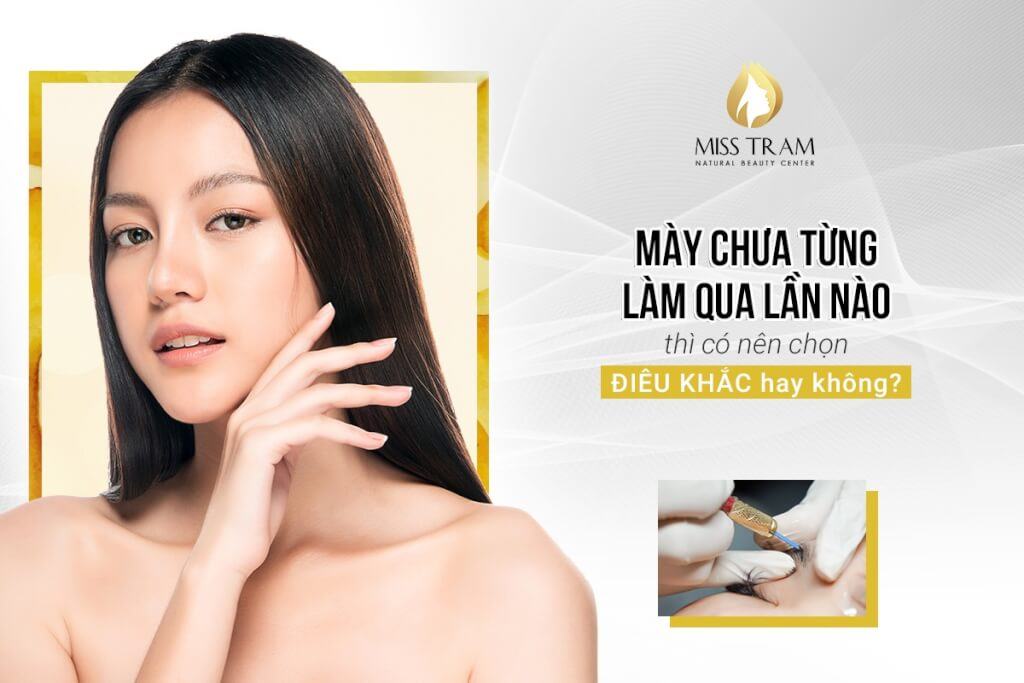 The Consulting Team sent Miss Tram a question and asked for a public consultation because they noticed that there were many customers who were interested in this topic: "Eyebrows NEVER DONE Should you choose when passing? SCULPTURE or not?"
Miss Tram would like to respond as follows:
Regardless of whether customers with eyebrows have undergone cosmetic methods or not, when they come to the Center, they will have time to talk with the Specialist.
The purpose is for the Specialist to be able to identify and evaluate the condition of the eyebrows, listen to the wishes of the customer to advise and recommend appropriate models and methods.
However, if customers are particularly interested in and learn about Sculpture, and want to choose this technology for their eyebrows, it is completely possible.
With eyebrows that have never been done before, Sculpture will bring the following advantages:
– Soft, gentle, delicate sculpture creates a natural and harmonious face with the face
– Take advantage of the natural eyebrows and carve the intertwined strands in a certain order so that they are not easily "revealed".
– Don't worry about getting old or ugly after work
- No pain, no long-term recovery time
Those are the most prominent advantages that customers themselves, after choosing and implementing this beauty method, share with Miss Tram. In particular, eyebrow sculpting at Miss Tram also has many "secrets" waiting to be "revealed" with you.
So Miss Tram also hopes to welcome everyone at that center soon!
Don't hesitate to #Comment/ Inbox or call #HOTLINE 1900 7018 For advice on all your questions about the service, please:
– Sculpting eyebrows with natural fibers with 6D – 9D techniques for Men and Women
– Sculpting eyebrows with natural fibers combined with Spray Ombre/ Shading/ Sandy
– Sculpting European shaped eyebrows
- Ombre eyebrow spray
– Magic Shading eyebrow spray
- Spray eyebrow powder/Crystal American ink 100% herbal extract
– Spray eyebrow powder Queen toner
– Delete, fix, handle the phenomenon of red and blue eyebrows
- ...
With Miss Tram - Natural Beauty Center Some Questions Answered Other:
Should You Draw Your Eyebrows First At Home Before Sculpting
How long can I use Lipstick for Lip Tattoo?