Gentlemen, to always maintain a healthy body from the inside out, from now on, make a list of nutritious dishes from the following rich and colorful foods.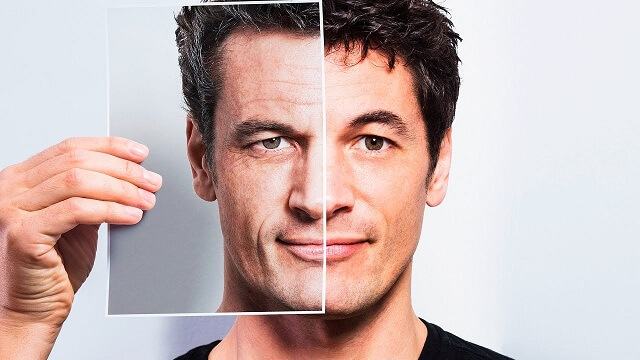 Top Anti-Aging Foods For Men
Because our diet cannot put too much emphasis on one group of substances and ignore the other, in some suggestions for foods that can help men fight aging, Miss Tram - Natural Beauty Center will be divided into two main groups: one is the animals and the other is definitely the plant.
Eat vegetables, tubers, what anti-aging fruits?
Research at Cardiff University (UK), scientists found that ginger contains a lot of sesquiterpenes - a compound with anti-viral properties, so if people with flu drink a cup of ginger tea every day, the disease will be cured very quickly.
Gingerols components perform well in the anti-inflammatory ability in ginger and also help men avoid aches and pains. A study published in the Journal of Pain once demonstrated that participants who consumed 2 grams of ginger a day reduced post-exercise muscle pain by 1% compared to a placebo.
Most especially, the substances in ginger also inhibit the formation of Amyloid protein blocks, so it is very useful in fighting neurodegenerative diseases such as Alzheimer's, dementia, etc.
>>> Related Articles: Reference Effective anti-aging tips for winter days most used by women today.
Guava
The body always needs collagen for healthy organs, especially skin, tendons, bones and teeth. Guava is considered a "nutrient storehouse" because in 100g guava contains 85g of water, 0,6g of protein, 7,7g of glucose, 6g of cellulose, 10mg of calcium, 16mg of phosphorus, a little iron, a lot of potassium and vitamins. are vitamins A and C. This is the fruit you should eat every day to fight aging.
Accordingly, nutritionists recommend that, when eating guava, you need to wash it thoroughly and then eat the peel, because the amount of vitamin C in guava is concentrated mainly in the shell.
Sweet potato
Beta carotene - a precursor of vitamin A will help our body fight the formation of free radicals (a big cause of aging in organs).
Research at the University of Vienna (Austria) said that sweet potatoes are rich in Beta-carotene. And this is the ingredient that makes sweet potatoes an anti-inflammatory, anti-aging food that both men and women should use every day. (See tips Anti-aging skin for postpartum women recommended by many).
Which meat is anti-aging?
Salmon
If Protein and Vitamins are essential such as Vitamins A, D, Phosphorus, Magnesium, Zinc, and iodine... especially Calcium in salmon is a component that helps strengthen bones, according to a study by Harvard School of Public Health (USA), the rich Omega-3 composition in this fish meat will prevent the risk of heart disease, reduce stroke. At the same time, Omega-3 also works to protect cells and moisturize the skin. It also encourages the production of Collagen and Elastin fibers, which nourish healthy skin and hair follicles.
Mackerel
The American Health Association has shown that Omega-3 in mackerel helps increase the ability to prevent the growth of cancer cells and prevent cardiovascular diseases.
Because Omega-3 is an unsaturated fat, it is very beneficial for human cell membranes. In addition, some minerals such as Iron, Phosphorus, Calcium, Zinc, B group vitamins such as Vitamin B2, B12 and Vitamin PP are also ingredients to help the blood circulation system, limit the progression of aging in the body.
Egg
Contains at least 13 vitamins and minerals, along with antioxidants Lutein, Zeaxanthin, Long Omega-3 Fatty Acids, Protein, Fat, Calcium, Iron, Zinc, Selenium, Vitamin B12, Vitamin D, Acids saturated fat, Monounsaturated and polyunsaturated fatty acids, Cholesterol is found in eggs. Therefore, eggs are the food that "keeps youth forever" for men.
However, you should not abuse it, but you must know how to eat in moderation. Accordingly, healthy people should only eat 1 fruit / day and must reduce other foods with cholesterol. If you are suffering from high cholesterol, eat no more than 4 yolks per week. (Find out the Factors affecting skin health You must be familiar with it).
So Miss Tram - Natural Beauty Center suggested groups anti aging food for men. If you want to keep your youth for a long time, stay healthy and enjoy life, apply a scientific diet and live as healthy as possible!
See More About News – Beauty Secrets By Miss Tram - Natural Beauty Center:
Effective Skin Rejuvenation Method With Collagen