Relaxing Skin – Eliminate Fatigue at Miss Tram Spa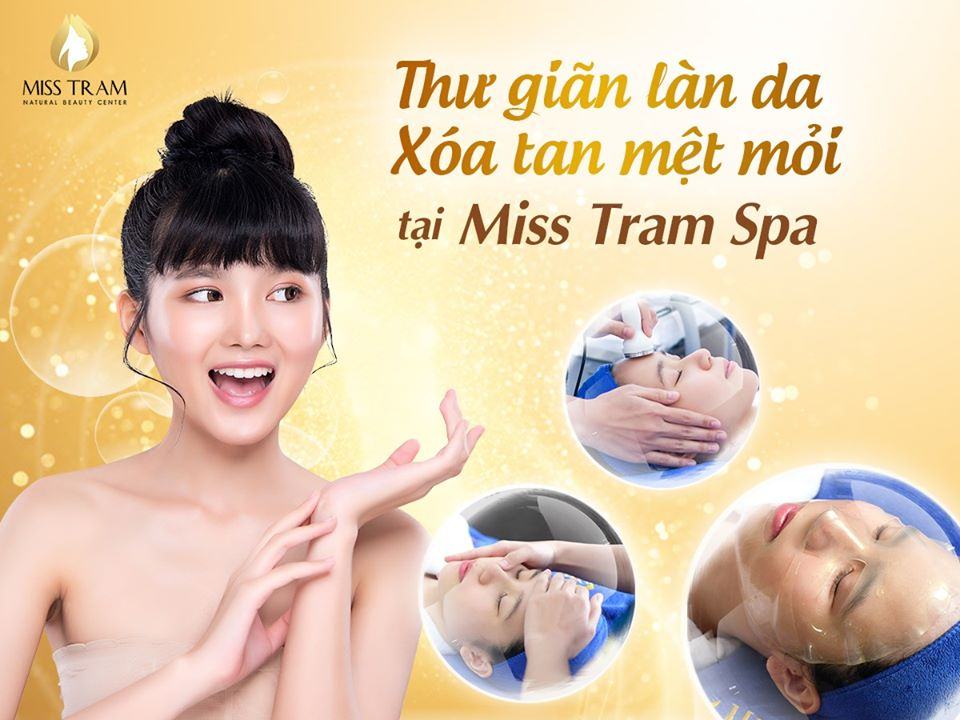 Acne is caused by

APPLICATION

WORK POWER.

Darkening due to exposure to SUN, COMPUTER.

Skin is less firm due to unscientific lifestyle.
All the above problems of women will be handled by Miss Tram "Fast - Compact - Effective" by the following procedures: Toxin removal, sebum regulation; mercury lead suction, Skin rejuvenation with collagen, Salmon DNA electrophoresis...
The advantages of the treatments will make people "stand still" and come to Miss Tram CARE right away.
Detoxification, sebum regulation
- "Fly" toxins, help skin cool, smooth, bright healthy.
- Suitable for all skin types, including Oily, Sensitive skin.
- Improve dullness, premature aging, melasma - freckles, cracked ...
Mercury Lead Absorption Treatment
- Absorb lead deep in the skin.
- Helps skin white smooth, rosy.
- Repel skin problems such as melasma, acne, wrinkles.
- Skin rejuvenation, increase skin elasticity, wrinkles are visibly reduced.
Skin Rejuvenation with collagen
- Prevents the aging process, removes wrinkles, moisturizes the skin.
- Regenerate youthful, healthy and smooth skin.
- Reduce dark spots, whiten skin.
Salmon DNA Electrophoresis
- Helps skin to be bright pink, soft and smooth, "goodbye" to scars, redness.
- Produce collagen and elastin to increase skin elasticity.
- Salmon DNA essence is benign, safe for all skin types.
Trusted by thousands of customers and positive feedback is the motivation for Miss Tram to further improve its services. Don't let your worries affect the beauty of women, contact Miss Tram immediately for advice!
-------------
Don't hesitate, call HOTLINE 1900 7018 for advice on all your questions about the service.
You are viewing the article Relaxing Skin – Eliminate Fatigue at Miss Tram Spa favorites in the category Question and Answer at the website Miss Tram Spa. Any comments - reviews please send directly to Email: teamcrmmisstram@gmail.com or comment right below the article. Don't forget to follow us for more good articles in the same category and share it with everyone you know!