Does the treatment time of pitted scars in men last longer than women
The beauty story is no longer a private matter! The percentage of men who go to a reputable Spa to treat pitted scars and acne scars has increased many times, partly because men often let go of their daily skincare routine from here, accumulating dirt, making acne easy to "proliferate", skin scabrous…
Therefore, scar treatment for men will last longer and be more difficult than for women, let's help Miss Tram explain the problem and find a solution!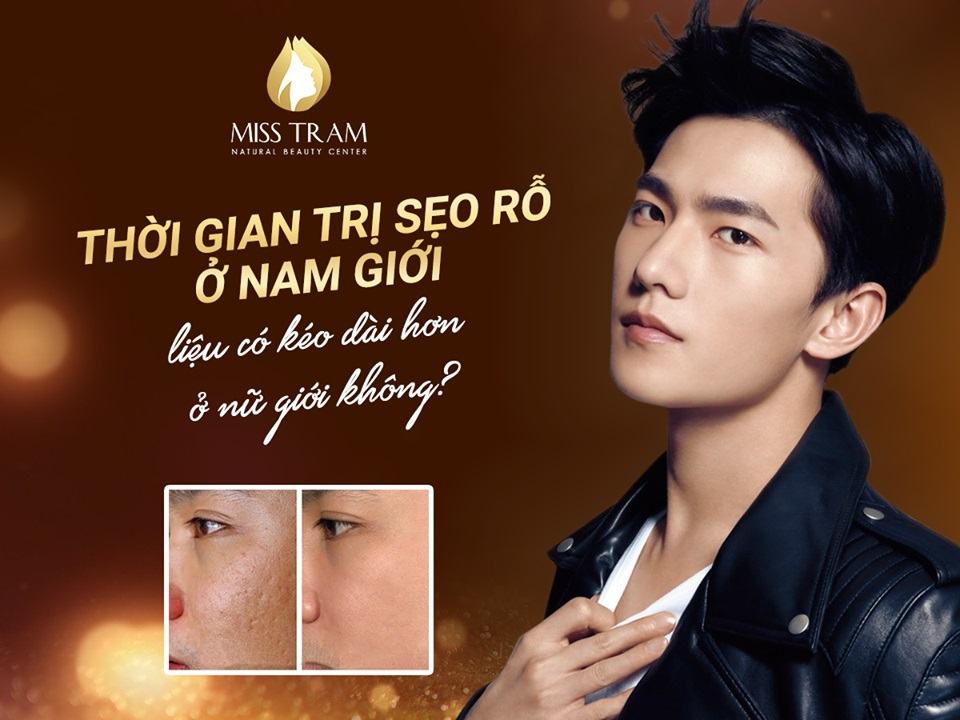 The cause of pitted scars in men is more serious than in women because:
Not cleaning the dirt makes the pitted scars more and more deeply ingrained.

The skin gradually loses its elasticity, so the pitted scars tend to be sunken.

Scar foot deep in the skin, bad external factors make scars difficult to treat.
It is for the above reasons that when men perform treatment, we will clearly see that the scars will be large and difficult to handle, leading to a "longer" recovery time.
To find a useful solution, shorten the time and bring effective use, Miss Tram brings Fractional CO2 Laser technology, you will feel a breakthrough at the first treatment with perennial pits that are difficult to heal.
Using a laser with a wavelength of 10.600nm, it affects damaged skin tissues, stimulating the self-filling mechanism on the skin, bringing unexpected effects:
Scars (acne scars, perennial pitted scars) fade.

Skin becomes smoother, brighter and more radiant.

Improves signs of aging on the skin.

Nourishes the skin from deep inside, helping the skin to be really healthy.

Permanently treat and prevent acne from returning.

Shorter treatment time, no cutlery, no downtime…
Men now no longer solve the "headache problem" about pitted scars, just let Miss Tram take care of it!
Believe that you will be satisfied with the results of Clean Acne - Blurring Scars - Smoother skin in just a short time!
-------------
Don't hesitate, call now HOTLINE 1900 7018 for advice on all your questions about the service.
You are viewing the article Does the treatment time of pitted scars in men last longer than women favorites in the category Question and Answer at the website Miss Tram Spa. Any comments - reviews please send directly to Email: teamcrmmisstram@gmail.com or comment right below the article. Don't forget to follow us for more good articles in the same category and share it with everyone you know!