How do eyebrows affect appearance and destiny? Eyebrow It is one of the easiest parts to change on the face, but it has a great influence on your appearance. In addition, according to anthropology, changing your eyebrow shape can also affect your destiny in the future. A suitable eyebrow not only helps you to be confident with your appearance but also supports you on your career path.
And Miss Tram - Natural Beauty Center Check out the cases of the following Korean beauties.
Korean beauties who change their eyebrow shape change their career
1. Tzuyu (TWICE)
To be considered "new generation goddess", Tzuyu (TWICE) in the past tried many eyebrow shapes and was not appreciated by fans. With a perfectly beautiful face, TWICE's visuals have not yet confirmed their position in the beauty arena.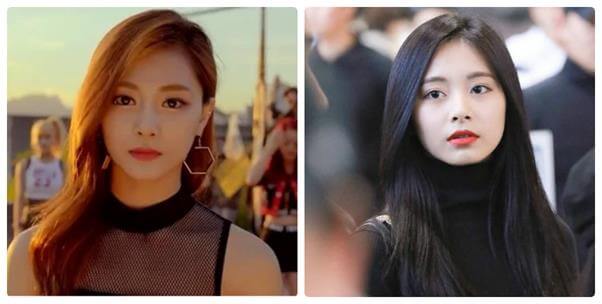 However, Tzuyu's recent return with long black hair and slightly arched eyebrows has overwhelmed fans. The ecstatic beauty of the TWICE member has a large presence because the eyebrows are just enough, exuding her charm and maturity. Perhaps the upcoming album will be an opportunity for Tzuyu to shine with her increasingly mature and seductive appearance and charisma. (Refer to the Note when spraying beautiful eyebrows You must be familiar with it).
2. Go Jun Hee
Perhaps, in recent years, Go Jun Hee is a testament to the effort to change the appearance. She cut her long hair, changed her style, and adjusted her appearance. Of course, the importance of eyebrows cannot be ignored. When he first entered the art path, Joon Hee looked rustic with thin and slightly curved eyebrows.
At this time, she still has no success in acting. She only really molted and resonated since her hair was cut and changed to horizontal, denser eyebrows.
3. Hyoyeon (SNSD)
During the height of the legendary girl group SNSD, Hyoyeon was associated with bold and diagonal eyebrows – these eyebrows made her look a bit rough and lackluster. Although in the famous girl group, but the dancing machine Hyoyeon still does not have much place in the hearts of fans.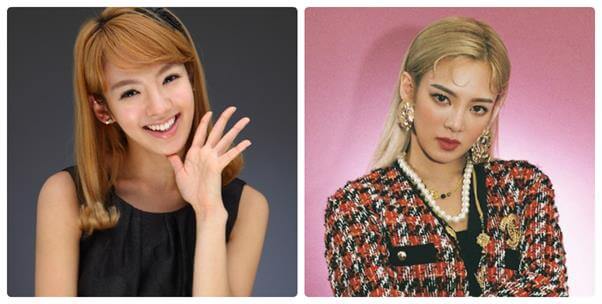 However, since debuting as a solo, Hyoyeon has surprised people when she is not only good at dancing and singing better than before, but also extremely beautiful and charming.
In addition to her constant efforts, a significant contribution to her success is the change of her new eyebrow shape - more elegant, gentle and luxurious.
4. Seohyun (SNSD)
Just like Hyoyeon, during the peak of SNSD, Seohyun was very beautiful, but compared to the beauties in the group, she still did not stand out.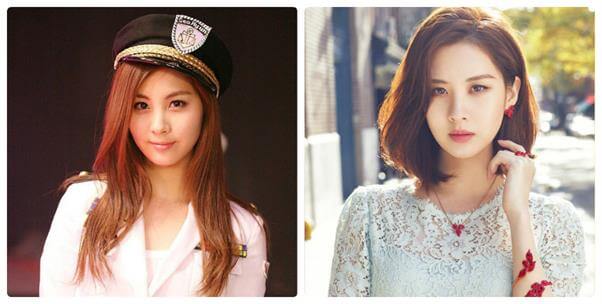 In early 2019, Seohyun joined Namoo Actors company with many new film projects and solo activities. Seohyun now has a spectacular change in style as well as maturity. And without cutlery, the former youngest member of SNSD just needs to adjust the horizontal eyebrow shape to make the face softer and more attractive. Hope her career path is more and more successful. (Refer Beautiful and prestigious eyebrow spray address in HCM).
5.

Shin Min Ah
Shin Min Ah did not have many outstanding achievements in her acting career when she entered the profession. However, with a beautiful drawing that has both gentle and personality features, Kim Woo Bin's girlfriend also gradually has small achievements in the acting path.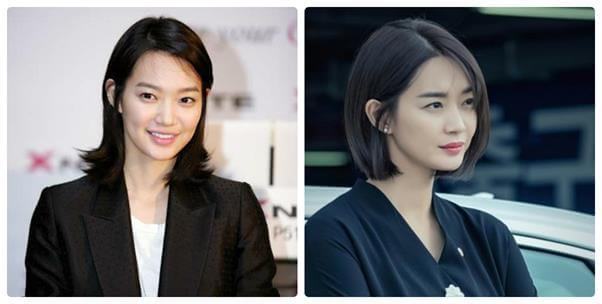 In 2010, she succeeded with the movie "My girlfriend is a nine-tailed fox" – this role also helped her to be voted the most favorite actress of that year. Her image now comes with gentle, youthful and pure horizontal eyebrows.
In recent years, Shin Min Ah has received the attention of Asian media again thanks to her love and thoughtful care for her boyfriend. In early 2019, she returned to the acting path through a new film project "Advisor". Shin Min Ah's new image surprised the audience with her short hair and more groomed horizontal eyebrows.
These eyebrows make her face look more modern, personal and youthful than the previous image. Hopefully the return of this beautiful actress will satisfy the audience's love and anticipation.
6. Hyun Ah
Compared to other beauties, Hyun Ah is one of the singers who have experienced many milestones in her career. This market girl is not only famous for her singing and dancing skills, but also captivates the audience with her sexy image.
Since leaving the group 4Minute, Hyun Ah has gradually changed to a classic sexy style – and her eyebrows have also been changed to be thinner to match this style. This new image makes her beauty stand out and leaves a much more impressive impression.
Although Hyun Ah's later image and style received mixed opinions because of her excessive sexyness. But it is undeniable that the success of this sex rose on all music stages of Asian countries.
So, Miss Tram - Natural Beauty Center shared proofs Changing the shape of your eyebrows will partly affect your career path. Of course, to be successful, it takes constant effort and practice. But if you are not satisfied with your eyebrows, do not hesitate to change, because if you always aim for perfection, you will definitely have big turning points in life. Hope you find yourself a suitable eyebrow shape!
Learn More About News – Beauty Secrets By Miss Tram - Natural Beauty Center:
How long does it take to apply lip color again
How Effectively Suction Eyebrow Ink