|Question – Answer||

Does Mole Removal HAVE CANCER?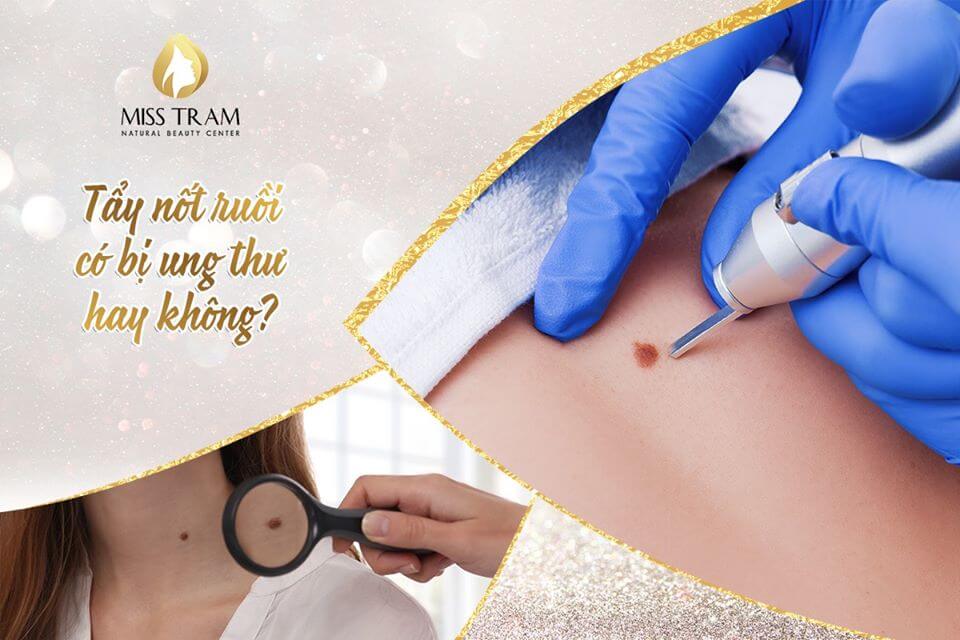 Continuing with the topic of mole removal safely - effectively, in the past week, has Miss Tram received a question from a customer with the content: "Does mole removal HAVE CANCER?"
Miss Tram's answer for you is YES, HOWEVER, that only happens for INCREDIBLE moles.
The problem here is how do you know that mole is INCREDIBLE?
The identification and identification will be based on the following ABCDE principles (Asymmetry - Asymmetry, irregular borders - Borders, multicolor - Color, large diameter - Diameter and development over time - Evolving) as follows:
A – Asymmetrical
Try to draw an imaginary line on the mole, if the two halves of them are not symmetrical, this is a dangerous mole.
B – Irregular contour
Contours that are not clear, uneven, especially undulating like a seashell, a V-shape are warning signs that you have a malignant mole.
C – Color
If the mole has multiple colors, you should see a doctor immediately.
D – Diameter
Melanoma is usually larger than 1/4 inch or 6mm, you can use this feature to distinguish a healthy mole from a non-healing mole.
E – Development
If you notice a change in your mole's size, shape, color, or anything else, don't ignore it, because these are signs that your mole is abnormal.
In addition, if your moles are not in the group of "objects" above, you can completely visit Miss Tram Natural Beauty Center to "remove" them safely - quickly by CO2 Laser technology there. Do not hesitate to contact the dermatologist to conduct an examination, determine the status of the mole and give the most appropriate advice!
-------
Don't hesitate HOTLINE 1900 7018 for advice on all your questions about the service.
With Miss Tram - Natural Beauty Center Some Questions Answered Other:
How Many Times Do You Sculpt Your Eyebrows To Be Beautifully Colored
How many times will it take to get rid of acne prone skin?
If you've never done it before, should you choose DISCLOSURE?