|Q&A|| USE OF LASER LIGHT TO REMOVE TOUCH IS HARMFUL FOR SKIN?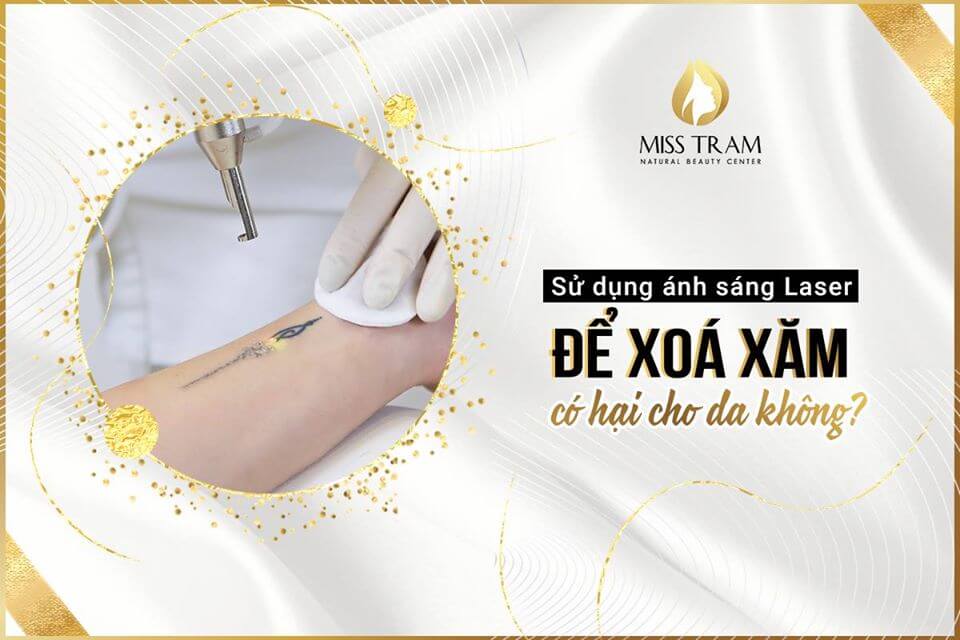 Is using laser light to remove tattoos harmful to the skin???" is one of those questions Miss Tram Natural Beauty Center received a lot in recent times.
Let's all refer to the following sharing, hoping to answer your questions about the safety and effectiveness of tattoo removal with this method at Miss Tram!
The old laser technology used to burn the skin, cause pain and leave unsightly scars, which is considered a terrible "obsession" for people who want to remove tattoos. However, things have changed since YAG Laser tattoo removal appeared.
This method is considered a step forward in modern tattoo removal solutions because of its high degree of accuracy SAFE , and HIGH EFFICIENCY:
- Laser tattoo removal technology YAG Using a new generation American laser, which is a short pulse combined with 4 wavelengths 1.064 nm, 585 nm, 650 nm and 532 nm. The diversity in wavelengths allows the laser to penetrate deep inside the skin surface, actively working on all layers from the surface to the epidermis, dermis and dermis, helping to remove tattoo ink completely. and safe.
– Laser Yag is rated top in the US, Germany and FDA (US Food and Drug Administration) certification for effectiveness and safety when used on the human body.
Laser Yag has been tested and proven to be Extremely Safe. Even people with thin, sensitive skin Laser Yag is completely harmless.
Therefore, you can be completely assured when choosing Laser Yag. In addition, you should also note, there are now many establishments advertising laser tattoo removal. However, it can be the old method of using lasers that leaves many serious consequences. It is best to choose reputable Yag Laser tattoo removal facilities like Miss Tram to be safe.
With Miss Tram - Natural Beauty Center Some Questions Answered Other:
The Cause After Sculpting The Eyebrows On Both Sides Not Evenly Coloring
Do Not Deep Lips Need Treatment When Beautifying?