Diseases, dust make you have to wear a mask often. But don't give up because of that lipstick, making your lips pale, lifeless.
The problem is that if you wear lipstick, it will easily smear on the mask and stick on your face, causing unsightly. How to make lipstick beautiful, not create a "mess" when removing the mask? Miss Tram - Natural Beauty Center will introduce you to 5 lines matte lipstick luxurious - genuine - smooth and especially does not cause the mask to smudge. Let's refer.
1
Peripera Ink The Gelato
Referring to the Peripera lipstick, many people will immediately remember the lipsticks that are extremely cute in the shape of a small ink bottle. Recently, Peripera has launched a lipstick line called Peripera Ink The Gelato "breakthrough" is much better in size and lipstick quality than the old Ink line.
The lipstick of Peripera Ink The Gelato is likened to a refreshing cream in summer - soft, similar to a gel. The lipstick is easy to spread on the lips, after a few minutes, it will change to an extremely thin and light matte effect without shine at all.
The lipstick's color stays on the lips for 4-5 hours and does not smudge on the sides of the cup when eating and drinking. So, girls, feel free to eat and drink and wear a mask comfortably with this "me" lipstick. Although there are not too many diverse colors, the 5 tones of Peripera Ink The Gelato are suitable for Asian skin tones and suitable for all makeup styles.
Price: 130.000 - 160.000 VND / ingot.
>>> Suggestions for reference: Tips for Choosing the Right Red Lipstick For Each Skin Color
2
Missha Wish Stone Tint Jelly
Surely many beauty believers are very familiar with Missha cosmetics. Current New lipstick Wish Stone Tint Jelly of this brand is also storming the cosmetics market recently.
Wish Stone Tint Jelly is designed as a diamond stone with a glittering resin finish. The color of the shell matches the color of the lipstick inside, so you can easily choose the right color tone for you.
Owning a tint lipstick with the ability to color evenly and extremely smoothly, easy to spread, not dry too quickly, this product is also a perfect suggestion for you.
The color adhesion of "its" is extremely terrible, even if you eat or drink or wear a mask for many hours, there is no need to reapply. But this is also a downside you should consider, because it will be quite difficult to remove makeup.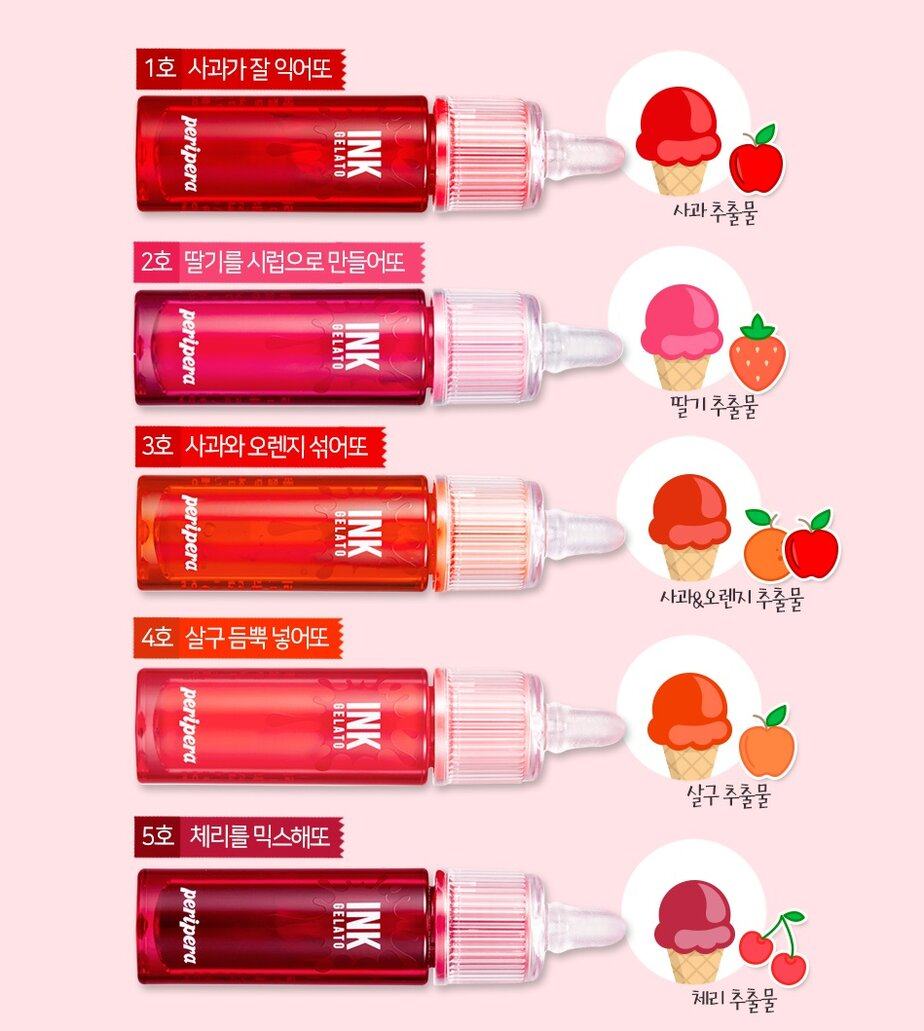 Price: 150.000 VND / ingot.
3
Moonshot Cream Paint Lightfit
Moonshot is a new cosmetic brand in the Vietnamese market, but it is loved by many young people because it has Lisa - Blackpink as the brand representative.
Moonshot Cream Paint Lightfit There are only 5 colors but all are very easy to use, suitable for many skin tones, many situations. In particular, these 5 lipstick colors are quite flattering on the skin, so even if your skin is a bit dark, these can be the right options for you.
When applied to the lips, the Moonshot Cream Paint Lightfit lipstick feels the same as when you use the Peripera Airy Ink Velvet stick - soft and easy to spread. The lipstick has the ability to achieve extreme color standards and lasts about 6 hours even when you eat and drink. Many people also use Moonshot Cream Paint Lightfit lipstick to emphasize cheeks or eye color, which is also very pretty and trendy.
Price: about 300.000 VND / ingot.
>>> Suggestions for reference: Causes of Poor Color Lipstick
4
Rom&nd Juicy Lasting Tint
Although it is a new brand launched in recent years, Rom&nd's products have resonated and gained a lot of attention from women. Glossy lip tint line Rom&nd Juicy Lasting Tint is inspired by the joyful atmosphere of summer, from tropical fruits with all kinds of sweet warm colors. The collection has a total of 13 colors, each lipstick is a color of a fruit.
Romand Juicy Lasting Tint has a gloss but not sticky, liquid gel tint, not afraid of drying. The ability to stick to the color of the lipstick is quite good from 4-6 hours if you do not eat greasy food.
Price: 150.000 - 170.000 VND / ingot.
5
VT x BTS Stay IT Half N Half Tint
VT x BTS Stay IT Half N Half Tint is the BTS lipstick line combined with VT Cosmetics. These are high-end makeup products that "storm" for a long time around the globe. This versatile lipstick has 2 ends: one end is a matte lipstick and the other is a lip gloss, which can create a natural gradient lip effect. You can freely choose and change your lipstick according to your make-up tone or your mood.
How to use: can apply a lip gloss, then lightly blot with a tissue. Then apply a layer of matte lipstick for a beautiful lip color that creates a gradient effect and is completely non-sticky. The color palette of the VT x BTS Stay IT Half N Half Tint series has only 3 colors: red, pink and orange. However, this lipstick line is a limited edition that was released 3 years ago, so it is no longer selling much in the market.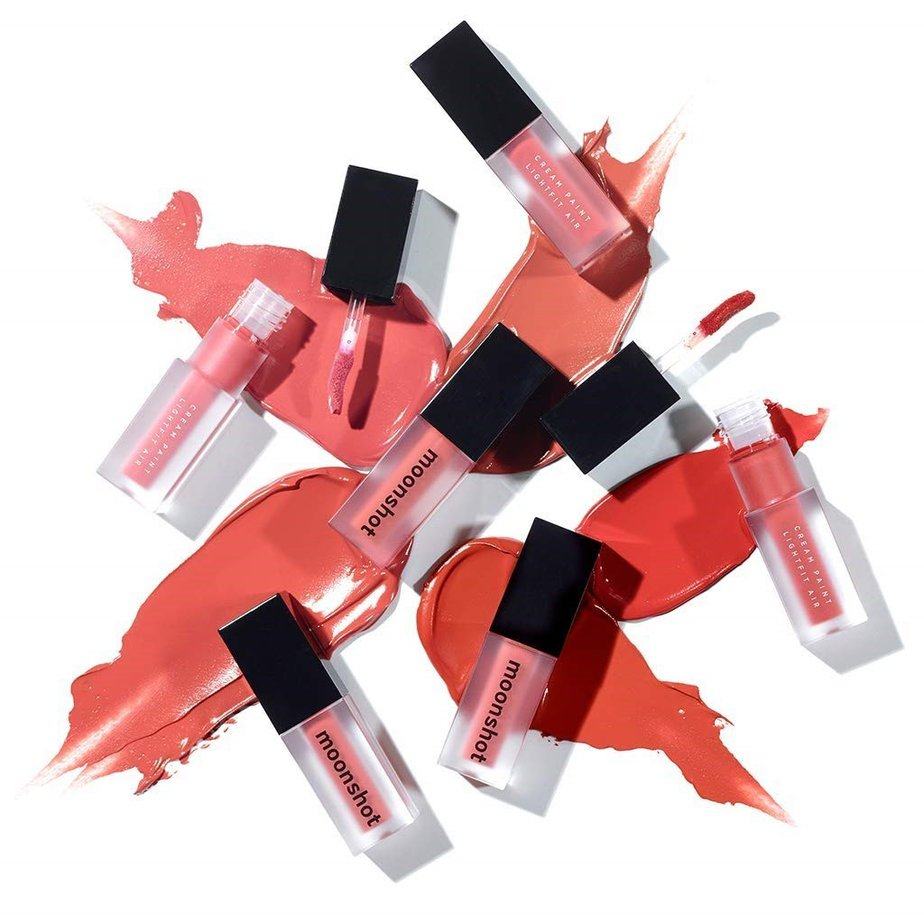 Price: 400.000 VND / ingot.
>>> Suggestions for reference: The Secret to Fixing Dull, Dry Lips Because of Frequent Lipstick
These are the most popular long-lasting, non-sticky matte lines today Miss Tram - Natural Beauty Center would like to introduce to you. Hopefully with the above article, you have got yourself at least 1 satisfactory lipstick, suitable for your needs.
Or, if you don't want to depend on lipstick then come to Miss Tram VietNam, the methods of tattooing, lip sculpting will help you own long-lasting, smooth, and rosy lips. Any questions about the service, please contact us for the fastest advice!