Vietnam's climate has extremely harsh summers with prolonged hot sun. This is easy to damage the skin of women by the impact of UV rays in the sun. This is also the reason for the skin to fall into the state of rapid aging. To be able to take care of anti aging skin effective in the summer – Miss Tram Natural Beauty Center Here are some tips to share with you.
5 Steps Summer Skincare Helps Prevent Skin Aging Effectively
1. Protect yourself from the sun
Applying sunscreen is always a step Skincare Unforgettable in the skin care process. You need to apply the full dose and remember to reapply every 2-3 hours if you need to be out in the sun for a long time. Choose a sunscreen with SPF 30+ for better sun protection. Remember, apply sunscreen both on sunny days and even when you are not exposed to direct sunlight.
In addition, you should not rely on sunscreen but need to bring a jacket, sunglasses, mask, gloves, cloth umbrella... to limit skin exposure to direct sunlight.
>>> Related Articles: How to Whiten Skin In Summer How to whiten skin in summer suitable for each skin type.
2. Moisturize the skin
In the hot summer, the skin is easy to lose water, so if you want to have smooth and cool skin, don't forget to moisturize the skin. There are many ways to moisturize the skin: from natural masks to cosmetics, serums, etc. You can also apply natural masks from olive oil, coconut oil, avocado, yogurt, honey. , vitamin E, tea tree oil ... to bring good moisturizing effect to the skin.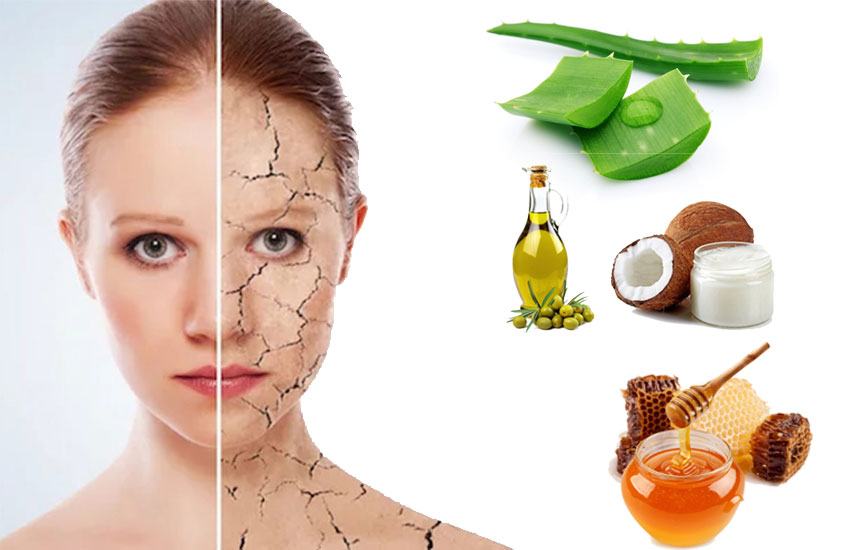 The issue of choosing moisturizing cosmetic products for the skin also needs to be noted. For the cream, you can switch to a light, fast-absorbing liquid gel that does not clog pores. As for the periodic sheet mask application, you should choose the type of mask that is suitable for the health of your skin. Or you can apply a lotion mask for about 3 minutes to help moisturize the skin and absorb nutrients faster.
>>> Reference articles: Dispel the worry of dull skin in summer - 4 simple tips to help your skin stay healthy and beautiful in the summer.
3. Spray mineral regularly
For girls with dry skin or working in an air-conditioned environment for a long time, mineral spray is the savior to help moisturize and provide nutrients to the skin. So, don't forget to keep yourself a bottle of mineral spray to keep your skin smooth and silky all the time.
Mineral spray before and after makeup not only moisturizes the skin, but also helps the makeup layer to last longer. And when you go out in the sun, your skin has signs of burning, mineral spray will make your skin calm down.
4. Drink enough water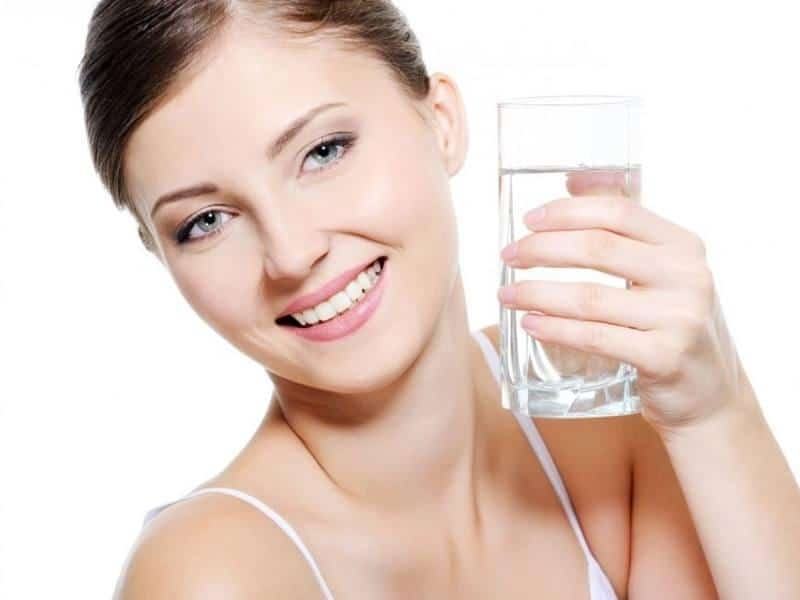 Hot summer weather, easily dehydrates the body, especially the skin with visible signs of dryness. Therefore, to compensate for the loss of water, you should actively maintain the habit of drinking enough water at least 2 liters per day. A well-hydrated body will not only function properly, but the skin will also be healthier.
The amount of water taken into the body should be filtered water and vitamins from vegetables and fruits. Limit soft drinks with yeast and sugar or candy, canned foods that contain preservatives that are not good for your body and skin.
>>> Recommended articles: How to take care of oily skin in summer - 4 skin care tips for oily skin in summer
5. Avoid Exfoliating Too Much
Exfoliating dead skin cells helps to unclog the surface of the skin, making the skin brighter and more even. But overusing exfoliating can easily damage your skin and cause skin irritation when exposed to direct sunlight. Therefore, you need to exfoliate periodically with a reasonable number of times per week.
Normally, experts will recommend exfoliating only once a week. However, if your skin is too oily or the working environment is too polluted, you should exfoliate twice a week.
>>> Recommended articles: How to preserve summer cosmetics – Find out why in the summer cosmetics go bad. The signs of broken cosmetics and the secret to storing cosmetics properly.
* In addition to the above notes, Miss Tram would like to share with you some of the following tips:
Clean your skin before going to bed with makeup remover even if you don't wear makeup that day.

In hot weather, swollen acne spots make you uncomfortable, so soothe swollen acne spots by cleaning the skin, then use a towel soaked in cold fresh milk to cover the acne. Do not rub or touch or squeeze acne with dirty hands.

Sunscreen items such as hats, masks, gloves must be thick enough to block the sun well, but the fabric must be cool so as not to cause acne and skin diseases.

It is necessary to control psychology well because hot weather, work pressure can easily cause stress, disrupt organ function and easily aging skin.
With that information Miss Tram Natural Beauty Center shared, hope you will gain useful knowledge to "pamper" your skin. In addition, Miss Tram is always ready to bring you more information about the knowledge of the best intensive skin care procedures today. If you have skin care needs and get more advice on skin health, please contact Miss Tram!
You are viewing the article Note When Summer Skincare Helps Anti-Aging Skin Effectively in a good forum News – Beauty Secrets of Miss Tram VietNam. All reviews and comments please send them directly to the email address teamcrmmisstram@gmail.com or you can comment right below the article. Don't forget to follow other good articles of Miss Tram and share it with everyone!