Diamond Nano thread implant – Just 60 minutes to RETURN YOUTH?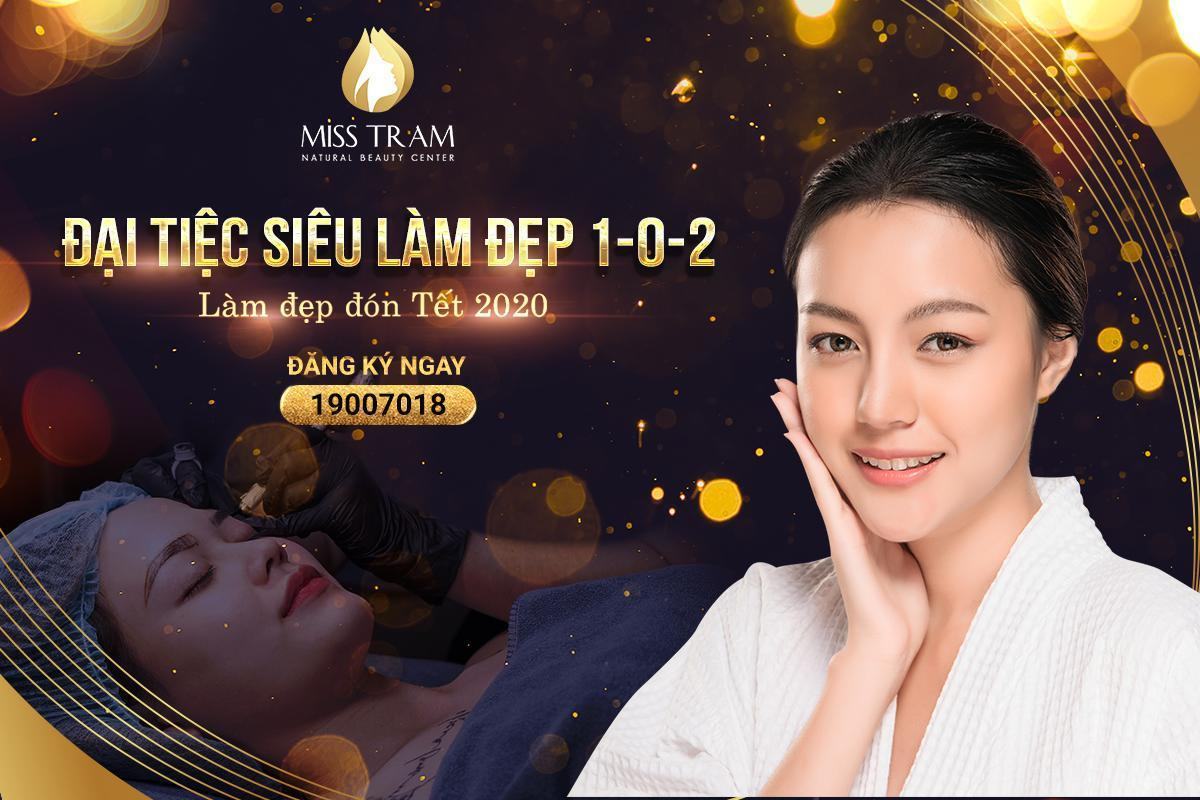 Holding on to youth – Who doesn't want this? Especially for women, youthful features with a smooth skin and no signs of sagging is always a wish.
Then stop daydreaming, go to Miss Tram and act now. It only takes 60 minutes with the Diamond Nano Thread Implant process to stay young for a bit longer, so why not do it.
Nano Diamond Essence Implant is a skin care technology by using diamond mineral-coated tips in the form of micro-crystals with vacuum to stimulate new skin cells.
Nano Diamond is also considered the pinnacle of skin care technology:
👉 Activate cells, thoroughly lift face to help shape V-LINE face slimmer
👉 Rejuvenate skin, increase collagen to help skin stretch căng
👉 Repair damaged skin, dull skin, dehydrated skin mất
👉Moisturize, hydrate for smooth, white skin
👉 Firming skin, shaping, increasing skin elasticity
👉 NO PAIN – NO FEEL – NO TREATMENT
Special offers at the end of the year:
EVERY TIME

PACK OF 5 TIMES

PACK OF 10 TIMES

3.5 million

Reduced

2 million

17.5 million

Reduced

8 million

35 million

Reduced

12 million
Why is Miss Tram Natural Beauty Center always voted as one of the top beauty salons specializing in skin beauty?
👍 Miss Tram Spa has more than 17 years in the beauty industry, with a team of seasoned professionals who are professionally trained and responsible for the profession.
👍 Continuously seek, learn, update and transfer new technologies to improve the quality of beauty, to meet all customers' beauty "refurbishment" needs.
👍 Spacious and clean facilities and modern equipment to ensure hygiene and safety during the implementation process for customers.
The STANDARD implementation process is strictly and strictly controlled, achieving 5-star quality.
👍 Enthusiastic consultation, dedicated care from reception to completion and satisfaction with the beauty results.
👍 Retaining youth can be difficult in the past, but with modern technologies constantly being born and improved, youth cannot "go fast, go fast" from the skin.
Visit Miss Tram now to meet a skin expert and find out which beauty technology will suit you best!
-------------
Don't hesitate to Comment/ Inbox or call HOTLINE 1900 7018 for advice on all your questions about the service.
✅ Spirulina treatment helps whiten smooth, tighten pores
✅ Diamond Nano thread implant
✅ CO2 mask to detoxify the skin
✅ Rejuvenate skin with Salmon DNA electrophoresis
✅ Brighten skin with Activated Carbon Laser
✅ Remove fat bags, wrinkles, slim face and body with Exilis technology
✅ Skin rejuvenation, wrinkle reduction, V-line face slimming with Hifu S + technology
✅ Regulate sebum, whiten, remove skin toxins by biological light technology
✅ Acne treatment with Fractional CO2 Laser + Exclusive herbal oriental medicine package
✅ Laser tattoo removal with Yag technology
——————♥♥♥———————
See More The Promotions On the occasion of the Lunar New Year of the Rat:
Super Promotion Service Spray Embroidery Sculpting Eyebrows-Elips-Lips
Super Promotion Service To Remove Toxins-Regulate Sebum For Skin
Promotion of Sickness Package at Miss Tram Spa
Review Top Skin Care Products