Having healthy, glowing skin is the desire of many people. This also explains why products serum With "winged" ads, it attracts the attention of beauty believers.
And of course in countless skin tightening serum Being heavily advertised out there, not everywhere is a product that brings a clear and safe effect on the skin. With the desire to help you find the ideal serum to help tighten skin, Miss Tram - Natural Beauty Center will review 8 types of best products today.
1
Ohui Cell Power No.1 Essence
Ohui Cell Power No.1 Essence belongs to the line of high-class skin tightening serum from Korea. The product is considered the "key" to open the door for nutrients to penetrate into the skin's epidermis, helping the skin become succulent, maintaining elasticity and smoothness.
Advantage:
Contains outstanding ingredients with skin-tightening effect.

Trehalose has the ability to bind water, maintain moisture in the skin.

Alanyl Glutamine: an amino acid that effectively moisturizes the skin.

Ceramide: regenerates and maintains the skin's protective barrier, reduces transpiration to help smooth skin.

Healthy ingredients, safe for all skin types.

Niacinamide has the ability to brighten the skin.
Cons: high price.
2
Clinique Moisture Surge Hydrating Supercharged Concentrate
Clinique Moisture Surge Hydrating Supercharged Concentrate It is considered a good candidate for those who want to have smooth, bright, and succulent skin. Products come from Clinical - American cult cosmetic brand.
Advantages of this skin tightening serum:
Using Liquid Sphere technology that combines water-binding ingredients and antioxidants to help prevent skin from drying out, protecting skin against environmental influences.

Hydrating gel texture absorbs quickly, cools on the skin, moisturizing up to 179%.

The main ingredients are water-providing substances, such as Sodium Hyaluronate, Hydroxyethyl Urea, Glycerin ... to keep the skin moist for 72 hours.

Contains Caffeine, Acetyl Glucosamine to help fight aging.

Suitable even for sensitive skin.
Cons: high cost.
3
Glass Skin Serum DORI
DORI Glass Serum (Glass Skin Serum) is also a cult name in skin tightening serum lines. The product is researched and manufactured by Dori Beauty – A brand that distributes cosmetics and transfers skin care treatments to spas in Vietnam.
DORI Glass Serum is highly appreciated by devotees specializing in using spa cosmetics and partner spas for its effectiveness in restoring, regenerating shiny skin and anti-aging.
Advantage:
Table of benign ingredients, highly effective skin tightening:

Omega 3: maintains skin moisture, helps skin stretch. It also prevents wrinkles and brightens the skin.

Vitamins B1, B2, B6... increase skin resistance, make skin bright, healthy and plump

Extract from white tea leaf buds: restore skin, protect skin, anti-inflammatory.

The serum is thin and light, quickly absorbed on the skin, creating a smooth skin effect right after use.

Suitable for all skin types.
Cons: Spa products should be less distributed in the market.
4
Vichy Mineral 89
Vichy Mineral 89 is known as a skin-tightening product of Vichy – French cosmetics company is very popular in Vietnam market. Explaining the name Vichy Mineral 89, the product has Vichy mineral water content accounting for 89% of the composition. There is also the presence of Hyaluronic Acid.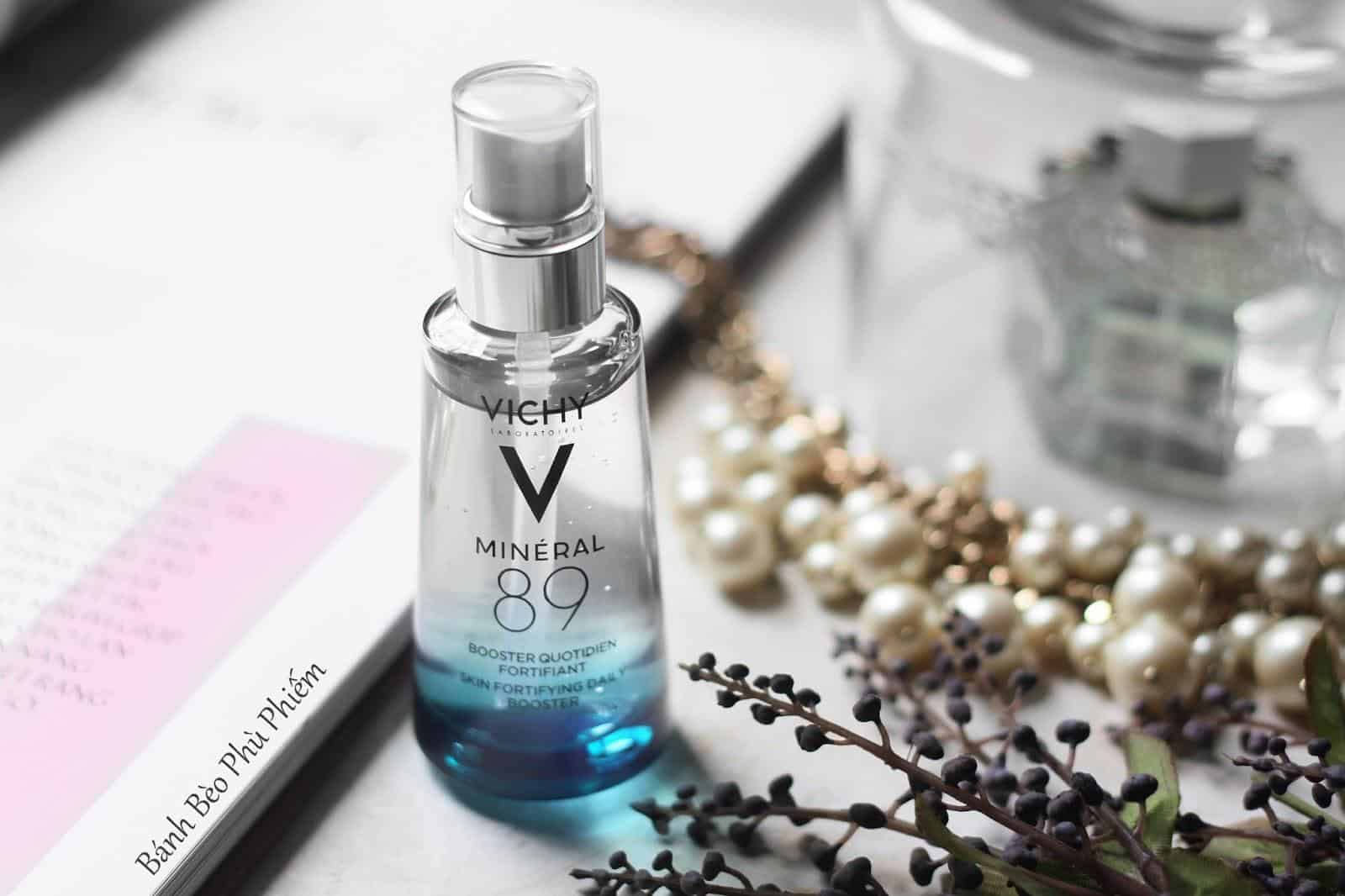 Advantage:
Vichy mineral water contains more than 15 minerals to help increase skin's resistance, facilitating other nutrients to be easily absorbed into the skin.

Hyaluronic Acid holds water to keep skin smooth and supple.

Free of parabens, fragrances and silicones, so sensitive skin can still use it.

Gel texture absorbs quickly, not greasy.
Cons: is a water-based product, simply moisturizing the skin, without any other uses.
5
Timeless Hyaluronic Acid
For those with lifeless, "barren" skin, Timeless Hyaluronic Acid skin tightening serum is an effective solution. Timeless Hyaluronic Acid is considered a super product of the company Timeless (USA) thanks to its outstanding use with a minimalist, environmentally friendly ingredient list.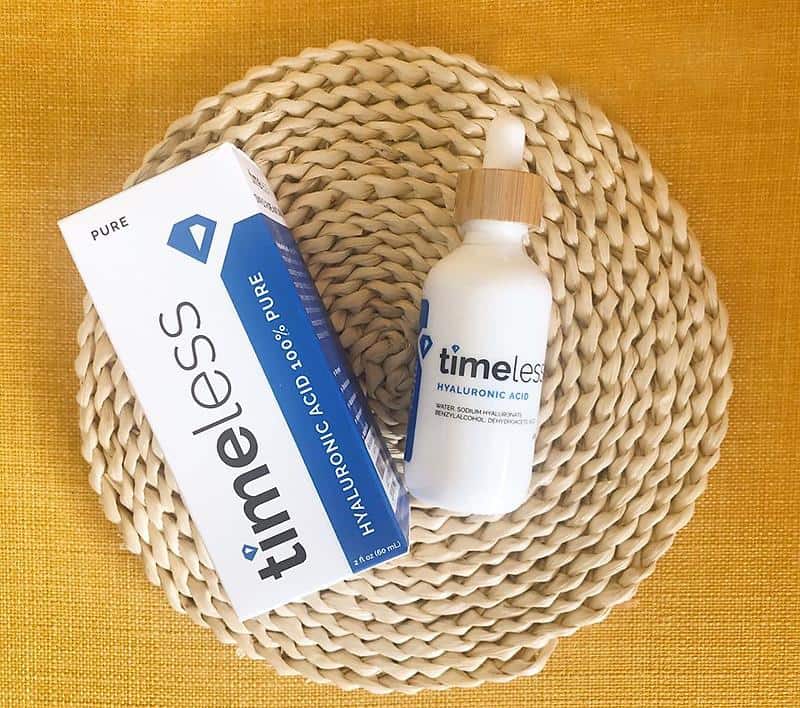 Advantages of serums:
Good moisturizing, smooth and shiny skin thanks to the following ingredients:

100% pure Sodium Hyaluronate provides the skin with necessary moisture, keeps skin cells plump, anti-oxidant and supports wrinkles.

Benzyl alcohol - dry alcohol of natural origin: has the ability to soothe the skin, reduce irritation.

Serum liquid, fragrance-free, fragrance-free: safe for the skin.

The texture is quickly absorbed, not "heavy" on the skin or sticky.
Cons: not suitable for people allergic to Benzyl Alcohol.
6
Caudalie Vinosource SOS Thirst Quenching Serum
In Vietnam, the company Caudalie cosmetics (from France) is no stranger to skincare believers. Their products are highly benign, so they are suitable for sensitive skin. And Caudalie Vinosource SOS Thirst Quenching Serum is no exception. This serum is used with the desire to have smooth, supple skin.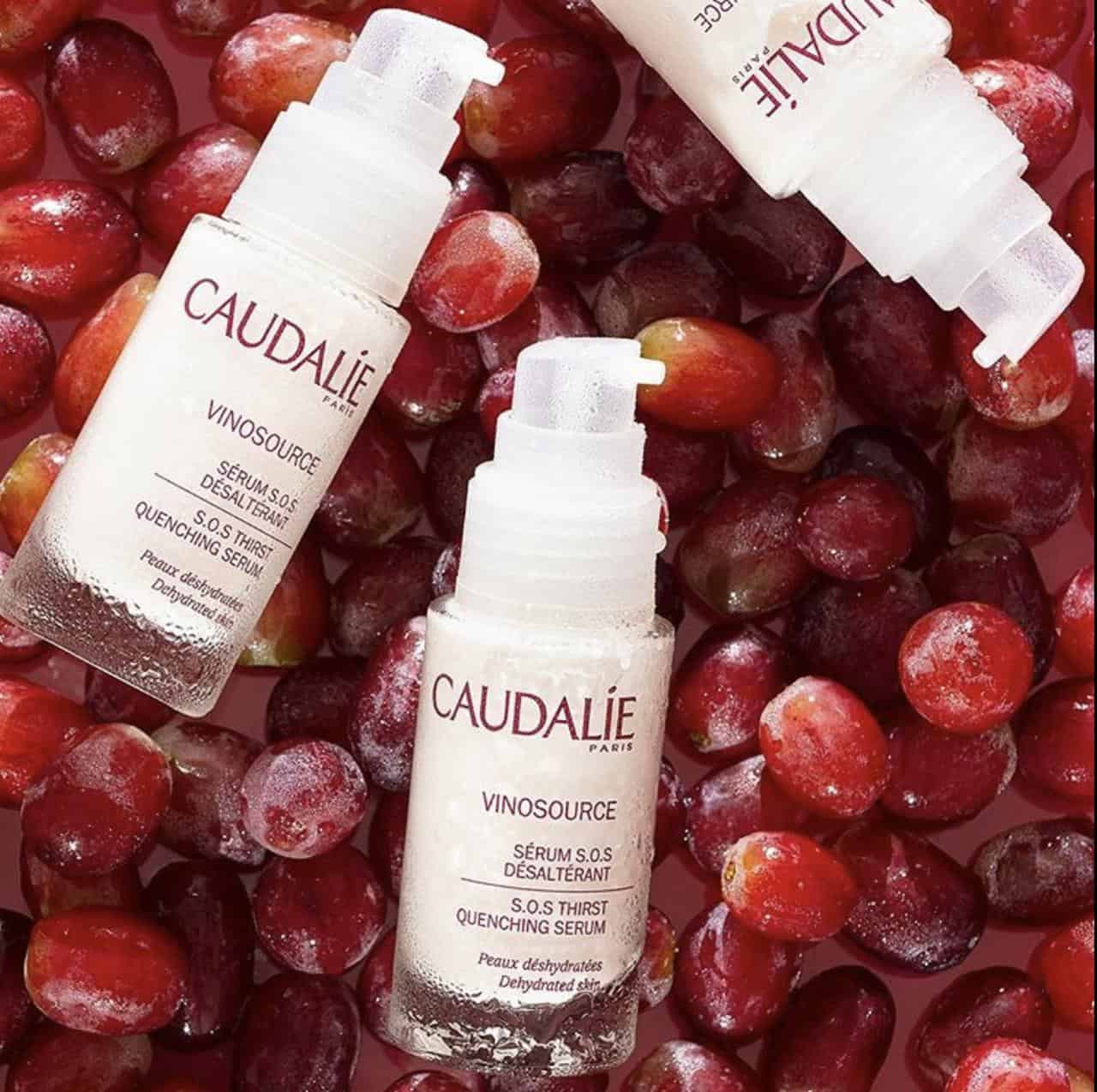 Advantage:
Contains organic grape juice that effectively moisturizes and retains water on the skin. It also reduces skin sensitivity by up to 61%.

Contains Hyaluronic Acid: holds up to 1000 times its molecular weight in water to keep skin moist and anti-aging.

Polyphenol supplement: anti-oxidant.

Light, pleasant grape flavor.

The liquid texture absorbs quickly into the skin.
Cons: liquid form should be quite wasteful.
7
The Ordinary Hyaluronic Acid 2% +B5
The shiny skin care serum that is "storming" on social networks is almost The Ordinary Hyaluronic Acid 2% +B5 (from Canada). This is considered the ideal solution for skin that is dry, lacks water or needs to recover after needle roller, acne treatment.
Advantage:
Intensively moisturizes and restores skin thanks to ingredients:

Hyaluronic Acid 2% has a high ability to hydrate, hydrate and maintain skin moisture all day long.

Vitamin B5 reduces irritation, accelerates the regeneration of epidermal cells.

Simple ingredients, safe for even weak skin.

Odourless.

Moderate price.
Cons: too much application can cause clumping on the skin.
8
Laneige Water Bank Essence Ex
Skin care serum stretch ball Laneige Water Bank Essence Ex (Korea) is highly appreciated by the beauty community for its ability to overcome dry skin, maintain 24-hour hydrated skin, protect skin...
Let's take a look at the ingredients that make up the use of the product:
Limnanthes Alba Seed Oil (grass seed oil): enhances moisture, reduces skin irritation.

Quinoa Seed Extract: Exfoliates dead skin, improves rough skin.

Tillandsia Usneoides Extract: keeps the skin hydrated and supple.

Using Laneige Water Bank Essence Ex, your skin is not only smooth, smooth, full of vitality but also effectively anti-aging.
Cons: Contains fragrance.
The above are the share of Miss Tram - Natural Beauty Center about 8 types The best serum for glowing skin now. Depending on the characteristics of each product, you should consider to choose the right serum for your skin. Wishing you soon to have shiny, healthy skin as desired.