Famous as a professional and famous cosmetic tattooing facility in Saigon, Phi Beauty is considered the "gut" address of many women who need to renovate the beauty of their lips. This is also known as a training facility that produces hundreds of highly skilled technicians every year.
So is Phi Beauty's service really quality? What are the policies and quotations? Check out the detailed reviews below for an accurate assessment.
About Phi Beauty HCM
Phi Beauty HCM is known as a cosmetic tattooing institute founded by Master Phi Nguyen. This is one of the prestigious Masters in the cosmetology industry, with a lot of experience and experience with the industry.
With constant efforts along with striving to rise, applying science and technology as well as constantly updating new beauty services, Phi Beauty is currently one of the top names in the field of Tattooing. Beauty.
Customers coming to Phi Beauty are not only cared for and beautified by a team of professional and experienced technicians, but also receive preferential services at extremely attractive prices.
The plus point of Phi Beauty is a variety of cosmetic tattooing technologies for both men and women. Whether men or women, they can still come to Phi Beauty to refurbish their beauty to love life and be more confident.
Featured Services at Phi Beauty HCM
1. Sculpting Hairstrokes
Phi Beauty is a place that is quite famous for hairstrokes with affordable prices. The Hairstroke method at Phi Beauty is performed by experienced technicians, practicing on many different faces, so it is easy to give you a natural, beautiful and suitable eyebrow.
2. Phibrows eyebrow sculpture Male - Female
Phibrows eyebrow sculpture helps you create natural, soft and realistic eyebrows like real hair. This service at Phi Beauty is performed in 30-60 minutes, does not affect the skin, does not cause pain or discomfort.
Choosing Phibrows sculpture at Phi Beauty will have a clear process:
Eyebrow consultation tailored to each individual.
Choose eyebrow shape and color.
Shaping eyebrows.
Hygiene, sterilization and anesthesia.
Check the brow area.
3. Spray Ombre . eyebrows
Ombre eyebrow spray is a method of color mixing on many levels, helping the eyebrows to stay natural and extremely eye-catching. Ombre eyebrow spray at Phi Beauty has outstanding advantages such as no pain, no swelling and no need to abstain. The price of the service is also quite affordable compared to the quality.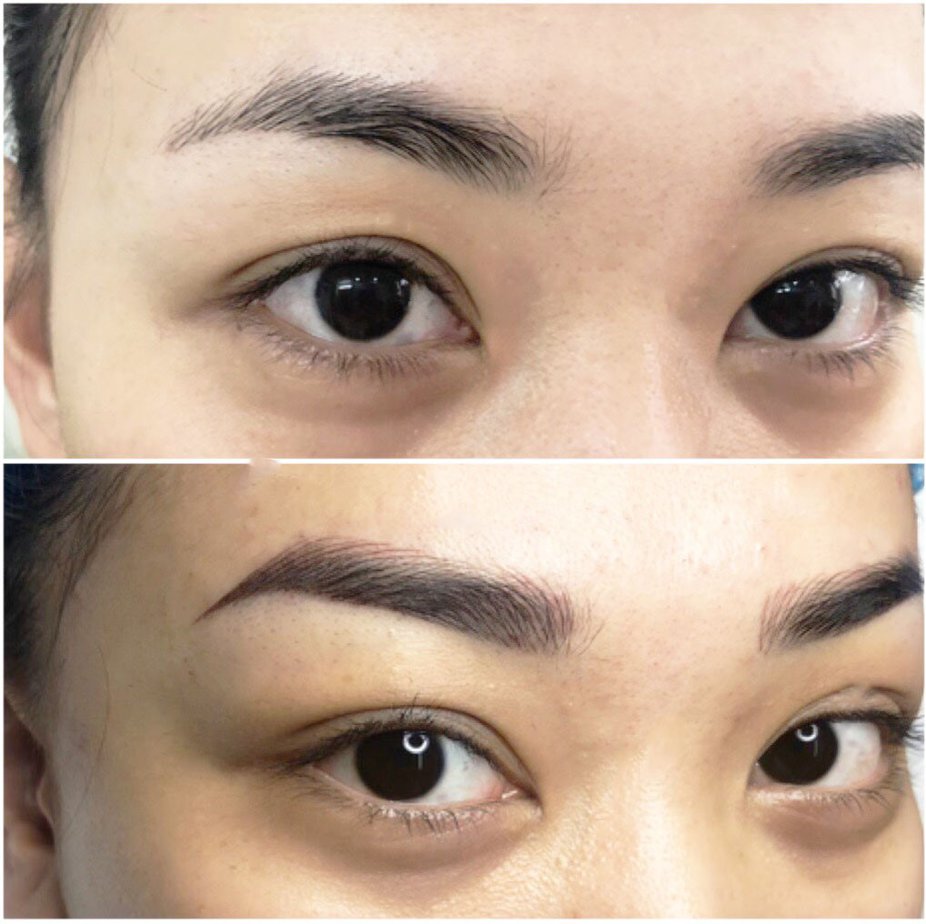 Ombre eyebrow spray service at Phi Beauty is quite diverse such as:
Woven Hairstroke and Ombre yarn.
Spray Ombre powder eyebrow.
Ombre eyebrow spray 3D pencil effect.
4. Liner eyelid spray – Open lenses
Liner eyelid spray - opening lenses at Phi Beauty helps you own a large round eyes, attracting eyes. With a medical standard process, performed by a team of experienced and specialized technicians, you will be more assured of quality.
At Phi Beauty, the service is disinfected and sterilized regularly. Aesthetics use quality inkjet ink, say no to poor quality inks on the market.
5. Erase – Repair damaged, old, colored eyebrows – Laser tattoo removal
Removing - fixing eyebrows and tattoos with many modern, safe, effective and low-cost technologies is one of Phi Beauty's outstanding services. Advantages of the service of removing - fixing eyebrows and tattoos at Phi Beauty:
Leaves no stale ink marks.
Performed by experienced professionals, suitable wavelength tuning.
The cost of deletion is relatively reasonable.
No harm to skin.
No downtime required.
6. Cosmetic lip tattooing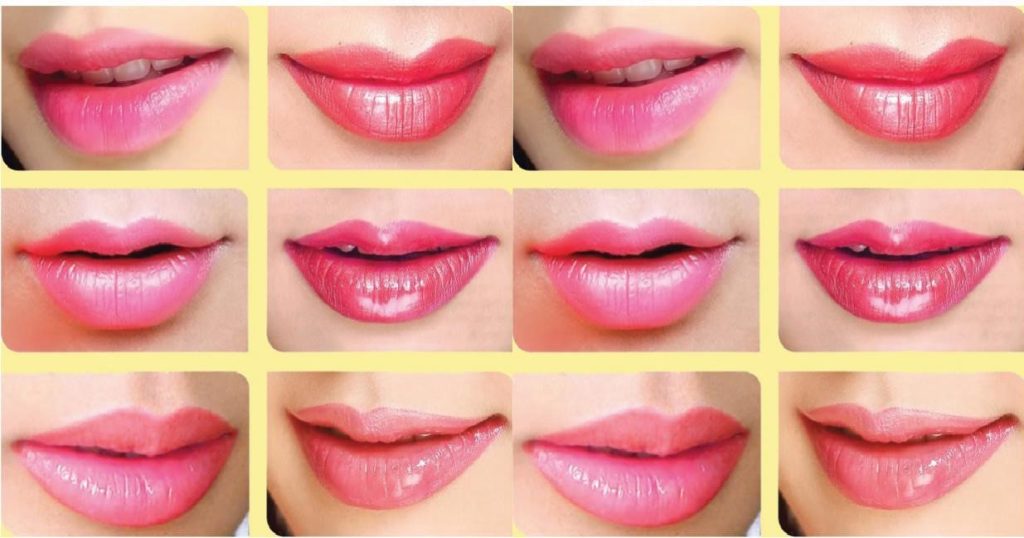 One of the most popular services at Phi Beauty is cosmetic lip tattooing. Using a scientific but flexible process with each customer, cosmetic lip tattooing here helps to color beautiful lips, and provides - collagen supplements to make lips plump.
Lips made at Phi Beauty are committed to being evenly colored, suitable for skin color with safe ink quality and absolute standards.
Quality Services At Phi Beauty HCM
Cosmetic tattooing service at Phi Beauty is popular with many people because of the continuous update of new trends, helping customers own the beauty they want.
The outstanding advantages that customers receive when doing beauty at Phi Beauty:
The team of technicians and masters have high expertise and solid skills.
Customers are directly examined and consulted by experts with specific services for each face.
The training program is regularly updated to improve the skills of technicians.
Wide range of cosmetic tattooing services.
Constantly updating hot cosmetic tattooing methods on the market.
Dedicated and attentive service staff before - during and after the service.
Clear, transparent quotes for each method and need.
System of equipment, advanced facilities, application of modern technology.
The service room is airy, clean and sterile.
The beauty process is clear, step by step international standards.
100% refund if customer is not satisfied.
In particular, the price that Phi Beauty offers for services is extremely competitive along with an attractive warranty policy.
With many outstanding advantages along with good service, Phi Beauty has built herself a rich customer file with positive feedback when doing cosmetic tattooing.
Quote Some Services At Phi Beauty HCM
Depending on the method and type of ink, the service cost at Phi Beauty HCM will have a small difference. However, Phi Beauty is still based on the common standard price of the market and has flexible changes. Customers can refer to the latest price list of beauty services to prepare economically when in need.
Price list for eyebrow tattoo: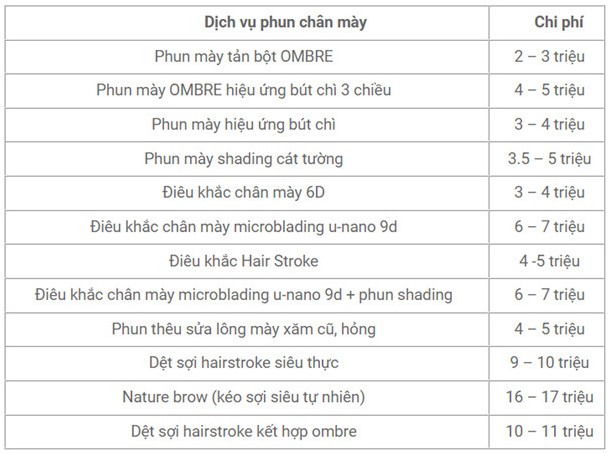 Lip spray price list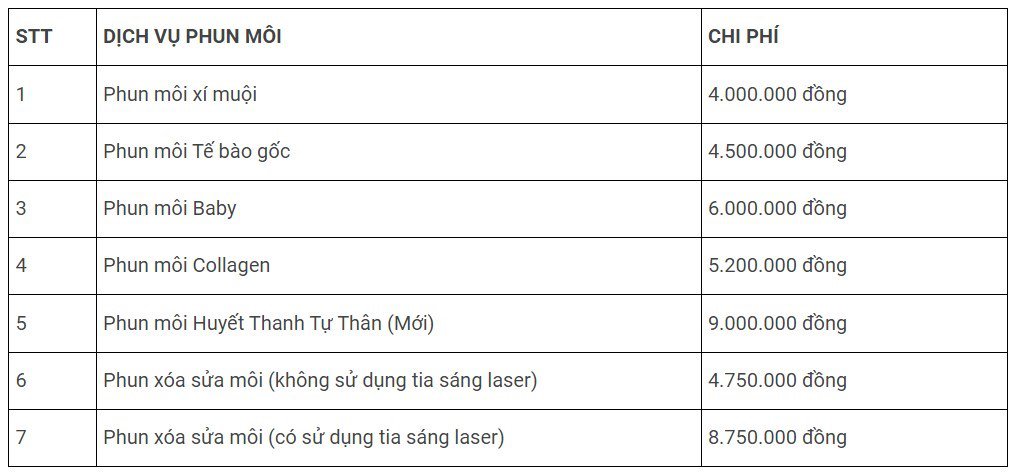 * Phi Beauty commits to a clear quotation after meeting with specific consulting customers and does not incur any costs.
Above is a summary of fair and detailed reviews about beauty services at Phi Beauty. If you want to learn more prestigious beauty addresses in HCM, visit the website Miss Tram and search the category Top Beauty Spas ok
Miss Tram hopes with the article Review beauty services of Phi Beauty HCM: Service, Quality, Quotation? It helps you to have an overview of the service here. Hope you soon find a quality and satisfactory eyebrow tattoo address.