If you are "struggling" with the flood acne If it's hateful, come visit it right away Miss Tram Natural Beauty Center to experience the process for yourself dermatological acne treatment be exclusive!
Not only 1 but there are many different types of acne, divided into severe and mild. Depending on the type of acne, the location of the blood and the physical condition of each person, there is an appropriate acne treatment. So, if you have acne, the "suffering owner" should not self-treat at home, but should go to reputable acne treatment centers to be examined by a specialist and have a suitable treatment plan. At Miss Tram, there is an exclusive dermatological acne treatment process, capable of removing even the most "stubborn" acne, returning your skin's youth.
Acne is inherently obnoxious "uninvited people", but it is not easy to "get rid of" them. Acne makes our skin ugly, painful and inconvenient in life.
Causes of Dermatological Acne
There are different types of acne such as acne bran, blackhead, white heads, papules hidden under the skin, acne, headless acne, ... each type of acne causes certain problems. Often, acne brothers will thrive with the following reasons: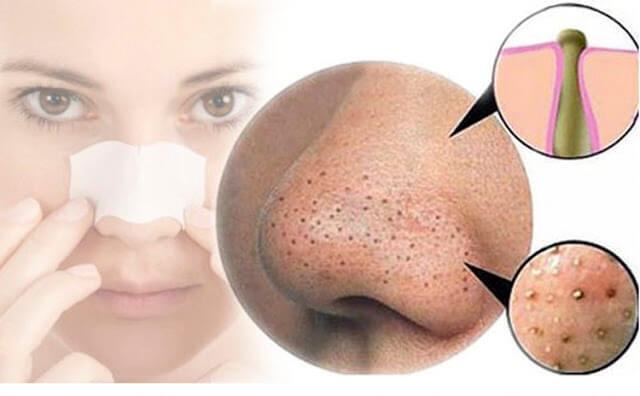 May be due to objective reasons:
Hormonal changes during puberty or menopause

Due to heredity
Or due to subjective factors?
Stress, prolonged stress, lack of sleep

A diet high in sugar, high in fat and hot spicy substances causes body heat

Dirty environment causes bacteria to accumulate on uncleaned skin

Due to change in water source

Skin reacts to cosmetics
When you meet favorable conditions, acne will multiply, develop quickly and wreak havoc on your skin, so you need to have a plan to treat acne early. When skin has acne, many people look to drugs, acne creams and even herbs regardless of whether they are suitable for their skin or not. The result is more acne and skin wear, dermatitis, melasma,… very dangerous.
>>> Related Articles: Serious Mistakes When Treating Acne - 7 mistakes that make acne treatment not go away forever.
If you want to treat acne thoroughly, you should go to an acne treatment center Miss Tram - Natural Beauty Center skin condition assessment and appropriate treatment. Depending on each acne group, Miss Tram has a separate treatment plan.
For mild acne groups such as bran acne, blackheads, whiteheads, sebaceous fibers and endocrine acne, you just need to remove all the acne and have an intensive skin care course to nourish the skin and remove acne completely. .
For severe acne group such as subcutaneous nodules, headless pustules, cystic acne, it is necessary to have a separate treatment method, combining skin care, applying cream and taking medicine to treat it completely.
For very severe acne such as eel vessel acne, you must definitely go to a dermatologist for examination and treatment.
Dermatological acne treatment process at Miss Tram - Natural Beauty Center
Step 1:

Examination and skin examination and consultation

Step 2:

Discharge toxins to unclog pores, help get rid of acne easily.

Step 3:

Get the right acne cores at the right time.

Step 4:

Then shine blue light (blue light) to kill bacteria hidden under the skin.

Step 5:

Apply a special herbal mask to help treat and heal acne areas to the root.
After going through the acne treatment steps, Miss Tram commits to you:
Get rid of acne from the inside 98%

Reduce dark spots 86-92%

Tighten pores 60-75%

Regenerate new skin, brighter and smoother skin

Oil reduction 80-86%

Recovery of concave scars 40-53%

Improve the condition of hair follicles 80-90%

Miss Tram uses natural herbal ingredients, no chemicals, so it is completely safe for your skin and health.
>>> Related Articles: These Requirements When Treating Acne 8 things to do during acne treatment for optimal results.
Why is acne treatment at Miss Tram effective?
Miss Tram - Natural Beauty Center owns a large team of acne treatment specialists, qualified, experienced and dedicated to the profession. These experts will directly examine and give you the right advice, help you treat acne completely and have the right skin care method.
Miss Tram always innovates herself, owns the most modern acne treatment technologies in the world such as Green Laser / Blue Light technology, Oxy Jet technology, Nano Skin Technology, BioLight technology Helps treat acne quickly, treat acne from deep inside and effectively prevent acne. In addition, the advanced CO2 Fractional Laser micro-point activation technology also provides effective post-acne skin recovery, pitted scar recovery, dark spot treatment, and smooth pink and white skin, tightening pores, regeneration. healthy glowing skin.
During the treatment, Miss Tram does not use chemicals at all, but uses completely natural herbs, effectively treating acne and safe for the skin. Here is the method SECRETS, EXCLUSIVE in Miss Tram - Natural Beauty Center which nowhere has been.
>>> Recommended articles: These The best acne treatment today - Consult and choose the right acne treatment method for you.
After the treatment, the annoying and persistent "uninvited guests" will be completely eliminated, leaving you with acne-free skin and confidence. Miss Tram VietNam It also supports you to overcome the sequelae after acne and effective skin care, giving you fresh, smooth skin. With Miss Tram, beautiful skin is not enough, but also healthy from the inside.
See More About News – Beauty Secrets By Miss Tram - Natural Beauty Center:
What is the best method to treat pitted scars?
During Lip Filler Time Can I Spray Lips?