After the age of 30, the body begins to "age" and signs of aging begin to appear more and more. Skin begins to become darker, saggy, less smooth, marks freckles, melasma and wrinkles appear more and more. Aging makes our skin worse, lifeless and makes you less confident when interacting with people. When these signs appear, many people, especially women, find ways to get rid of them. However, not everyone is successful.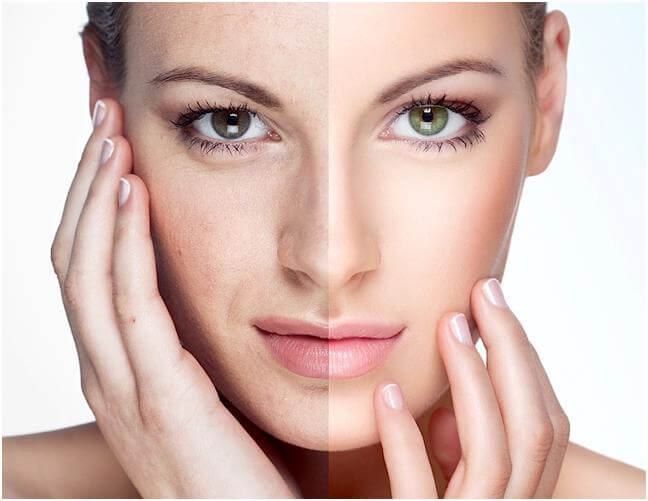 Introducing Safe and Effective Skin Rejuvenation Methods
Actually, after the age of 20 our skin has begun to age, but they appear very little so it is difficult to recognize. After the age of 30, the aging process takes place faster, so the signs of aging also appear quite quickly. The degree of aging of each person is different, some people age quickly, some people age slowly, depending on the following factors:
The female hormone estrogen declines over time

Heredity, disease

Sunlight, polluted environment

Dry, dehydrated skin

Poor skin circulation, accumulation of toxins

Loading too much sugar into the body
When noticing that the skin starts to get worse, the signs of age (melasma, freckles, crow's feet, wrinkles, etc.) appear, many new people panic trying to save their skin, but no Not everyone has the desired effect. (Refer to the secret Skin rejuvenation without surgery highly appreciated by cosmetologists today).
Return the youth to the skin
Many people start to set up a strict skin care routine, from adjusting their diet, taking care of their skin, applying natural masks or using expensive cosmetics, but the results are effective. Not really as good as you think.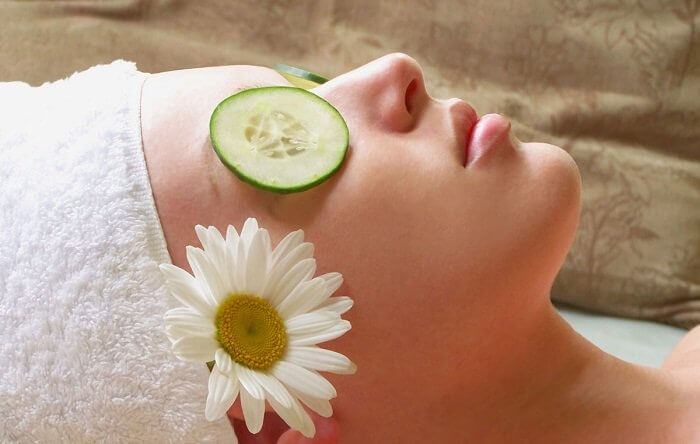 In fact, skin care can only make the skin more beautiful and limit aging, but if you want to rejuvenate the skin, you definitely need to intervene inside the skin. Because as the skin ages, the inner cells of the skin are also weakened, not just the outer surface of the skin.
There are many ways to rejuvenate the skin from deep within, in which the use of HiFu S + technology loved by many people. And Miss Tram - Natural Beauty Center proud to be one of the first centers to provide this technology. HiFu S + is the most advanced skin rejuvenation technology currently rejuvenated by the method of skin tightening, wrinkle removal and muscle lifting according to the Hifu principle. This Korean technology has been certified by the US FDA as equivalent to other skin tightening surgery methods.
HiFu S + does not need surgery, does not cause pain and does not take time to recover, so it is very popular. The principle of operation of this technology is to use ultrasonic waves to penetrate the skin surface to a depth of 3.0mm - the most productive area. collagen and elastin.
Ultrasound also penetrates the surface of the skin at a depth of 4.5mm, which is where the fascia layers are located. As a result, collagen is produced and the aging muscle layer under the skin is thoroughly stimulated, the skin becomes elastic, smooth and youthful. More specifically, HiFu S + also helps to lift face muscles and slim neck skin, creating a youthful Vline face.
These ultrasound energy focuses on one point, focusing impact on different points on the skin epidermis to promote the formation of collagen - an important component of the skin, making the skin more smooth and healthy. , effectively remove wrinkles. This is a fairly new technology, and in Vietnam today, very few units are capable of providing this technology. (Learn the method skin rejuvenation with collagen most effective today).
Don't "misuse" your skin
Don't wait until the skin "shows" to find ways to take care of it, it's too late. Taking care of the skin should be done early to prevent the formation of "time traces" on the skin. You should get in the habit of limiting sugar and toxic foods. Instead, eat lots of green vegetables and fruits, drink lots of water and always keep yourself mentally healthy. The skin also needs to be supplied with energy, so regularly provide nutrients to the skin, maximum protection from the sun and keep the skin clean.
If your skin shows signs of aging, go to the centers Miss Tram - Natural Beauty Center for skin examination and appropriate treatment to help rejuvenate the skin effectively. We are Professional - prestigious - safe skin care center, so you can be assured of the quality of service. Coming to Miss Tram believes that you will quickly own beautiful, healthy skin, full of vitality so that your youth will remain with you forever. (Recipe instructions) Natural skin rejuvenation mask safe, effective and trusted by many people).
See More About News – Beauty Secrets By Miss Tram - Natural Beauty Center:
The Method of Treating Pimples With Microdermabrasion
Is it okay to spray eyebrows while pregnant?