Did you know, the presence of hairs is a natural physiological phenomenon when going through puberty? However, for women, this is an "annoy" because the thick, hard black hairs will lose the aesthetics and make the skin dull. Therefore, women often use the home hair removal method to get rid of those ugly hairs.
To choose the most suitable hair removal method for each skin area on the body, do not ignore the following article of Miss Tram - Natural Beauty Center ok
Choose the Best Hair Removal Method For Each Body Area
1. Mustache area
The facial skin is always the most sensitive on the body, so facial hair removal should be done carefully and using appropriate hair removal methods so as not to affect the skin.
There are many ways to remove stubborn mustache fibers, each method has different advantages and disadvantages and is suitable for each different location.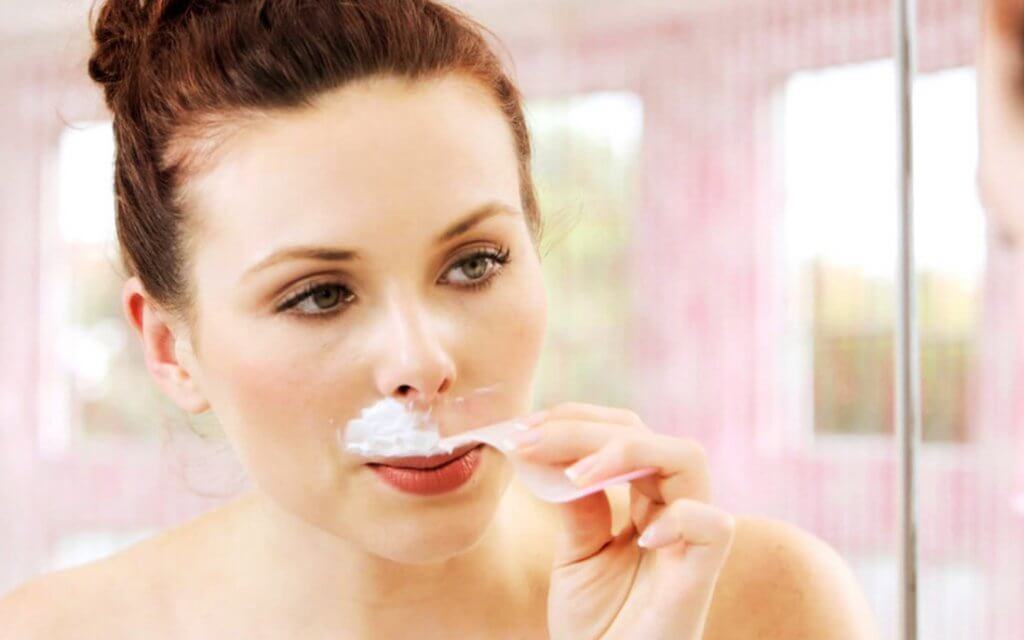 However, Miss Tram recommends you should not Use razor and hot wax for hair removal by:
Use a razor:

S

Using a razor is the most convenient method, but it makes new hair grow faster, darker and denser. Not only that, this method can also cause the facial skin to be scratched and cause damage to the skin Pores are getting bigger ra.
Use hot wax:

Using hot wax is often risky. When the temperature is not controlled, it will cause the skin to burn, especially with thin, sensitive skin.
Hair removal methods that can be used with the mustache area:
Use natural ingredients

: Natural hair removal recipes such as fresh lemon + honey, tomato, turmeric + lemon juice, green bean powder + yogurt, ... all have safe and effective hair removal effects if persistently used Castle.

Use cold wax: KY

Different from hot wax, the method of cold wax hair removal with patches will quickly remove stubborn mustache hairs, helping the skin to be clean and long to regrow. However, it is necessary to use strictly according to the manufacturer's instructions to bring the best effect and not cause much pain.

Thanks to Laser technology:

In cases where the hair is too dark, dense and grows long; or using home hair removal methods are not effective, you should resort to laser hair removal technology for complete hair removal. This is the most effective method of hair removal if you choose a reputable cosmetic facility.
>>> Related Articles: These Note when using hair wax for the best effect
2. Armpit area
Armpit hair is a hair area that women are often interested in because this is the part that greatly affects the way they wear clothes. This skin area, although not too sensitive, is prone to darkening if not properly waxed.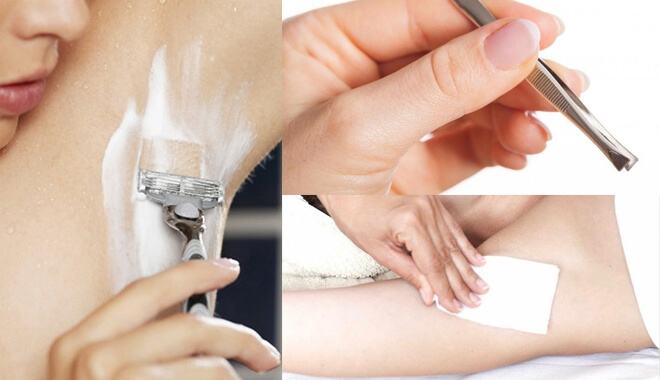 In particular, you should not Use the following hair removal methods:
Armpit hair removal:

P

This method is not only painful but also causes the skin under the arms to be rough, dark and can cause dermatitis, acne and bad odors if the hair follicles are damaged. Not only that, the hairs that grow later will be stiff, black and thicker.

Hair removal with razor

: Like the method of armpit hair removal, razor hair removal also makes the skin under the arms dark and rough because shaving will stimulate the following layers of hair to grow very quickly, thicker and blacker. This makes you have to perform regular shaving and hair removal is increasingly ineffective.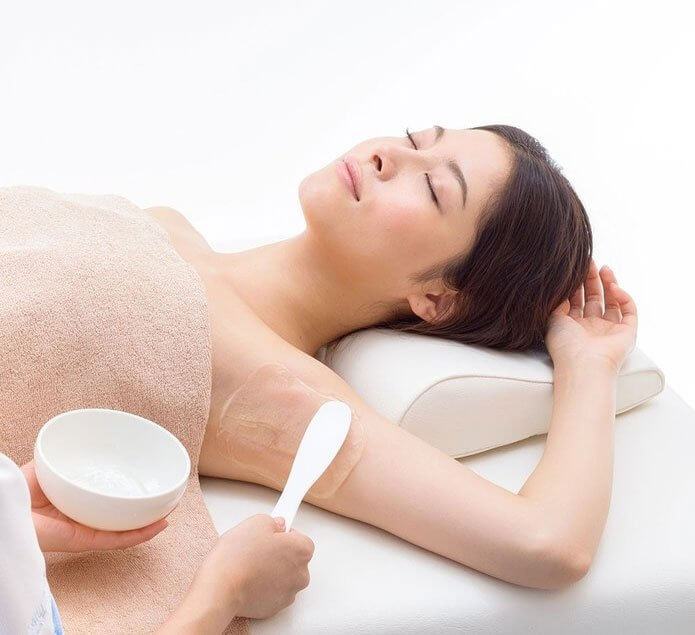 So, with the skin under the arms, Miss Tram recommends using the following methods:
Waxing hair removal

: You can make your own wax using lemon, sugar and honey or buy wax products in the market. This method lasts for about 2-3 weeks and can be easily done at home. Or if you want to wax quickly and professionally, you can go to reputable beauty spas.

Hair removal with natural methods

: You can use hair removal mixtures such as egg + lemon, turmeric + yogurt, tomato for hair removal at home. This method has the advantage of both hair removal and skin whitening, making the skin under the armpits whiter and smoother. However, it is only suitable for those of you who have a small amount of armpit hair, soft and need to be persistent for a long time.

Laser hair removal: Laser hair removal is always the safest, most effective and most thorough method of hair removal. If you are powerless with home hair removal methods or want to remove hair quickly, this method is the perfect choice

best for you.
>>> Related Articles: Top 4 how to remove armpit hair at home safe and effective
3. Hair on hands and feet
The skin on the limbs is the healthiest and least sensitive skin area, so hair removal in these areas is also easy to do and there are many options. However, Miss Tram also recommends that you do not perform hair removal with a razor. Because this method will stimulate hair to grow back faster, denser, black and longer. Not only that, the improper use of the razor also leaves many serious consequences for the skin such as skin abrasions and inflammation of the pores.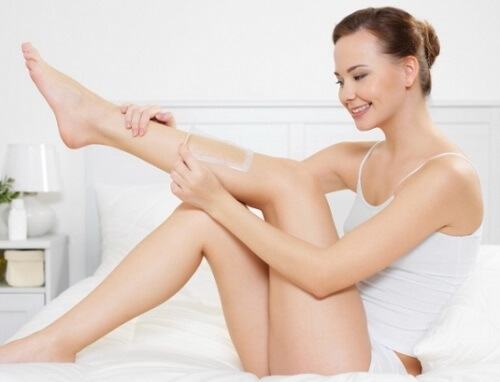 The most suitable and effective methods of hand and foot hair removal:
Use hair removal cream:

T

Although it is easy to irritate the skin, but with less sensitive skin such as hands and feet, using a hair removal cream is an ideal choice because the effect lasts from 1-2 weeks and the implementation is simple and quick. Just apply - wait - wipe clean to clean the hair area.

Waxing hair removal:

Waxing will be a bit painful because the hair on the limbs is quite a lot and thicker than the armpit or mustache area. However, the effect is very high and lasts for a long time (from 2-4 weeks), so this is also an ideal choice for you. But in cases where the hair on your arms and legs is too thick, you should not use this method because it will be very painful and will not be able to completely remove hair.

Laser hair removal:

If the hair on your arms and legs is too thick or you want a quick, safe and painless hair removal, this is the best choice.
>>> Related Articles: Safe and Effective Hair Removal Method – Permanent, safe and prestigious hair removal service with high technology at Miss Tram.
4. Bikini area
The skin of the bikini area is quite sensitive, easily irritated, but has strong, thick and dense hair follicles. Most women use razors to clean this area of ​​hair. However, this method will cause the hairs to grow back faster, thicker and harder, making the bikini area very uncomfortable. In particular, the use of a razor can also scratch the skin, creating conditions for bacteria to enter - causing an infection in the private area.
So, the most suitable, safe and effective hair removal method for this skin area is:
Waxing hair removal

: If you make sure your bikini area is healthy enough, free of skin problems and especially you are brave enough to do waxing yourself at home, you can perform hair removal with this method. Otherwise, you should go to the beauty spa to get waxed professionally and minimize the pain.

Laser hair removal:

Đ

This is probably the most optimal method of hair removal for all skin areas because of its very high efficiency, fast, safe and effective process without causing any pain or damage to the skin. One thing to note, you need to choose a reputable address for hair removal in the safest and most effective way.
>>> Related Articles: Learn Professional skin care treatment course khóa at Miss Tram.
The above are the share of Miss Tram - Natural Beauty Center about the most suitable and effective hair removal methods for each body hair area. Each method has its own advantages and disadvantages, so you should consider and choose which method is best for you. Hope this article will be useful to you. Wish you always perform the most effective and safe hair removal!
See More About News – Beauty Secrets By Miss Tram - Natural Beauty Center:
The Secret To Choosing The Best Lip Spray Color For You
Top 09 Reasons Why Acne Treatment Failed