"Big pores"This is a situation that causes many troubles for many women from the past to the present. So how to fix this situation? In the following article, Miss Tram - Natural Beauty Center will guide you how to shrink pores at home Effective without spending too much time and money!
Do you know what the main cause of large pores is?
Due to heredity: this is the inevitable trigger. When our parents' skin has large pores, the risk of us getting this condition is obvious.
Due to age: Turning 30 years old, quantity collagen began to decline without stopping, the ability to regenerate, produce eslatin, natural collagen significantly decreased and pores began to loosen, gradually larger.
Due to acne: When you have acne, especially cystic acne, blackheads, long-term acne, but squeezing acne blunderingly, causing pores to be damaged, severe inflammation from which it expands like pits appear on facial skin.
Due to the nature of the skin: especially oily and sensitive skin. Sebaceous glands often have to open to secrete oil, making most oily skin have large pores. Besides, sensitive skin because it is easy to irritate acne, inflammation, causing pores to be affected, so it will be larger than usual.
Cosmetic abuseMakeup is a way to help you cover up the defects of the face, but it is also a double-edged sword if we abuse too much and do not remove makeup thoroughly, it will seriously affect the skin. When the pores are clogged due to long-lasting lipstick that is not cleaned thoroughly, they will be easier to expand and cause acne and inflammation.
Due to frequent exposure to direct sunlightUV rays, if exposed for a long time, not only cause darkening and dull skin, but also reduce the amount of collagen and thereby the size of pores becomes larger and larger.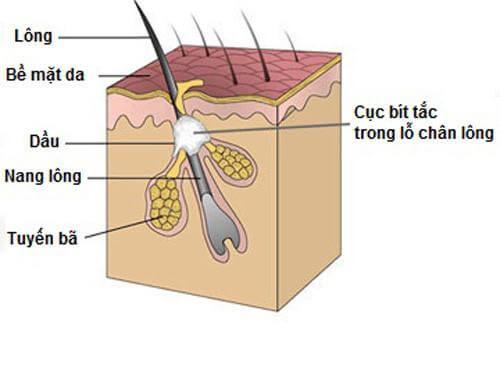 >>> Related Articles: What Type of Clay Mask Should I Use for Oily Acne Skin? - 3 clay mask recipes specifically for acne-prone skin.
What can you do to fix large pores?
1. Use sunscreen every day
Daily skin care to avoid collagen destruction by applying sunscreen when going out to limit skin exposure to harmful UV rays.
2. Change to a reasonable diet
If your skin is oily after just 1 hour from morning skincare, your skin may be producing too much sebum. Therefore, it is recommended that you cut down on some foods such as sugar, bread, rice, sweets, etc. to limit the secretion of more sebum, clogged pores and causing acne. At the same time, in daily meals should add more garlic, ginger, cloves and eat more green vegetables to help the skin have more elasticity, effectively fight skin aging.
In addition, you should drink a lot of fruit juice to purify the body. In particular, you should drink green tea, because green tea contains polyphenols that reduce sebum secretion and reduce inflammation and swelling quickly.
+ Note: Is It Good To Tighten Pores With Needle Roller
3. Clean your face regularly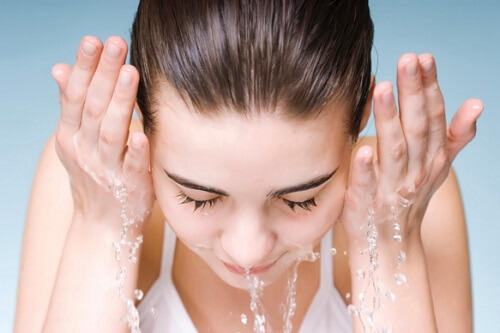 You should note that oily, oily skin is difficult to take care of, so you should limit the use of cleansers that contain a lot of foam, and have a high pH because they can destroy the skin's protective layer, making the skin produce more sebum than. It is best to use a cleanser with a pH less than 5.5. And instead of just washing your face twice a day in the morning and at night before going to bed, you should wash your face more often, especially between 2 noon and 12 pm. Because during this time, your skin will produce the most sebum.
*** Also take good care of these tips:
Limit makeup, apply a thin layer and only wear makeup when absolutely necessary because your skin needs rest too.

Do not arbitrarily squeeze acne because it will easily leave bruises on the skin and cause serious skin damage.

Rolling with ice, steaming, applying lemon and egg masks is the way to help tighten pores pretty good.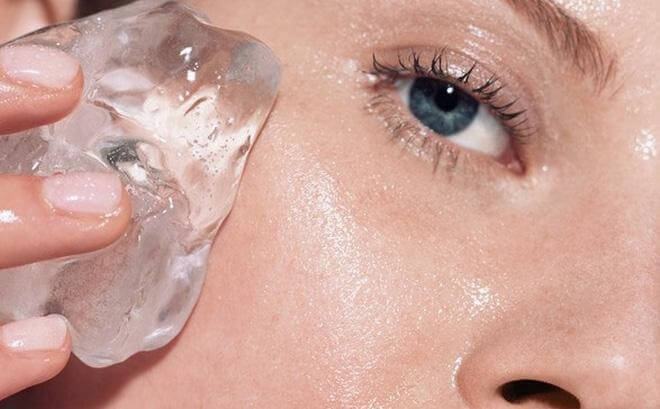 >>> Recommended articles: How to Tighten Pores in 1 Week - 4 ways to tighten pores quickly and effectively at home.
These are very simple skin care secrets when you have large pores to help you improve and tighten pores at home. Don't wait until your skin is incurable to start treatment, it's too late. From today, promise Miss Tram - Natural Beauty Center Start doing it now! Good luck!
See More About News – Beauty Secrets By Miss Tram - Natural Beauty Center:
Red Bean Red Bean Treatment Mask How to Prepare
Top Best Face Masks For Oily Skin
Steps To Take Care Of Uneven Skin Color At Night Before Sleeping