Does anyone understand the pain of BACK BACK, never dare to wear open back clothes, everywhere is tight, the feeling of itching is very uncomfortable…. makes you worrisome. To overcome the "dark age" to the "golden light", what should we do? Don't worry, there's the PHI KIM process right away, which is considered the quintessence of back acne, will treat all these hateful acne babies!
[Q&A] Effective Ways to Remove Back Acne?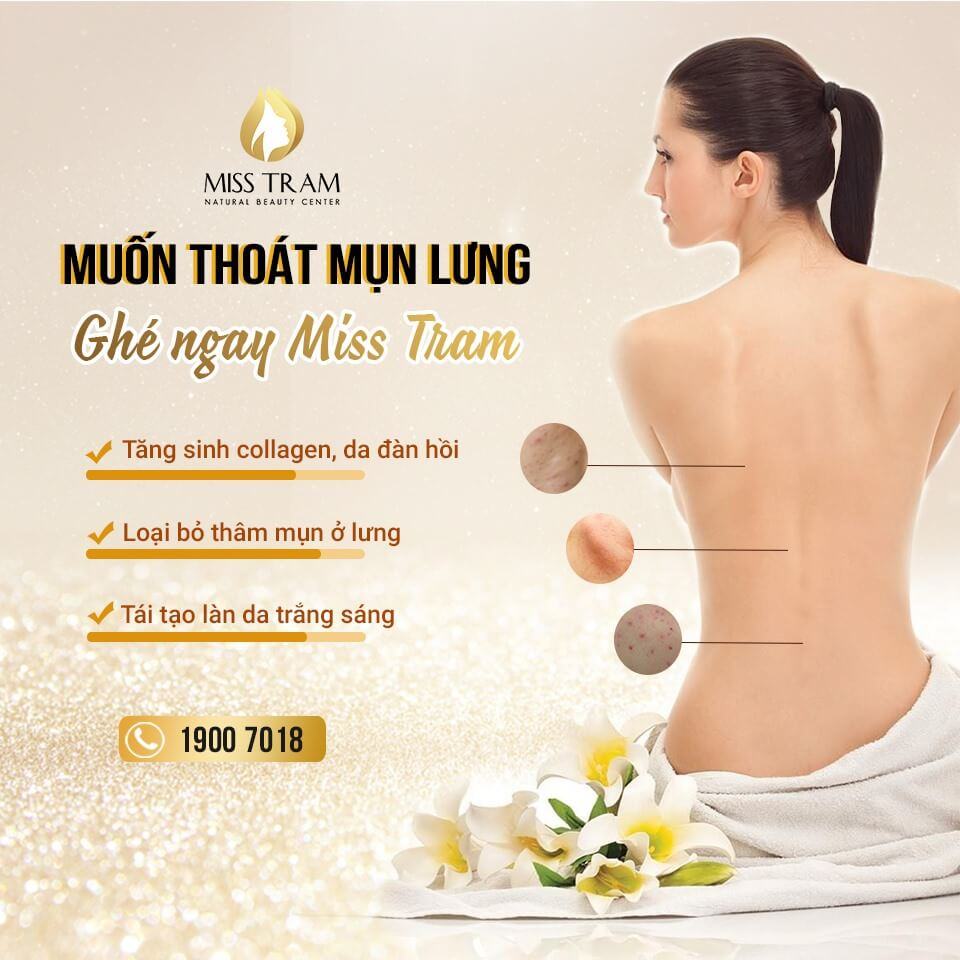 The procedure uses a needle to act on the skin, creating a fake wound to stimulate the wound healing mechanism, helping the skin recover well.
Uses:
Increase collagen production to help skin elasticity, firmness, remove dark spots on the back.
- Tighten pores, regenerate cells and wrinkles on the skin.
- Create conditions for special treatment products to be absorbed quickly.
- No swelling, no downtime.
- Does not leave dark spots or scars on the skin.
>>> Related Articles: Share tips get rid of back acne at home effective, simple you definitely have to know.
The reason that you should choose Non-metallic back acne treatment at Miss Tram:
- Phi Kim Therapy performed by qualified technicians.
– Customers are consulted, examined and carefully examined their skin before entering the course.
– In particular, the combination EXCLUSIVE RENEWAL SERUM Helps penetrate deep into each acne to help treat the root of sebum - the cause of acne.
– After the end of the course, the KTV will guide you on how to care for and care for your skin at home to ensure effectiveness
The Phi Kim process is one of the "Queens" of effective back acne treatment, giving you a bare back, smooth and confident in any outfit.