|Q&A| Does Eyebrow Sculpting Tattoos Affect the Milky Way?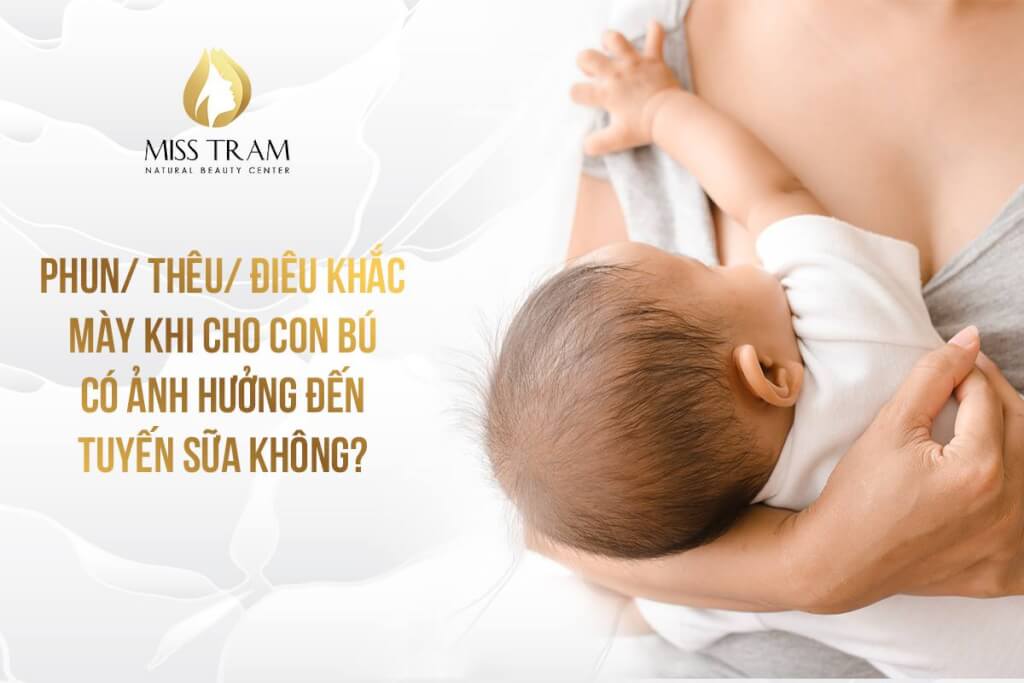 Recently, Miss Tram VietNam received a lot of questions related to the topic of beautifying eyebrows for women before - during and after giving birth. So MissTram decided to sum it up to discuss with everyone.
Miss Tram found that most mothers after giving birth were confused about going to do eyebrows because they were worried that the ink would soak into the body and could affect milk quality or clogged milk glands.
However, based on the assessment of leading cosmetologists, the process of Spraying / Embroidery / Sculpting eyebrows does not affect the milk glands because:
– The milk gland is located in the breast, while the eyebrow spray/embroidery/sculpture only affects your eyebrow area.
Tattoo ink does not penetrate deep into the body, but only affects the epidermis of the skin, does not invade deeply on the mother's body, so it is difficult to affect the milk glands.
Moreover, before performing, depending on the health status of each customer, the specialist will give specific advice to ensure safety and effectiveness after beauty treatment.
Although using this beauty method while breastfeeding does not affect the mother and baby, Miss Tram also advises women to wait for a period of 3-6 months after giving birth so that the body and health are really stable. , fully recovered and then decided to beautify.
Then you can contact Miss Tram VietNam now for advice and selection of eyebrow beautifying method that is right for you Please! (Refer to the secret Preventing skin aging for women after giving birth most effective, safe and widely applied today).
May you always be beautiful and healthy!
Don't hesitate to #Comment/ Inbox or call #HOTEL 1900 7018 for advice on all your questions about the service.
With Miss Tram - Natural Beauty Center Some Questions Answered Other:
Acne Treatment Is Finished Or Will It Grow Again
What's the difference between Open Eyelid Spray and Normal Eyelid Spray?