The Most Beautiful, Prestigious, Safest Lip Spray Beauty Salon in Ho Chi Minh City
Where is European Technology Lip Spray Safe?
There are many women who think that lipstick is the most optimal solution to make your lips more fresh and cover the inherent defects. But you don't know, most lipsticks contain lead, the use of poor quality lipstick can cause this condition dark lips, cracked,..
The question is, is there any other solution to help lips become more plump and full of life every day? Born based on this practical need, European technology lip spray method is considered to meet most of the criteria for safe beauty and is not harmful to health.
The Safest European Technology Lip Spray Address In Ho Chi Minh City
What is European technology lip spray?
European technology lip spray is a tattooing method that uses a micro-needle tip, a fast needle movement speed to bring colorants into the epidermis of the lips. This is one of the technologies successfully transferred by Miss Tram - Natural Beauty Center, receiving the love of a large number of customers across the country.
Coming to Miss Tram - Natural Beauty Center, you will experience the professional lip spray process, performed by knowledgeable and skilled experts. From there, we easily own plump lips, harmonious and natural colors right after lip spray. (Learn about lip spray method is right for you most commonly used by many experts today).
This is one of the most popular beauty treatments among women today. European lip spray skillfully combines modern lip spray techniques with Organic herbal ink imported from Europe, creating natural, fresh beauty for women's lips.
If the previous lip tattooing methods often felt very painful and after finishing the lips were swollen, unable to eat and drink for a long time, affecting work and health a lot, then This European technology lip spray technique is completely no pain, no swelling.
This has erased the worries of the sisters before deciding to beautify their lips. Miss Tram - Natural Beauty Center confidently sprayed a lot of lips for customers and received satisfaction because of the above advantages.
Why should you choose European technology lip spray at Miss Tram - Natural Beauty Center?
Miss Tram - Natural Beauty Center received favor from customers when it was in the list of the most beautiful and safe lip cosmetic facilities. We are chosen more and more, by the talent of the people who have been doing the job for over 10 years.
The following 6 reasons will help you decide right away whether to choose this place to do it European technology lip spray no.
FREE CONSULTATION
Miss Tram - Natural Beauty Center always advises on the current lip condition, suggests suitable lip colors for customers before spraying lips and shares secrets to help customers be most comfortable during the implementation as well as completely. No swelling pain after doing.
2. IMPLEMENTATION EXPERT
When you come to Miss Tram - Natural Beauty Center, you will be directly performed by professionals with many years of experience in the profession. Therefore, you can be completely assured of the quality and safety during the lip spray process.
3. HERBAL INK
Miss Tram only uses herbal ink imported from the US, Germany, Korea, etc., absolutely does not contain lead or toxic chemicals, ensuring 100% safety for health, beautiful standard ink color, durable color.
4. NO Swollen AND NO PAIN
Because the micro-touch technique only glides on the surface of the lips and is combined with anesthesia before spraying, you absolutely feel pain or swelling. You can eat normally and return to work immediately after spraying.
5. NATURAL BEAUTY
After spraying, you will have naturally beautiful, plump lips. Especially even without makeup, lips will always be fresh and brighten your face many times.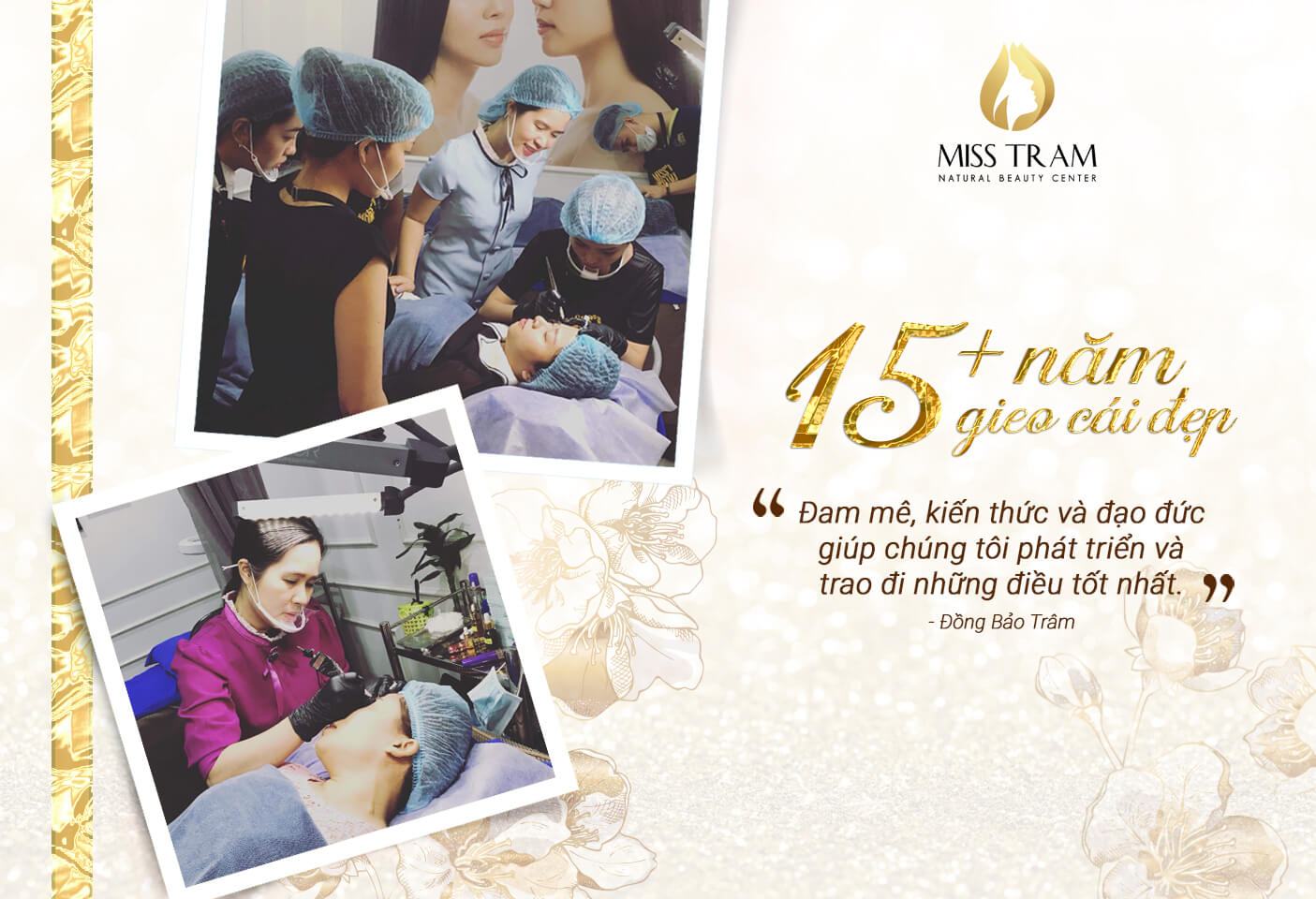 6. FREE MINING
You will get free miles for 12 months from the date of service.
Come with Miss Tram - Natural Beauty Center and experience advanced beauty technologies from Europe. Miss Tram will support you to get closer to the expected beauty, natural beauty and harmony.
Any Questions Click Get Information Contact MissTram Spa
See More About News – Beauty Secrets By Miss Tram - Natural Beauty Center:
Where is the best place to spray collagen lips?
Spray lips with tissue water and unpredictable consequences
Review Top Skin Care Products