|Q&A|

What's the difference between Open Eyelid Spray and Normal Eyelid Spray?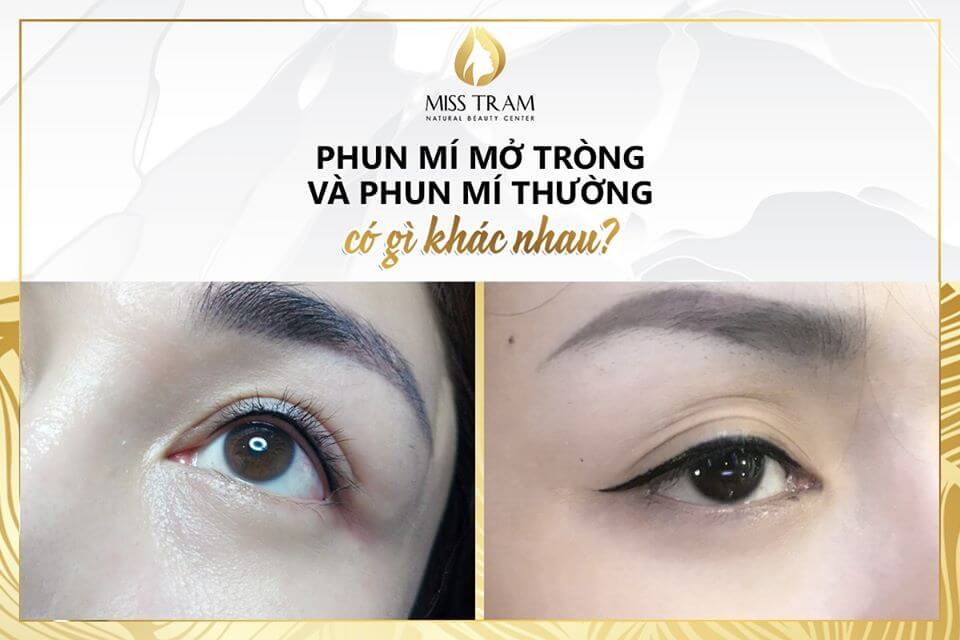 "The eyes are the windows to the soul" – That is a concept that all of us know by heart, especially women. Therefore, the eyes are always put in the most special "care mode".
Beautiful eyes often have a large and round shape, clear upper eyelids and faint lower eyelids, so to meet these conditions, eyelid spray is an option not to be missed.
So what's the difference between WHITE OPTIONS and NORMAL EYES?
Spray eyelids open:
- The spray line from the middle to the middle of the white vein (covering the white vein) to the end of the eye closed (closed the corner)
Use the micro-embroidery spray pen tip with a microscopic size of only 0.2mm to manipulate the eyelid contour to create more meticulous, accurate and natural results.
Normal eyelid spray:
– You will get the lower and upper eyelid contours to make the standard, then the experts will draw a fine line on the lash line to mark again and then use the tattoo machine to move along this drawn line.
Although both are beauty methods to help you own a rounder, sharper and deeper eyes. However, open eyelid spray is still appreciated by experts because of the technical difficulty to create slender eyelid contours, close to the base of the eyelashes. Tahm see more articles How long does it take to spray eyelids? Learn more about eyelash extensions.
If you want to learn more deeply and in detail about both of these beauty treatments, please contact our experts right away. Miss Tram - Natural Beauty Center Free consultation.
-------
Don't hesitate or call HOTLINE 1900 7018 for advice on all your questions about the service.
With Miss Tram - Natural Beauty Center Some Questions Answered Other:
How To Take Care Of Your Skin After Removing Tattoo The Right Way
The Secret To Taking Care Of Eyelashes After Eyelashes Correctly