What Is Upper Eyelid Spray? Spraying Upper Eyelids Correctly Safely
Is it Painful to Do the Upper Eyelid Spray Method?
Is it Painful to Do the Upper Eyelid Spray Method?
Many girls really want to spray their eyelids to have big, clear and impressive eyes, but because they are afraid of pain, they don't dare to do it. So is it really painful to spray the upper eyelid, is it uncomfortable or has any serious effects? Some shares below of Miss Tram - Natural Beauty Center will help you answer this question.
>>> Answering many of your questions: Is eyelid injection older??
1. How is eyelid injection done?
In the past, when girls wanted their eyes to become sharper, more soulful and attractive, girls often used eyeliner to line their upper or lower eyelids. This method is effective, but it is quite time consuming and requires the performer to be a bit skillful, otherwise we will create unsightly smudged ink lines. If you do not have much time for makeup or are not confident in your skills, you can completely rely on the support of cosmetic technologies.
Currently, quite a few girls have come to the method of spraying eyelids to make their eyes sparkle more impressive. Eyelid spray is a way to use an embroidery sprayer with a micro-needle tip, carefully go each small stroke on the eyelid area to bring ink into the skin. Thanks to this, we will have a prominent eyelid contour, creating a certain depth for the eyes.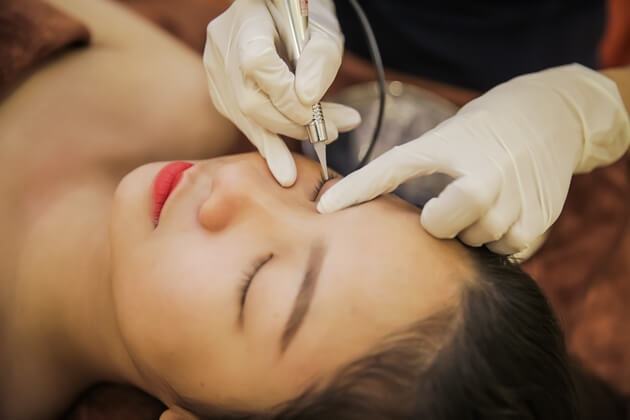 Normally, the correct eyelid spraying process must be done according to the following steps:
Step 1: Experts at the beauty center will conduct an examination and advise on the type of spray and eyelid color that is suitable for customers. During contact, experts also need to consult technology, help customers better understand what will be done, some possible manifestations after spraying, how to care, ...
Step 2: Clean the eyelid area and numb it
Step 3: Perform eyelid spraying according to the correct technique, make sure to go with the needle evenly so that the eyelids have a beautiful standard color
Step 4: Instructing customers to properly care for their eyelids
After spraying, the eyelids need to ensure the requirements such as the ink contour is definitive, even, the color is even, the eyes are not swollen, ... to be considered successful.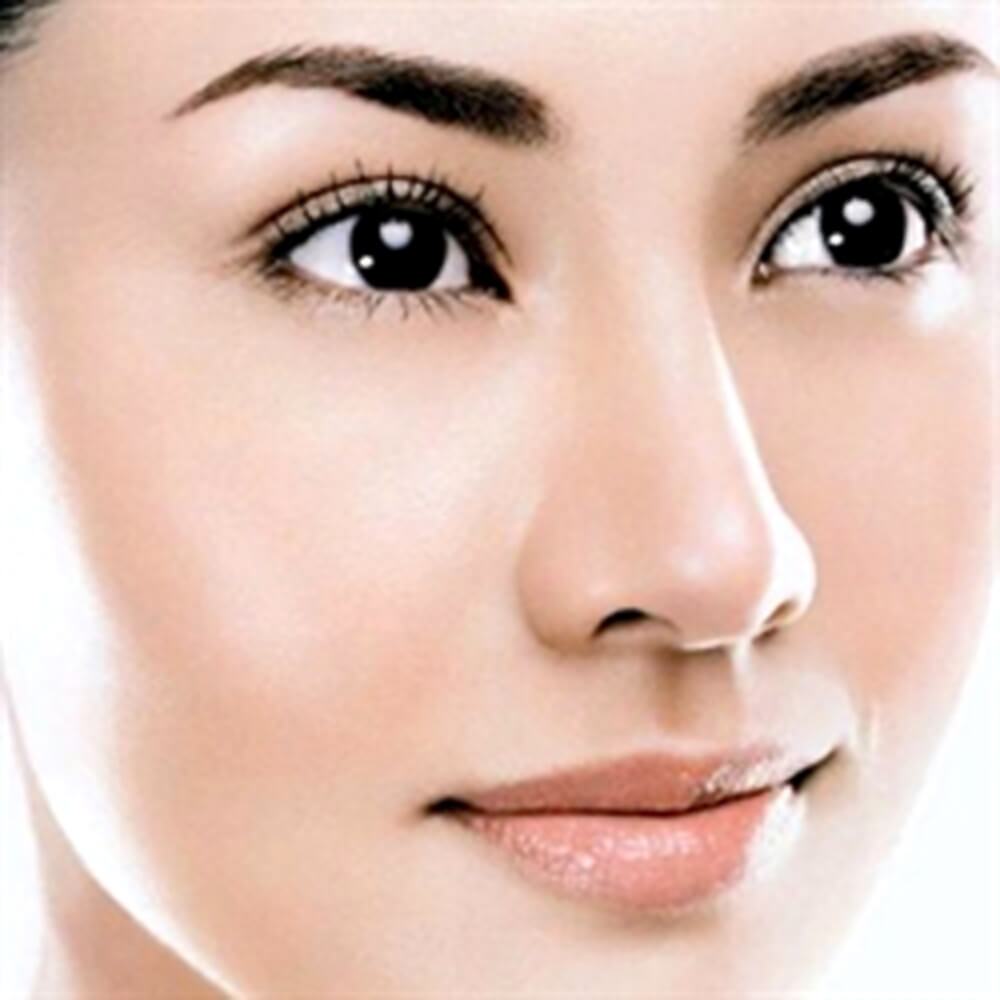 2. Is it painful when spraying the upper eyelid?
As mentioned above, before performing ink injection into the skin, the KTV needs to incubate the eyelid area for 15-20 minutes. The eyelid skin is very fragile, so external influences are easy to cause pain and injury. Therefore, anesthesia is extremely necessary.
Anesthesia for the eyelid area is completely beneficial, because:
Helping customers always feel comfortable, not psychologically pressured by pain

The artist will easily put the needle, align the contour to produce the perfect result
When the eyelid skin is numbed, the client will not feel pain during the spraying process. Therefore, you should not be too concerned about this issue, but confidently experience the technology to own the most attractive look. If you still feel pain during the eyelid injection process, please report it to the performer, they will apply more safe anesthetic to help you effectively relieve the pain.
Note, because this is a sensitive area, it is necessary to use a highly safe numbing agent, otherwise it may affect eye health. To do so, you should choose reputable cosmetic centers, so that we can be more secure about the technology, equipment, ink or numbing used. ( Refer What to do with swollen eyelids??)
Eyelid injection today is guaranteed to be safer and more aesthetic than old technologies. So you can completely use this way to make your eyes more glitter and attractive. You can refer more The secret to beautiful, safe standard eyelid spray. Wish you have such beautiful eyes!
See More About News – Beauty Secrets By Miss Tram - Natural Beauty Center:
Laser Blackhead Treatment Brings High Results
How To Make Forehead Wrinkles Disappear
Beat Acne With Micro-Stimulation Technology Combined with Esoteric Oriental Medicine
Review Top Skin Care Products