There are quite a few articles that we have read somewhere about the advantages - disadvantages or effects of Eyelid tattoo spray. But is the information true or not? Please refer to more information from Miss Tram - Natural Beauty Center .
Is Eyelid Spray Dangerous?
Eyelid spraying is understood as a tattooing technique, creating contours right next to the base of the eyelids to make the eyes deeper and bigger, creating a prominent highlight. This is a beauty method that many women love. However, because this method will perform cosmetic surgery on quite sensitive areas, many people have wondered if eyelid spray is dangerous?
What is eyelid tattoo?
In any era, the concept of the beauty of the eyes must also be big and clear to be beautiful. Such eyes are often called dove or deer eyes... They have a strong attraction to the opposite person. Therefore, women, everyone wants to own such beautiful eyes.
Today, there are many methods that can help you overcome the disadvantages of single eyelids, small eyes, creating sparkling big eyes such as eyelid surgery, eyelid press, widening the corner of the eye or eyelid spray. In particular, eyelid spray technique is considered simple, helping us conquer beautiful eyes fastest. With this method, you will not need cutlery, no fear of pain, long swelling or complications for your eyes, but your eyes will still be as beautiful as you want.
Eyelid tattooing is a beauty method originating from Korea, using an embroidery sprayer with a micro-needle tip, carefully going each meticulous stroke on the eyelid contour area to bring the ink deep into the skin. This technique will change the pigmentation of the eyelids, creating a more defined eyelid contour. (Instructions on how to handle when spray swollen eyelids safe and effective for auditors).
Is eyelid spraying at Miss Tram - Natural Beauty Center dangerous?
Eyelid tattoo spray technology Miss Tram - Natural Beauty Center application is advanced technology in Korea. Accordingly, the needle threading process only slightly affects the epidermis of the skin, does not damage the eye area, does not invade the surrounding skin. The eyelid tattoo ink used is also a type of clear origin, 100% extracted from nature, so it is hypoallergenic, evenly colored and durable over time.
During the operation, you will not feel pain or discomfort because previously Miss Tram experts have conducted anesthesia in the eyelid area. With all this, we can confirm that this is a simple and safe beauty method that does not affect your eyes as well as your health, so you don't need to be too worried that eyelid spray will be in danger. .
Not only that, Miss Tram is completely confident with the expertise and techniques of the KTV team. We have helped thousands of girls have a more attractive look with modern cosmetic methods, no pain and no downtime.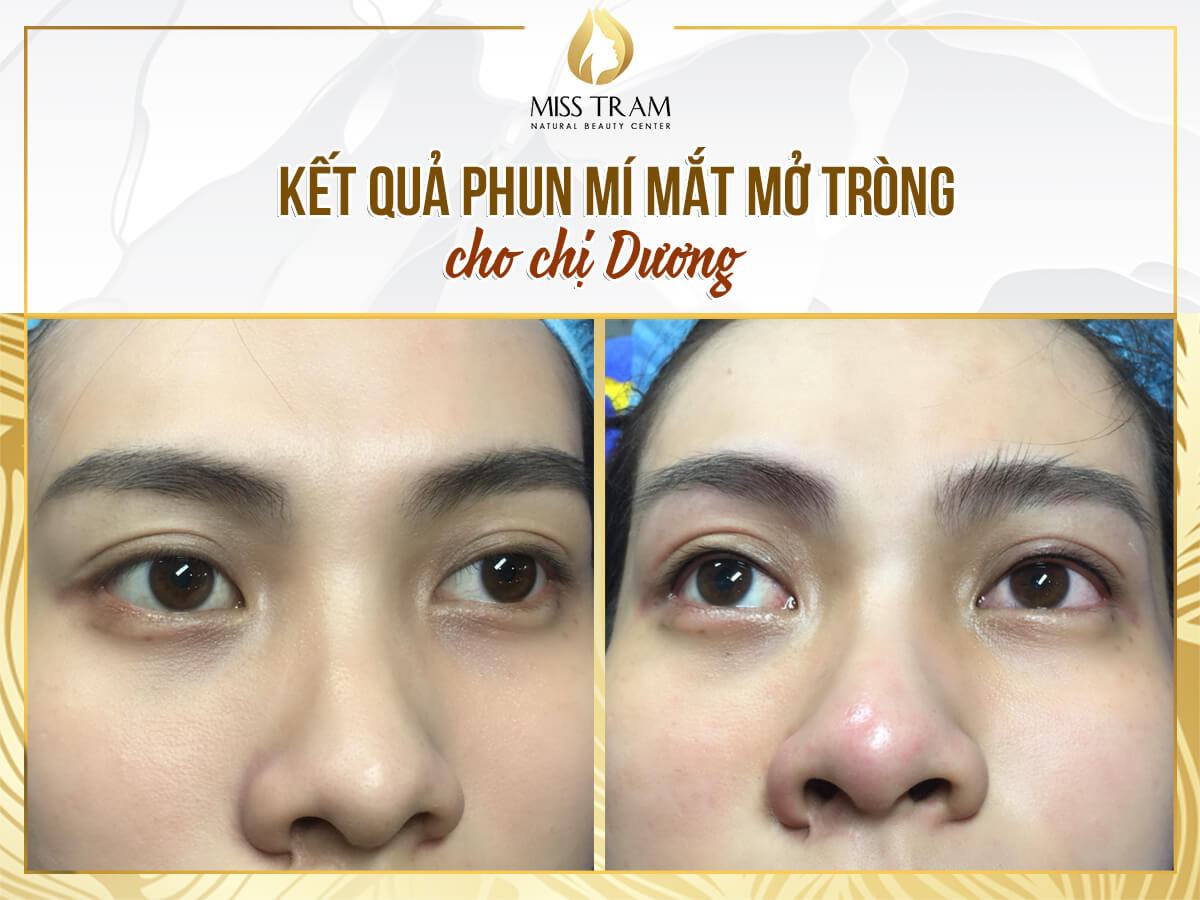 Some cases Eyelid tattoo spray Eyelids that are too dark, too light, uneven, or infected. This problem only appears when you do it at less reputable addresses, not ensuring the standard process.
The eyelid area is inherently quite sensitive, so to avoid the risks of beauty treatments that may occur due to tattoo spray technology, inkjet ink quality, poor technical skills, etc., you should find out. Thorough information to choose a reputable cosmetic tattoo spray address, meeting the safety criteria as prescribed by the Ministry of Health. (List the Common mistakes when spraying eyelids and the safest and most effective way to fix it).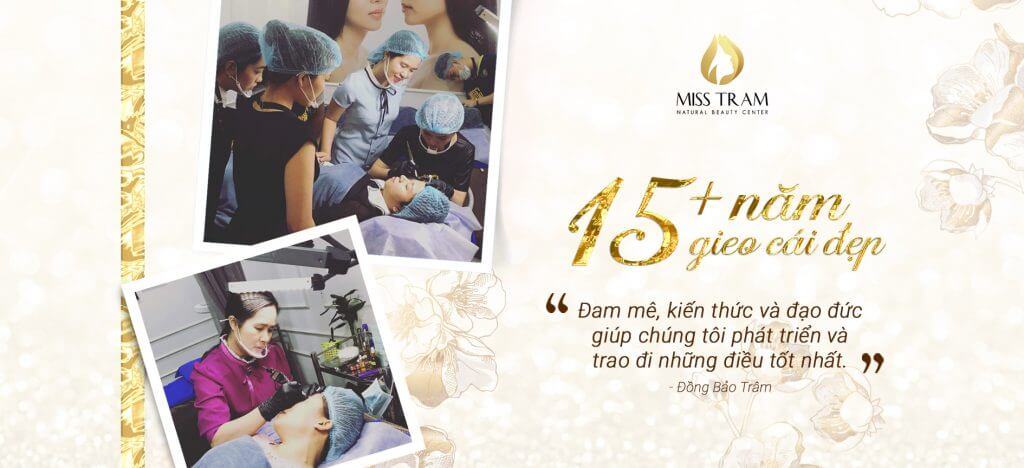 Here are the answers of Miss Tram - Natural Beauty Center about "Is eyelid spray dangerous??". Hopefully with the above useful knowledge will help you have a better overview of eyelid spray and no longer be afraid of this cosmetic form.
See More About News – Beauty Secrets By Miss Tram - Natural Beauty Center:
Effective Skin Rejuvenation Method With Collagen
Effective Skin Rejuvenation Method