EYEBROWS SPRAY – SUPER-Smooth POWDER EYEBROWS
Owning a slim, sharp, modern and youthful eyebrows is the desire of all girls who are make-up followers. Understanding that desire, Cosmetology Institute Miss Tram has constantly cultivated techniques and successfully transferred Korean powder eyebrow embroidery technique with exclusive super-fine Queen ink quality to help women easily own beautiful natural eyebrows without makeup.
WHAT ARE WHAT IS POWDER EDUCATION?
Powder embroidery is a beauty method from Korean kimchi processing, which is a combination of spray and embroidery techniques and powder coating techniques. Give your brows a sharp and natural look like you're wearing light makeup.
Powder eyebrow spray is suitable for all ages, skin tones, faces and you can create any eyebrow shape and color with this new method.
ADVANTAGES OF POWDER EYEBROWER Embroidery
– You can easily choose and change the eyebrow shape and color as you like;
– Helps you to conceal your eyebrows sparse, uneven, less sharp or have been done but not satisfied;
- Do not take time to draw eyebrows every day;
- The method is gentle, painless, no swelling, no bleeding. no downtime;
SOME TYPES OF POWDER BROTHERS ARE FAVORITE CURRENTLY
And You, Do you like? DESIGNS what?
SPRAY EDUCATION POWDER SHOULD FITS
⏩ Women often make-up every day
⏩ The eyebrows are not bold enough, sparse and pale
⏩ Change eyebrow color to match skin and hair color
⏩ Eyebrows have been done but not satisfied
⏩ Change the eyebrow shape according to your preference
Capturing the modern aesthetic trend, Miss Tram has successfully transferred and applied the Korean Powder Eyebrow Embroidery technique.
Đặc biệt, with quality toner Queen herbal extract 100% Exclusive Imported directly from the US, it will help you own eyebrows that are not only elegant but also smooth and natural like you are doing gentle make-up.
See More Other Articles:
Beauty Salon Repairing Eyebrow Tattoo Defective Prestige
Scary Eyebrow Sculpture For Men With Cheap Price In Ho Chi Minh City
Address Specializing in Sculpting Beautiful Safe Safe Eyebrows
Eyebrow Sculpture Course in Ho Chi Minh City
POWDER EYEBROWER SPRAY PROCESS AT MISS TRAMI
1. Examination and consultation
The eyebrow specialist at Miss Tram will directly examine the condition of your eyebrows. Then listen to your wishes and advise on the shape and color of your face as you desire.
2. Create a pleasing eyebrow shape
Expert GREAT At Miss Tram will conduct eyebrow shaping according to the proportions of the face, whereby you will give suggestions to get the best eyebrow shape.
3. Hygiene and anesthesia
The specialist conducts cleaning of the eyebrow area and herbal anesthetic to help you feel the most comfortable during the procedure without feeling any pain or swelling.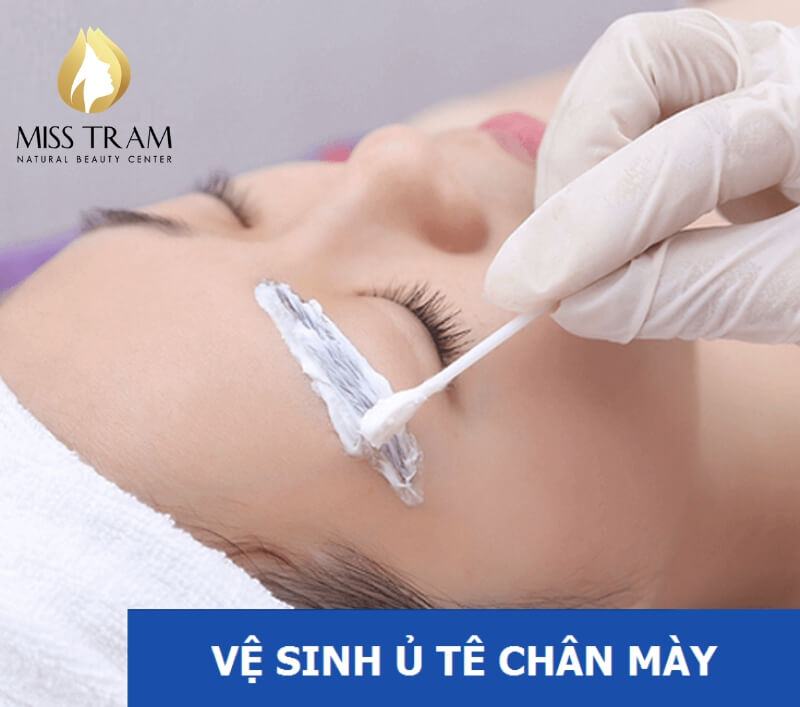 4. Proceed to spray embroidery and spread powder
Finally, the specialist uses specialized equipment to spray eyebrow embroidery according to the designed pattern, this operation requires ingenuity and accuracy to each millimeter. The micro-injector head only affects the epidermis of the skin at a depth of no more than 0,2mm, so it does not cause pain and swelling like traditional eyebrow tattoo methods.
> CLOSE UP OF SUPERFINE POWDER SPRAY ENGINEERING AT MISS TRAM <

>> HOTGIRL SAI THANH <
5 DIFFERENCE ONLY AT MISS TRAMI
You are

listen to your wishes about your brow shape and your personal consultant;
You are

GOOD Specialist, is a training teacher for students to work directly, absolutely do not let new Technicians or Trainees work for guests;
You are

get 100% Free Miles Support for 1 year (unlimited mileage) if you want to change the color of your eyebrows as you like;
You are

The customer service department at Miss Tram supports instructions, listens to ideas and makes an appointment to check until absolutely satisfied;
You are

receive unexpected beauty gifts when traveling with or introduce friends and relatives to experience the service at Miss Tram

Over 17 years of establishment and development, Miss Tram is proud to be one of the leading pioneering brands in the field of cosmetology. The team of experts and specialists at Miss Tram always update modern technologies, hone professional skills with precise and meticulous aesthetic embroidery to help women be more confident and successful in life. living.
Vy shared

Here are some other pictures of the Queen's superfine ink powder embroidery at Miss Tram,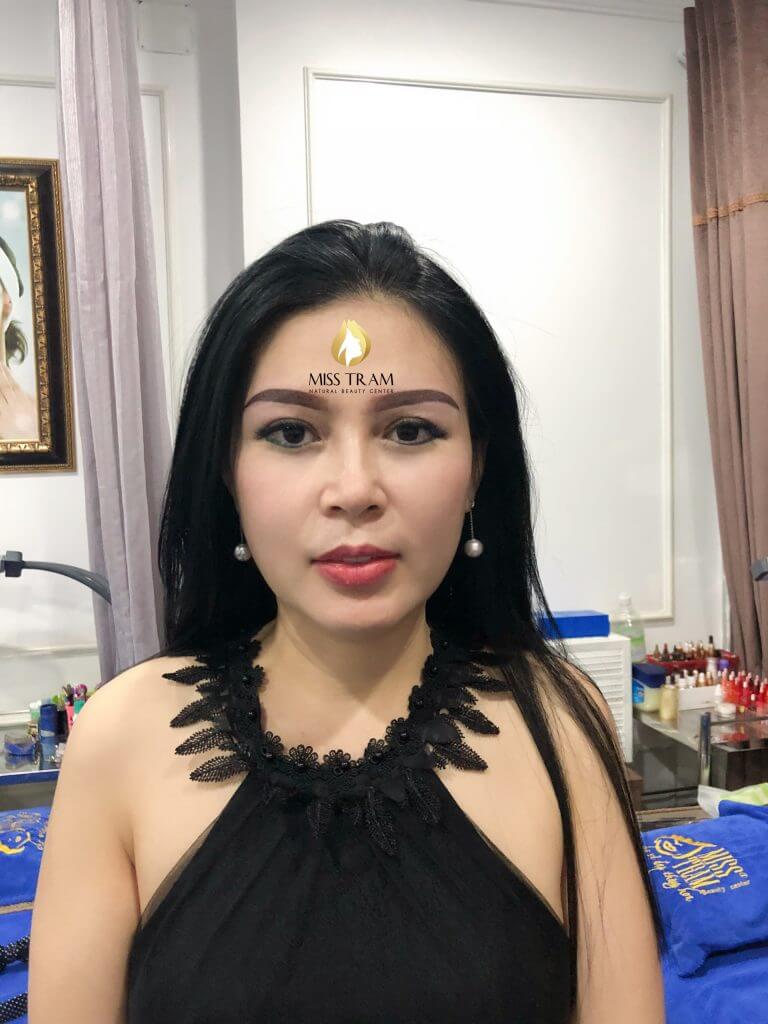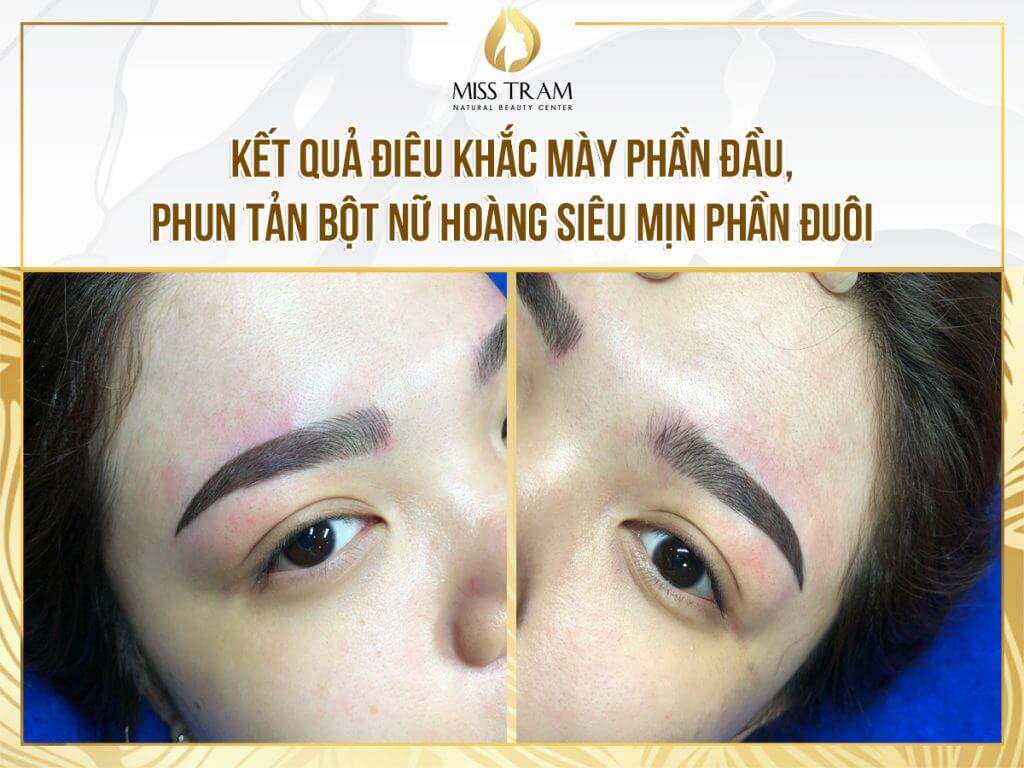 Miss Tram Natural Beauty Center - Beauty but must be natural
Any Questions Click Get Information Contact MissTram Spa
Review Top Skin Care Products