The spray method combined with eyebrow plucking is the savior for both women and men with pale, sparse or no eyebrows. Spray with eyebrow plucking Make your eyebrows sharp but very natural with lifelike yarn technique. Let's Miss Tram - Natural Beauty Center Learn more about beauty treatments for eyesbrown Hey!
Miss Tram - Natural Beauty Center Does it spray in combination with eyebrow plucking?
What is spray technology combined with eyebrow plucking?
Spraying with eyebrow plucking is one of the most popular modern eyebrow embroidery technologies today. Spray technology combined with plucking is considered by the world's leading estheticians as a superior embroidery technology compared to conventional methods, creating perfect beauty but still extremely natural.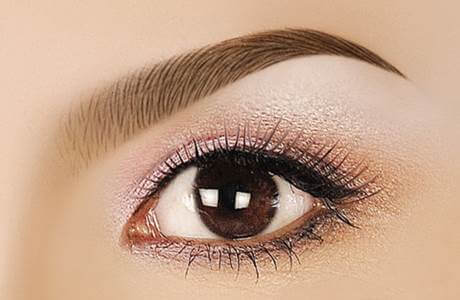 So who is suitable for spraying with eyebrow plucking?
People with short, too thin, too pale eyebrows.

Rough, big, not soft eyebrows want to apply eyebrow embroidery technology to have the desired eyebrows

Those who have sprayed and embroidered eyebrows but did not get the desired results
>>> Refer to the article What To Do When Spraying Red Eyebrows? - Share the reasons why the eyebrows are red after spraying and how to fix them effectively.
Outstanding advantages of the spray method combined with eyebrow plucking:
More natural beauty than other methods

Sculpt each eyebrow with a soft curve like the structure of each person's real eyebrows. Looking at it from any angle, it's like real hairs on the skin, small, curved and soft like the real thing.

Create a soft eyebrow shape, not hard framed.

No swelling, pain or dark black like old technology.

Suitable for many audiences, diverse ages and all genders
>>> See more reasons The skin is hard to eat when spraying eyebrows, and how to fix it safely and effectively.
Spraying and plucking eyebrows: Miss Tram's outstanding strength - Natural Beauty Center
Successfully transferring the method of spraying with eyebrow plucking, Miss Tram - Natural Beauty Center has brought absolute satisfaction to customers, even the most fastidious ones.
Serving more than thousands of customers spraying embroidery every year.

Owning a team of skilled tattoo artists who are professionally trained and have many years of experience.

Transfer of advanced embroidery technology, modern equipment and machinery.

Tattoo ink 100% imported from the US and Germany, durable and safe.

Long-lasting effect after implementation, no oxidation, color fading, spotting, etc.
It can be said that this method is also considered a savior for those of you who own short, pale eyebrows, thin eyebrows or no eyebrows, because it quickly creates a soft, contoured eyebrow shape. suitable for the face.
>>> Find the solution to the phenomenon eyebrows are itchy after spraying and how to fix it.
The process of applying spray technology combined with eyebrow plucking at Miss Tram
Step 1: Examination and consultation
Step 2: Draw a sketch of the eyebrow shape that needs to be created to suit the customer's face
Step 3: Anesthetize the skin around the eyebrows to help women feel comfortable during the entire embroidery process.
Step 4: Carefully manipulate the eyebrow plucking according to the predetermined eyebrow shape.
Step 5: Check again and advise the diet, how to care for the eyebrows after spraying.
If you want to "makeover" for your thin, light eyebrows, what are you waiting for without coming to Miss Tram - Natural Beauty Center To be able to own beautiful eyebrows as desired? For all information about eyebrow threading, you can contact Miss Tram via hotline 1900 7018, experts will help you better understand this modern technology.
>>> Reference The latest eyebrow cosmetic methods Now, choose the method that best suits you.
See More About News – Beauty Secrets By Miss Tram - Natural Beauty Center:
How Long Does It Take to Spray Eyebrow Powder?
Korean Eyelid Spray For Natural Beauty