can speak Ombre eyebrow spray is currently one of the most popular aesthetic trends in the beginning of this year. For this form of eyebrow spray, it not only brings a natural look but also a harmonious combination of colors to create an impressive eyebrow for you. But still many of you wonder what is Ombre eyebrow spray? Let Miss Tram - Natural Beauty Center help you learn more about this form of cosmetic eyebrow spray.
Foot spray

you Ombre

what?
The origin of the word "Ombre" comes from the French, it means only about the lightness, the shade of the color. For the design field, this is a way of gradually mixing eyebrow color into another color, also known as playing blending colors. Usually, Ombre is a natural and harmonious transition from light to darker colors. We still often see in the field of hairdressing, people use this eyebrow method often to create impressive and trendy hairstyles. And in the field of cosmetology, the application of the Ombre technique to eyebrow spray is no exception.
Ombre eyebrow spray at Miss Tram - Natural Beauty Center Using super-fine powder ink, imported 100% from the US with completely natural extracts, there are many colors suitable for your skin color, hair color, creating the most natural beauty for eyebrows, in harmony with face. After spraying about 80% complete eyebrow shaping, the technician will massage several times on the eyebrows to incubate the color, help the ink penetrate quickly, create a natural and soft eyebrow shape. The most popular Ombre spray colors today are chocolate, western brown, moss brown and dark brown. (Learn about methods beautify eyebrows for men and women most popular today).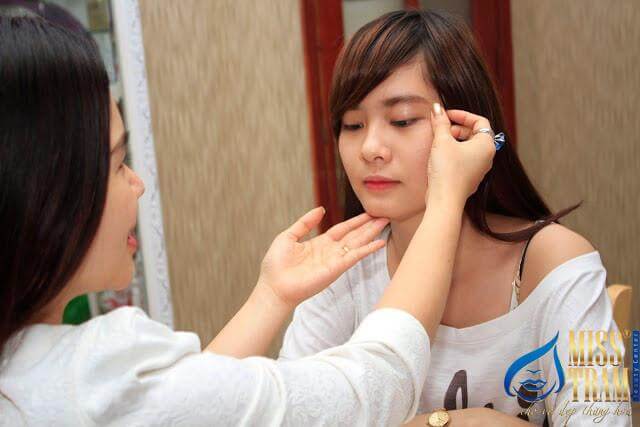 Outstanding advantages of Ombre eyebrow spray at Miss Tram - Natural Beauty Center
Ombre eyebrow spray is considered to be painless or uncomfortable. In particular, the eyebrows will be more elegant thanks to the fine powder layer that is applied afterwards instead of the bold lines of ink as in other methods.

Powdered eyebrows have a more natural color, not discolored or deformed thanks to the lightness of the color.

Soft brow shape combined with color that matches your hair and skin.

With highly skilled professionals and technicians such as Miss Tram - Natural Beauty Center This method does not leave scars or cosmetic marks. Powder color, ink color extracted from nature, friendly to human body, so you can rest assured.

Especially, 1 year color warranty. After the eyebrow spray is done, you can reapply at any time during this 1 year.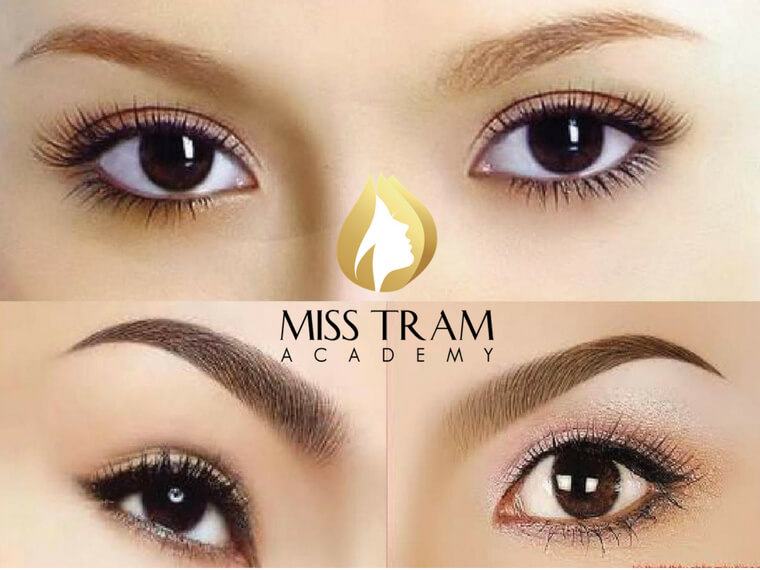 Recommend types

spray color Ombre

suitable for skin color
If you have white skin and like brown a lot, you should choose a natural brown spray that is a combination of dark brown and western brown to make your skin more prominent.

When you own white skin but prefer a little brown, light color, choose gray-brown spray so that your eyebrows have a natural, true color and create more harmony for the face.

In case your skin is a bit dark, then it is best to choose a dark color spray and the right spray color for you is dark brown.

If you have fair skin, light hair dye, you should spray chocolate brown. This spray color will make your skin tone pop up significantly.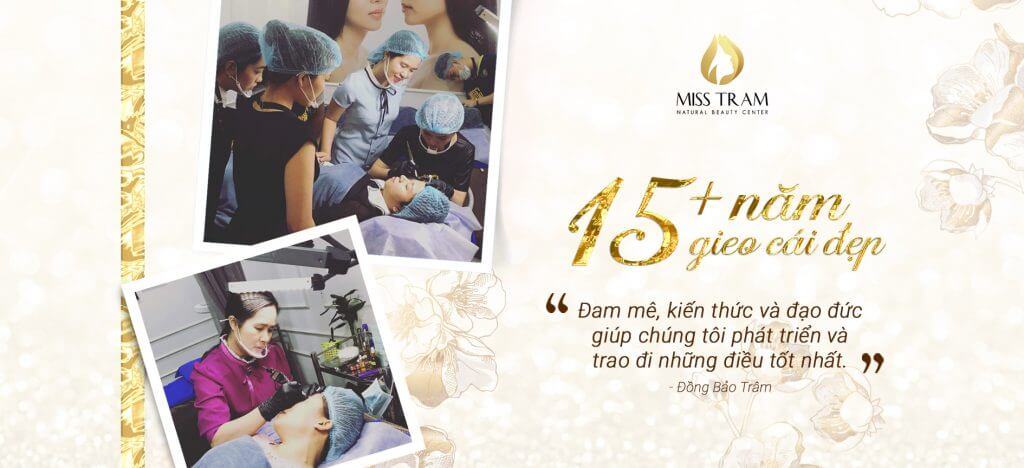 Ombre eyebrow spray gives women beautiful natural eyebrows, extremely luxurious and true. However, not all colors are suitable for your skin tone and face. To get a satisfactory eyebrow, you need to note which spray color is suitable for your skin.
See More About News – Beauty Secrets By Miss Tram - Natural Beauty Center:
Where should you sculpt your eyebrows in Ho Chi Minh City?
Should you spray powdered eyebrows at Miss Tram?