If it was before tattoo spray Mainly using black color makes the eyebrows look dry and unnatural, today, modern tattooing techniques give customers many color choices, in which, brown is the most popular color. chief.
Not only making the eyebrows more natural, brown color is also especially suitable for Asian skin, helping to bring freshness and serenity to the face. If you are planning to spray colored feet, brown color will be a great suggestion that you should not ignore.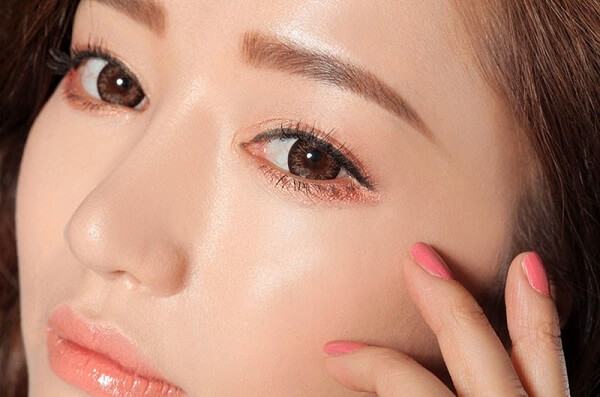 Experience of Spraying Beautiful Brown Eyebrows
Today, work eyebrow spray has become a popular beauty trend, helping women own a beautiful natural eyebrow. Depending on each face, skin color and preferences, you decide for yourself silk spray or powder spray technology with many embroidery styles that are most suitable for your face.
Fence: Tail embroidery style when the eyebrows have a lot of hair

Bamboo leaves: V-shaped pointed embroidery, the top and bottom are equal

Herringbone: Create hairs that cross each other like a fish net lưới

Threading: Create non-seamless yarn lines together, embroider in the available eyebrow direction
To ensure the perfection of the eyebrows, in addition to the spray and embroidery style, the color of the eyebrows also plays a very important role. Customers can choose black, ash or brown to spray eyebrows. Of these, brown is the most preferred, as it gives the face a natural and youthful look.
Firstly, brown is not too old and not too young, it is suitable for many different ages.

Secondly, brown color matches with many hair colors, in harmony with many different makeup styles.

Third, brown brings youthfulness, suitable for many different faces and skin tones
Miss Tram - Natural Beauty Center will advise you more about the problem of spraying brown eyebrows so that you have a better view on this issue.
There are many different brown colors
Not only one but there are many different brown colors such as medium brown, dark brown, mossy black brown, golden brown, western brown, gray brown, ... for customers to choose at will. In particular, colors such as chocolate brown, western brown, chestnut brown are especially favorite colors of women. When going to reputable embroidery spraying facilities like Miss Tram, you will be advised by estheticians how to choose the right color for your face and hair to form a harmonious whole.
Brown color depends on the ink mixing process
Each skin color will be suitable for a different brown color, the consultant will be the one to help customers choose the right brown color for their skin and face according to some rules such as:
For white people who like brown a lot, they should spray natural brown color

For white people who like a little brown, light color should be sprayed with gray-brown color

For people with dark skin, dark brown should be used

For white people who like a golden brown color, if they dye their hair light, they should use chocolate brown

For European customers, it is recommended to use gray brown color
The use of low-quality ink and poor color mixing technique can distort the color, even causing the eyebrows to appear green, red, and unsightly.
Eyebrow spray technique plays an important role
In addition, the skills of KTV eyebrow spray also play an important role in ensuring eyebrows to standard color pretty. The technician must make sure to hold the device firmly, the force of the needle must be uniform so that the needle tip enters the skin 0,5mm when going to the frame and 0,3mm when walking the needle inside. In addition, depending on the position, the KTV adjusts the needle speed to be fast or slow. If going wrong technique will not color as desired, and can make the eyebrow skin very dangerously damaged.
Therefore, to own a pair of beautiful standard brown eyebrows, you must definitely choose a reputable eyebrow spray facility. And Miss Tram - Natural Beauty Center is an address you should not miss.
Miss Tram owns the most modern eyebrow tattooing technology, using high quality ink that is extremely safe for human health. Along with that are well-trained KTVs, spraying embroidery according to strict spraying process, step by step will definitely give you a perfect eyebrow.
Whether you are white or dark, whether you have a round face or a long face, you can spray brown eyebrows. come Miss Tram - Natural Beauty Center to be consulted by estheticians, find you the right eyebrow shape and brown color for your face, making you more youthful, beautiful and elegant.
See More About News – Beauty Secrets By Miss Tram - Natural Beauty Center:
Have you tried the Western Brown Eyebrow Spray Method?