With the prolonged influence of the epidemic from the beginning of 2020, the makeup trend of women seems to have changed a bit. The hot trend of "corona makeup" is making women more and more inclined to wear lighter, simpler and more natural makeup than the previous year's trend of matte lipstick - contouring.
So, what's so special about this makeup style? Don't miss the next post of Miss Tram - Natural Beauty Center ok
7 Makeup Styles Suitable for the Season
Blocking restrictions
With the influence of the environment, climate and epidemics, the trend of natural makeup is gradually taking over the contouring trend of 2019.
Instead of being fussy about each line to make the nose higher, the face slimmer, women focus on applying blush on the cheekbones to create a fuller, healthier and more energetic drawing on the face.
Light blush tones such as earth orange, light pink are used quite a lot to ensure the lines are both natural and have gentle and seductive accents.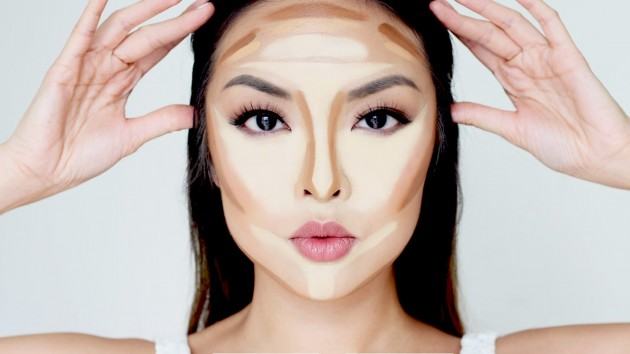 Limit contouring makeup
Glass skin makeup
Glass skin makeup styles like Koreans are recently being chosen by many Asian women. Because this makeup method not only makes the skin shiny and smooth, but also creates a feeling of vitality and extremely youthful.
To have perfect makeup and smooth as glass, you need to note the following points:
Skin needs to be carefully cared for and moisturized, especially without acne. Because this makeup style is quite thin, it cannot cover the acne spots on the skin.

You should mix moisturizer, mineral spray and foundation to prevent dehydration when applying makeup.

Use liquid cream blush to create shine.

Do not use powder on the entire face, but only in the T-zone to control oil.
Makeup soft glass skin
See more Tips to help you save money on skin care during the epidemic season. These are simple smart skin care tips that bring high efficiency.
Gentle lip gloss
If from 2018 - 2019, the matte lipstick lines were "promoted" by women in all fronts, then by the end of 2019 - early 2020, the gentle "mist" lip gloss lines made many women women must fall in love.
The lipstick trend of the 90s is not only attractive and gentle, but also very suitable for natural makeup. Therefore, invest yourself in a lip gloss to catch up with this hot trend.
However, if you can't afford to ignore the current matte lipsticks, you just need to buy another colorless lip gloss. When applying lipstick, apply a thin layer of matte lipstick at the bottom, then apply a layer of lip gloss on top, your lips are already very plump and seductive.
Use light lip gloss
Use lipstick tone MLBB
Tone MLBB (My Lips But Better) are lipstick colors with similar tones to lip colors such as earth red, earth orange, earth pink, nude pink, etc. These lipstick colors are not only suitable for natural makeup style but also very suitable for hot weather in the summer. summer days.
In particular, this lipstick color is not picky and is suitable for many different outfits. So with the epidemic "time" like this, MLBB lipstick tones will be the perfect choice for you.
>>> Refer to the Skin care in the era of pollution and disease. The article shares the harmful effects of air pollution and disease on the skin, and the best skin care procedures today.
Natural eyebrows
To add more natural features to the face, the style for natural eyebrows has also been favored by many women since the end of 2019, and this trend has not cooled down so far.
Instead of sharp eyebrows, you just need to neatly trim (or it's okay if it's not very neat) and draw more lines for your eyebrows to be denser and more even. Besides, you can also use dark brown powder to help eyebrows add natural bushiness.
This style will make your face look lighter and more elegant. However, if you are not an eyebrow expert, you can refer to eyebrow sculpting services to own the most beautiful natural eyebrows.
Leave your eyebrows natural
Outstanding eye makeup
When wearing a mask becomes an indispensable habit during the epidemic season, the most important highlight on the face is the eyes. You can make your eye makeup darker to make your face stand out with the following styles:
Using long and bold outline lines for visual effect, this style makes you much more individual.

Use light glitter and line your lower eyelid or lower half to add sparkle to your eyes.

Use bold eye colors such as purple, dark red, smoky brown, purple pink if you want a nostalgic style.

Use contrasting hot and cold color tones combined with light colored eyeliner lines to make the eyes more dynamic and fresh.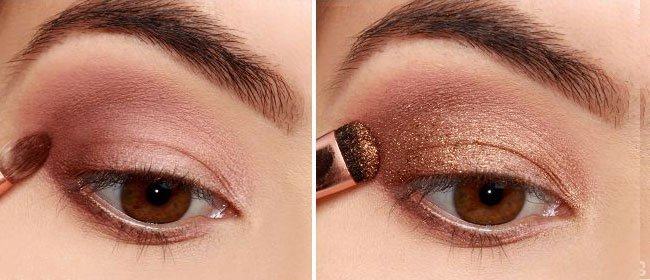 Pay attention to the steps of eye makeup
>>> Discover the Pinterest's hottest eye makeup styles loved by many women.
Note to always have a beautiful makeup layer during the epidemic season
With the use of masks more often, you need a mode Skincare Take care to make sure your skin is at its healthiest. And of course, a healthy skin will make your makeup always smoother and more perfect. Therefore, keep the following points in mind in your daily skincare/makeup routine:
Always drink plenty of water and eat a lot of fresh vegetables to increase the resistance of the skin.

Always remove makeup thoroughly at the end of the day to ensure makeup is effectively removed.

Use mineral spray regularly to provide moisture and keep makeup longer.

Only light makeup should be used so that the skin is not clogged.

Use the right skin care products, make sure the skin is always moist but still airy.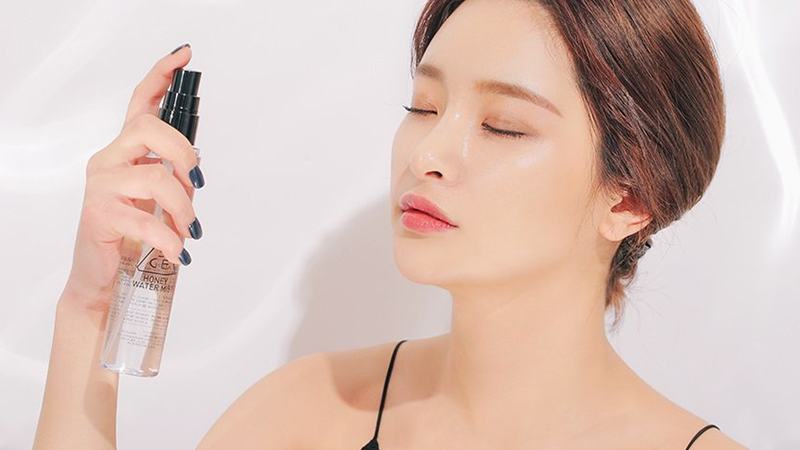 Always use moisturizing mineral spray for skin
Although the effects of the epidemic still cannot stop women's passion for beauty. But to ensure that the skin does not have problems when wearing a mask too much, women need to change the way of skincare and makeup to suit and be safest for their skin.
Hope the above sharing will be useful to you. Miss Tram - Natural Beauty Center Wish you always have a beautiful healthy skin!
You are viewing the article Hot Trend Makeup Style Just Suitable For The Seasonh in the category hay News – Beauty Secrets of Miss Tram VietNam. All reviews and comments, please send them directly to Email teamcrmmisstram@gmail.com or you can comment right below the article. Don't forget to follow other good articles of Miss Tram and share it with everyone.