|Q&A|| How Long Can Eyelash Extensions "Play" For?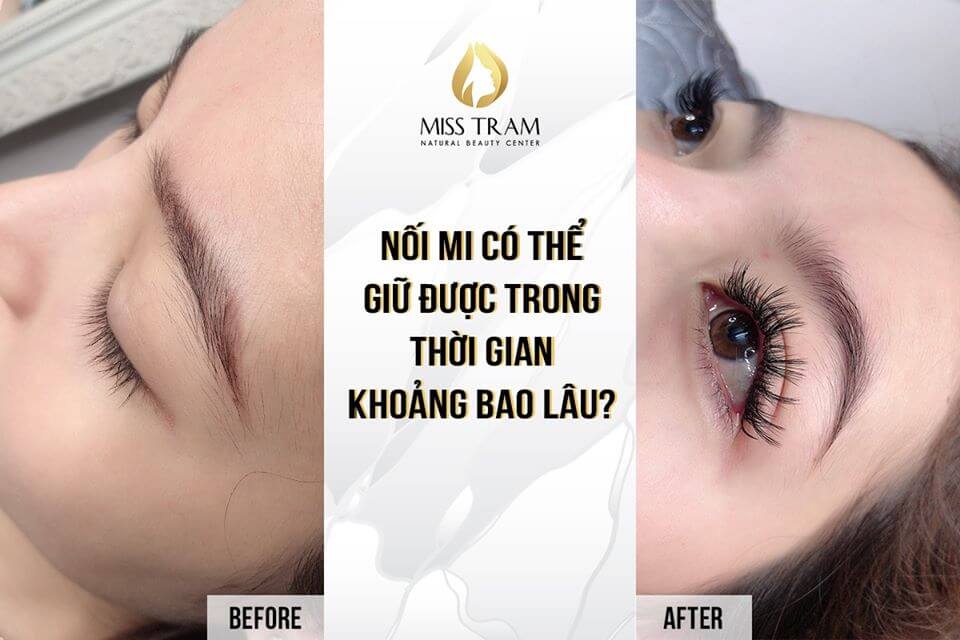 Everyone knows that "Eyes are the window to the soul", so when applying eyelash extensions, it will help your eyelashes curl and become longer, thereby making your eyes look much more attractive.
However, the question here is "If you have an eyelash extension, how long can you "play" for it?". This is not only a question from customers at Miss Tram, but surely, any female friend who intends to beautify her eyelashes with this method will all have the same feelings.
By the way, Miss Tram Natural Beauty Center Will always answer!
Eyelash extension time can keep the shape of the eyelashes after joining, it will last for about 2-3 weeks depending on the growth of natural eyelashes, and how you take care of them.
– Natural eyelashes grow about 0.18mm a day and about 5.4mm to 6mm per month, so after 2 weeks of eyelash extensions, your natural eyelashes have grown by 2.5-3mm. At this time, natural eyelashes and synthetic eyelashes (Lapse extensions) will create a gap that disrupts the design order
– That's why many friends remove synthetic eyelashes at this stage to make other eyelash extensions look more aesthetic.
In 3 weeks, natural eyelashes are about 3,8mm longer. The gap will be larger and the curvature of the eyelash extensions can be uncomfortable for the eyes, so it is time to remove the synthetic eyelashes is essential.
Note: Frequent eye contact can damage the growth of natural eyelashes.
Wish you always have curled eyelashes and beautiful eyes!
Don't hesitate #How/ Inbox or call HOTLINE 1900 7018 for advice on all your questions about the service.
With Miss Tram - Natural Beauty Center Some Questions Answered Other:
Which Method Is Best Rated Today
How to Handle Yellow Eyebrows Due to Removal?