5 Causes of Skin Aging In Men. Effective Anti-Aging Skin Care
All about Men's Skin Aging
Even though male Even if you have a thick skin, healthy skin texture, the negative effects of the environment and modern work pressure also create a huge burden on the skin. Therefore, if not cared for properly, men's skin will also quickly age before middle age.
So let's find out all about the problem Skin aging in men through the next post of Miss Tram - Natural Beauty Center ok
Understanding Men's Skin Aging Problems.
The main cause of men's skin aging prematurely
1. Poor skin care
The biggest mistake men make is not knowing how skincare basic. When not properly cleaned and moisturized enough, men's skin will easily encounter many problems, loose skin texture and easily form wrinkles later.
Don't be too complicated about skin care. Because men's skin texture is usually very healthy, just follow the right and enough basic skin care steps, you will effectively prevent aging.
2. Smoke
Smoking not only adversely affects health, yellowing teeth, but also greatly affects the aging process of the skin. Because in this type of product there are more than 4000 harmful chemicals – most of them cause the collagen and elastin in the skin to break down. Since then, the skin gradually loses its firmness, less elasticity and quickly appears wrinkles.
Therefore, the frequency of smoking in men will directly determine the rate of skin aging.
3. Unscientific diet
In addition to the daily skincare steps, nutrition is considered the most important factor for the youthfulness of the skin. Because when fully supplied with nutrients from the inside, your skin is really healthy and youthful for a long time.
Some eating habits adversely affect the aging process on the skin:
Eat a lot of spicy, hot, greasy foods: The skin sheds more oil and is more prone to acne.

Eat a lot of sweets: The skin is dull, dry quickly.

Drinking a lot of alcohol, carbonated drinks: The skin is easy to lose water, lose vitamins, and become dull.

Inadequate nutrition: The skin is not provided with enough nutrition, the resistance is weak and it is easily affected by negative external factors.
>>> Related Articles: Top anti aging skin food for men - Update 6 best-rated foods for men in limiting skin aging.
4. Not protecting skin from the sun
Most men often prefer tanned and toned skin. However, that does not mean that you should underestimate the effects of the sun. Because according to dermatologists, UV rays not only darken the skin, but they also have a lot of negative effects such as: drying the skin, stimulating the formation of melasma, breaking collagen fibers and causing skin cancer.
Therefore, if you are not covered and use skin protection products carefully, signs of aging will quickly appear on your handsome face.
5. Continuous use of electronic devices
The era of technology 4.0 makes men's time using electronic devices more and more. Because all daily activities from work, sports, play, entertainment or maintaining relationships are increasingly "digitized".
Although seemingly harmless, the constant use of electronic devices is a huge "enemy" of the skin. The blue light emitted by phones, TVs, and computers has the same impact as UV rays from sunlight. Therefore, when using them continuously, the skin will be dehydrated, dry and quickly dull. And these will make the rate of aging on the skin faster and faster. (Refer to the Habits to limit skin aging in men you must know).
The Ultimate Anti-Aging Secret For Men
1. Determine current aging status
Most men start to see signs of "old age" when they start to worry about anti-aging problems. Although it's late, men can also save the situation by: determining their current skin condition to have the most appropriate care.
It is best to consult a dermatologist, because they will provide you with the most accurate information about skin condition, effective skincare process and suitable skin care products.
2. Invest in necessary and appropriate skin care cosmetic lines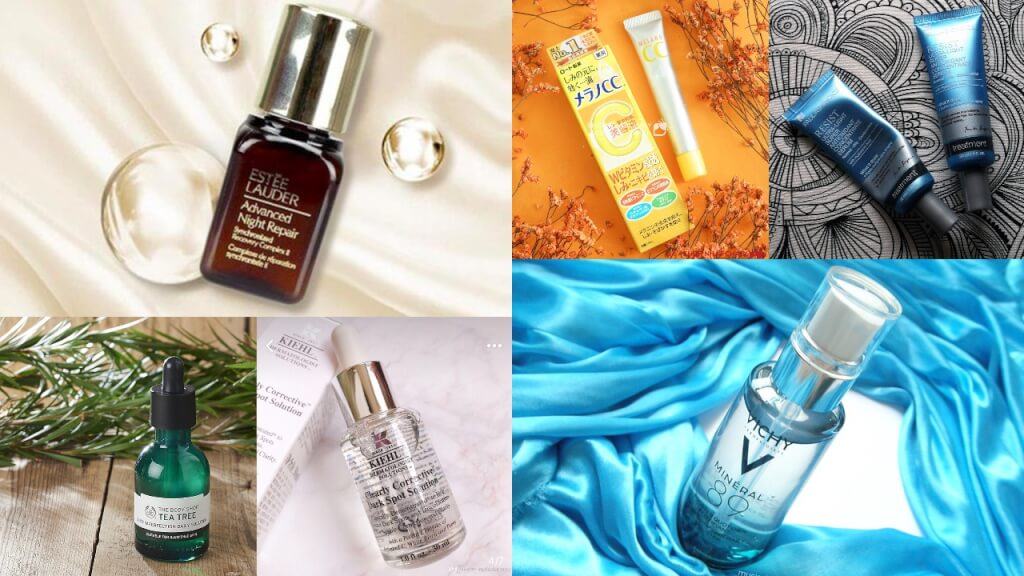 If you're using a moisturizer in your daily skincare routine, that's great. But to fight the signs of aging, you need to invest more than that. The special treatment serum lines with many properties and high penetration will help prevent and reverse the aging process on the skin more effectively.
Some specialized serum lines for aging skin: Serum C, Retinoids, Hyaluronic Acid, Niacinamide, ...
Besides, you should also replace regular moisturizing products into different types skin cream for men anti-aging – to increase moisture and nutrients to the skin.
3. Take care of the neck and eye area
The skin on the neck and eyes is considered the most sensitive area and shows the first signs of aging. Therefore, if you really care about aging, make sure these areas are carefully cared for and protected.
To prevent crow's feet, you should invest in a tube of eye cream. Because this skin area is quite sensitive, only specialized products are really effective. As for the skin on the neck, you just need to follow the usual moisturizing and sunscreen steps like when taking care of your face.
4. Establish a strict skin care routine
Not too fussy, meticulous like women, you just need to follow the following daily skin care steps correctly and enough:
Step 1: Wash your face with cleanser twice a day.

Step 2: Toner to balance pH and deep clean skin.

Step 3: Eye care and specialized Serum.

Step 4: Moisturize.
In addition, in the morning, you should use more sunscreen (after the moisturizing step) to effectively protect the skin. In the evening, do not forget to thoroughly clean your skin with makeup remover (before washing your face with cleanser).
Skin aging is a natural law that no one can avoid. However, we can control the rate of aging through careful skin care procedures. Hope the above sharing of Miss Tram - Natural Beauty Center will be useful to you, wish you always have a youthful skin!
You are viewing the article All about Men's Skin Aging in a good forum News – Beauty Secrets of Miss Tram VietNam. All reviews and comments, please send them directly to Email teamcrmmisstram@gmail.com or you can comment right below the article. Don't forget to follow other good articles of Miss Tram and share it with everyone.
Review Top Skin Care Products