Row eyebrow Not only harmonizes the contours of the face, but also an important highlight to help adorn the beauty of the eyes. To own a beautiful, suitable eyebrow and show your own personality, you will probably need to try a lot of different eyebrow shapes. If you are looking for trendy eyebrow makeup, do not miss this article. Miss Tram - Natural Beauty Center share points through the beautiful eyebrows of world stars to help you get inspired to beautify yourself.
Check out the Beautiful Eyebrows of World Stars
1. Horizontal eyebrows
Miranda Kerr
Miranda Kerr is one of the angels of Victoria's Secret, famous for her hot body and beautiful face. She is one of the few Hollywood beauties loyal and shining with horizontal eyebrows. Miranda Kerr's eyebrows have a slight curve to the tail, not too thick, not too long.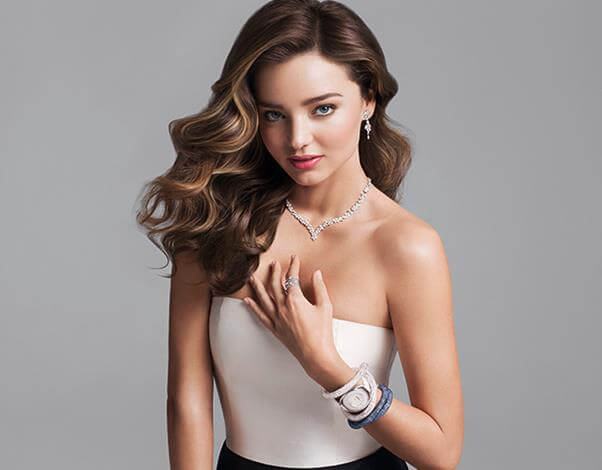 These eyebrows both help to harmonize the round face, while exalting her elegance, gentleness, but also very attractive. This is really a perfect choice of lingerie angel face. (Refer to some Favorite eyebrow beauty method most currently).
Natalie Portman
Black Swan Natalie Portman is also a loyal actor with horizontal eyebrows. However, her eyebrow shape is still slightly raised a little to accentuate the depth of her eyes. This eyebrow shape has contributed to the charm, elegance but still gentle and a bit sad of the black swan.
Emperor Le Nhiet Ba
Among the most talented and beautiful Xinjiang beauties in China, it is impossible not to mention Dilraba. This beautiful actress is not only famous for her youthful and charming appearance, but also loved by many beautiful historical figures. Horizontal eyebrows with sharp tails just enhance the gentle, pure beauty; Just highlighting her big round eyes. (Is eyebrow spray safe?? - Listen to the sharing from today's leading estheticians).
2. Sharp arched eyebrows
Angelina Jolie
Despite tending to simple makeup, Angelina Jolie never forgets to groom her eyebrows every time she appears in public. Her sharp V-shaped curved eyebrows always help to exude a seductive, luxurious and powerful beauty.
Kim Kardashian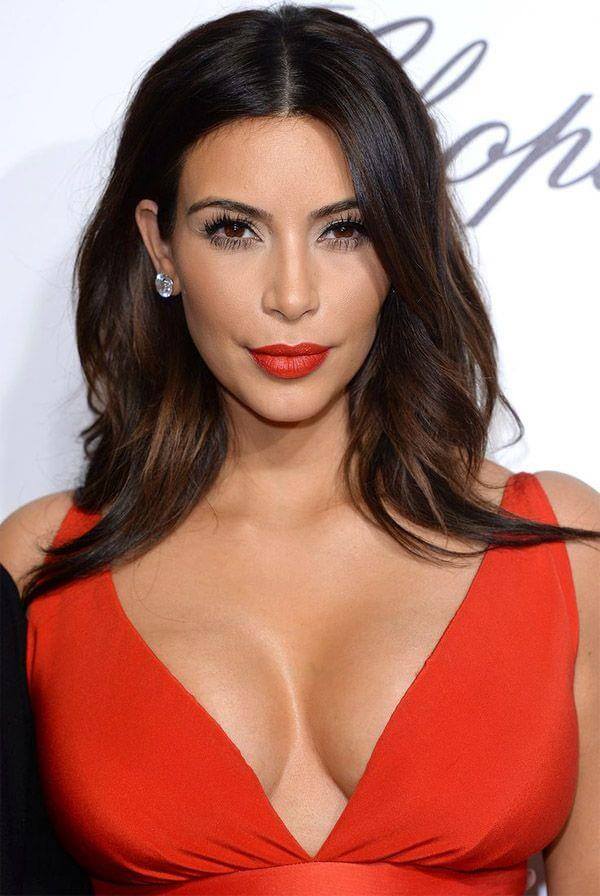 Kim is not only famous for her hot body but is always loved by fans for her grooming every time she goes out. She is a person who regularly updates and is at the forefront of trendy makeup trends. The highlight on her face is the harmony between the lines; and carefully cared for curved eyebrows are also a highlight to help her face stand out more.
Megan Fox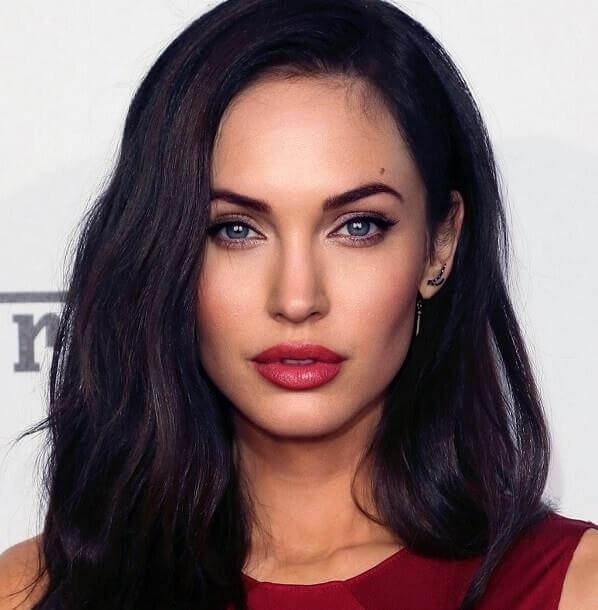 Megan Fox is an actress known for her sexy, seductive image. And her sharp arched eyebrows are no small part of her brand. Along with seductive, seductive lips and deep talking eyes, neatly trimmed curved eyebrows, Megan Fox deserves to be the "sexy icon" of Hollywood cinema. (Refer to the Note when sculpting eyebrows help you have beautiful eyebrows, personality for yourself).
3. Thick eyebrows
Lily collins
Young actress Lily Collin has special bushy eyebrows but is still very harmonious with the face of a beauty. Carefully groomed eyebrows and sharp lines help Lily become special and always attract the crowd. In addition, she is also famous for her "talking eyebrows" - these bushy eyebrows may partly make this Hollywood muse special.
Cara Delevingne
Cara Delevingne is one of the most talented supermodels at the moment. She always tries new roles, always discovers herself and has great success in her career.
During her time as a supermodel, she always stood out and soon stood at the top of the fame of the world fashion village. And one of the points that makes Cara special is her unmistakable thick eyebrows.
After changing her appearance to pursue her dream of being an actress, she still retains her natural bushy eyebrows. Perhaps, bushy eyebrows will follow this rebellious girl to conquer the challenges on the upcoming road.
Kaia Gerber
Another talented supermodel with bushy eyebrows is Kaia Gerber. This new generation model has just entered the art world and has created her own prominence and position in the modeling profession. Although Kaia Gerber's eyes are not very prominent, her thick, strange eyebrows can exude the charisma and depth of her eyes.
Curved and bushy eyebrows not only help to show charisma and beauty on the face but also show the personality and charm of this new generation supermodel.
4.
Thin eyebrows
Kristen Stewart
Kristen Stewart is a talented actor, soon entered the artistic path from a young age. Her success is associated with the main role in the series "Twilight". And thin eyebrows also follow her throughout her career as well as changes in life.
Whether in the image of a feminine, gentle or a carefree tomboy, Kristen Stewart always chooses for herself a carefully trimmed thin eyebrow. This eyebrow shape helps to harmonize the contours of her small face. At the same time, it brings out the attractive beauty of the eyes.
Taylor Swift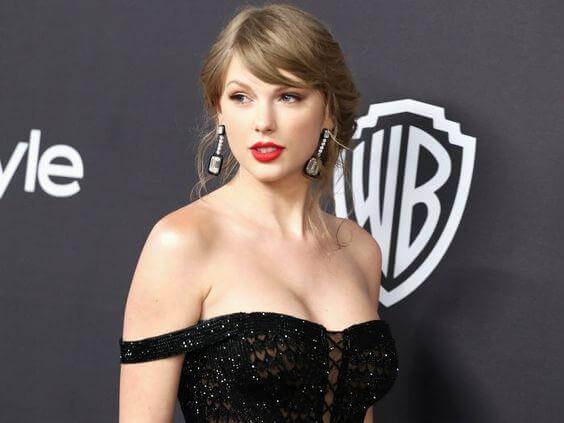 Whether with the image of a gentle country singer or a personality and brave "Snake", Taylor Swift has always been loyal to her thinly trimmed curved eyebrows. Although it is not a point to highlight the lines on the face, this eyebrow shape helps her eyes look bigger and more attractive. This eyebrow shape also helps the contours of Taylor's face more harmonious.
So, Miss Tram - Natural Beauty Center introduced the beautiful eyebrows of world famous beauties. In order to have the right eyebrow shape, the beauties also go through many changes and choices. So, if you are not satisfied with your current eyebrow shape, don't be afraid to experiment and refresh yourself. Because the shape of the eyebrows greatly affects the appearance of the face. Wish you will choose a desired eyebrow shape! (Refer to the The most prestigious and quality tattoo spray address in Ho Chi Minh City The current).
See More About News – Beauty Secrets Other Miss Tram - Natural Beauty Center:
Your Skin Screams When You Still Maintain These Habits
Makeup Mistakes That Cause Acne Skin