It is undeniable that the eyebrow sculpting method is becoming a famous trend that many women are interested in. Nowadays, not only young girls but also many middle-aged women use this method to refurbish and retain their youth.
If you want to find a beautiful eyebrow sculpting place in Ho Chi Minh City, please visit Miss Tram - Natural Beauty Center. Believe that anyone will own elegant eyebrows, so that each facial line becomes harmonious and prominent.
Where Should You Sculpt Your Eyebrows In Ho Chi Minh City?
What is European standard eyebrow sculpture?
Aesthetic method "Eyebrow Sculpture" is an advanced technology to engrave eyebrows with elegant lines and harmonious colors. Compared to other forms, this technique does not put ink directly into the skin by invasiveness, but uses very small needles, carving extremely delicate strokes into the skin and inserting the ink.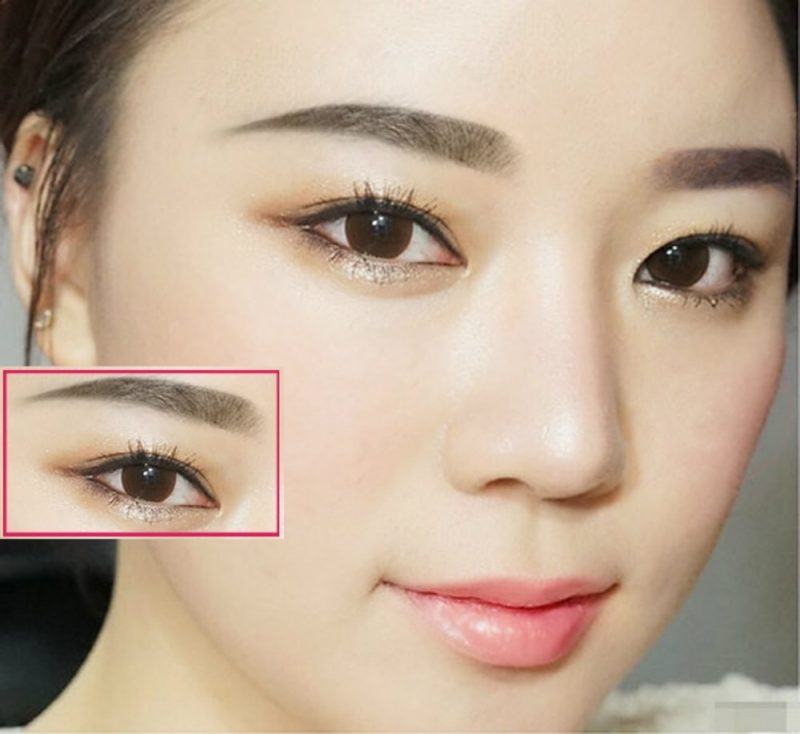 The special thing of this method is not only for girls, but also for men, it can also be applied to overcome defects such as missing, missing the tail or tip of the eyebrow, the eyebrow area is empty - scarred. should be covered with hairs.
Sculpting eyebrows – Microblading eyebrows is the English name of this technique in European countries. In Vietnam, this technique is also known as Mieu - Sculpture with many different forms of sculpture such as 3D - 6D eyebrow sculpture, 9D eyebrow threading technology, 9D plucking sculpting technology.
>>> Related posts: Is Eyebrow Sculpting Durable? – Find out how long eyebrow sculpting lasts and how to care for sculpted eyebrows to last.
Unlike the old cosmetic eyebrow technique, Microblading eyebrows is a way to engrave yarn, finely knit alternately in places where the eyebrows are sparse, blank to engrave to make your eyebrows more full and sharp. The ink line follows the growth path of the real eyebrows in a smooth, rhythmic way. Microblading fills in imperfections, bringing complete and natural beauty to the face. If you do not believe it, you will certainly not find out that this is an artificial eyebrow.
Working for many years in the field of eyebrow aesthetics, experts at Miss Tram commented that this is a very difficult fiber art, requiring high technique and in-depth understanding of the skin, experience in choosing good inks as well as manipulations performed on each different case. However, with strong potential from facilities, equipment, skills and expertise to the quality of ink used, Miss Tram - Natural Beauty Center completely confident to bring you a sculpted eyebrow as you want.
>>> Related posts: Is it OK to Sculpt Eyebrows After Spraying Tattoos? – Answering the question of having tattooed eyebrows about 1 year ago, but not satisfied with the results. Now I want to sculpt it back to nature, is it possible?
Eyebrow sculpture at Miss Tram: perfect beauty - high safety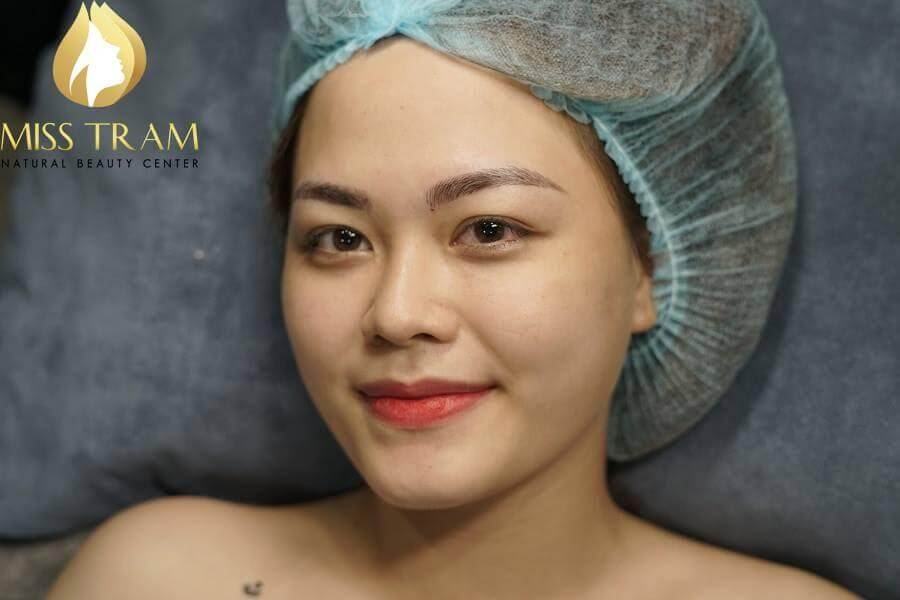 Although it is a new method in the field of eyebrow aesthetics, eyebrow sculpting at Miss Tram - Natural Beauty Center It has many outstanding advantages such as:
The preparation is very simple, no frills. You only need an engraving handle and an engraving knife. This means that it is easier and more thorough to disinfect minor surgical instruments, which will help minimize the risk of infection.

Does not cause much damage to the skin surface, causes less bleeding and limits pain during minor surgery. The specialist will use the blade to carve lightly on the skin, completely controlling the depth of your skin layers.

Suitable for customers with eyebrows that are too thin, or due to scars left because this is the only method to bring the natural beauty close to the real eyebrows.

's eyebrow sculpting technique Miss Tram VietNam Suitable for all genders, diverse ages. Any customer after completing the work will also be carefully advised on how to take care of that, enjoy an attractive warranty with free re-mileage during 12 months.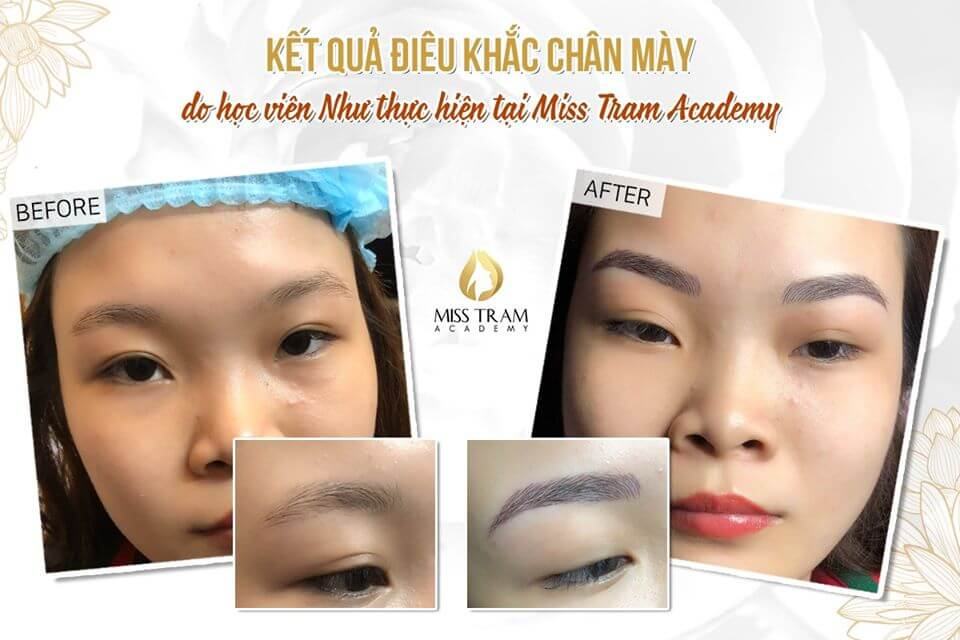 According to anthropology and the concept of Eastern people, the shape, line and color of the eyebrows represent the personality as well as the destiny of the person. Therefore, more and more people are looking for cosmetic eyebrow methods to beautify and change their destiny. And Miss Tram - Natural Beauty Center is a reliable place to help you remove the worry of how to find a beautiful eyebrow sculpting place in Ho Chi Minh City.
>>> Related posts: The Best Eyebrow Sculpting Process – Learn the standard eyebrow sculpting process at the Spa today.
See More About News – Beauty Secrets By Miss Tram - Natural Beauty Center:
Questions and Answers Should I Spray Crystal Lips?
Should You Spray Powdered Eyebrows At Miss Tram
Secret of Effective Efficient Lip Lotion
Review Top Skin Care Products