|Question – Answer| Does Miss Tram accept Eyebrow Embroidery Spray at home?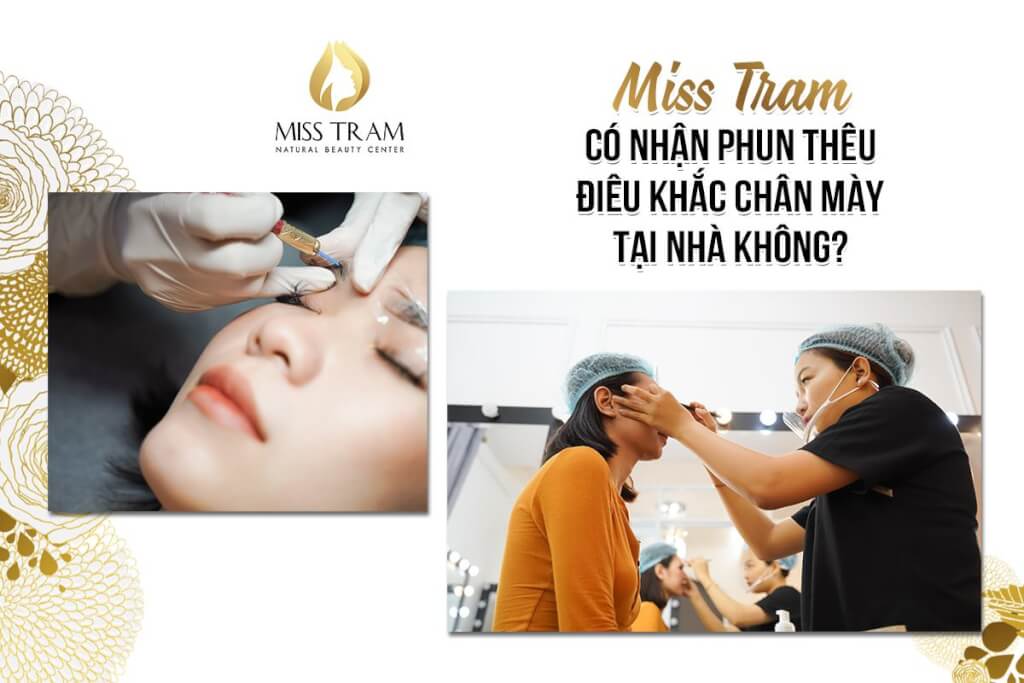 Home services are currently being enthusiastically supported by customers because:
- No need to go far, out in the hot, dusty sun
- Save time and travel costs
– The price is sometimes cheaper than going to the center
Therefore, when receiving this question from a customer, Miss Tram was not surprised but also very happy that she was chosen as a beauty spot as soon as the customer had a need.
However, due to the specificity of the industry and service, SPRAY ERROLLER ERRORS of Miss Tram can only be done at two addresses, which are Miss Tram Natural Beauty Center , and Miss Tram Academy to ensure the safety and quality of each product created.
When performed at the Center, Miss Tram can control the hygiene of the tools through the use of modern sterilization machines and each operation in the whole process.
Our staff at the center will welcome, advise and guide customers meticulously, in detail, always accompanying you from work, reminding appointment for inspection until you are absolutely SATISFIED!
In addition, the space at Miss Tram is also delicately designed to create comfort and friendliness for customers going to the beauty salon.
Through the above sharing, if you still have any questions that need to be answered or consulted about services at Miss Tram, please contact us immediately!
You are viewing the article Does Miss Tram Accept Eyebrow Embroidery Spraying at Home? favorites in the category Question and Answer at the website Miss Tram Spa. Any comments - reviews please send directly to Email: teamcrmmisstram@gmail.com or comment right below the article. Don't forget to follow us for more good articles in the same category and share it with everyone you know!