Because they are 100% natural and out of use detoxify It also has the effect of nourishing healthy skin, without creating any side effects.
Detoxifying Masks For Combination Skin Countless But Watch Out For These
In fact, expensive cosmetics are not always effective in treating acne, cleaning the skin, etc., as desired, maybe even worse because it contains heavy metals. However, some foods that we add to the body every day can also become masks provided you prepare the right recipe. If you feel that your skin is no longer healthy because of lack of nutrients, as well as too much poisoning because of dirt and cosmetics, try "preparing" and using different types of cosmetics. 100% natural mask See below for improvement.
Honey and tomato mask
This is the model: Squeeze the juice of ½ tomato and mix it with 1 tablespoon of honey into a homogeneous mixture. After washing your face thoroughly, apply Mix it up and keep it for 15 minutes for the nutrients to be absorbed into the skin. Finally, rinse thoroughly with warm water and cold water to close the pores.
Uses: The combination of tomato juice and honey will form a mixture containing many nutrients such as Vitamins A, C, K, E, B1, B2, B3, B6, trace minerals, Lycopene, ... And each This substance will contribute a part in skin care.
Preliminary studies show that Lycopene is the most powerful Carotenoid possessing the ability to fight Single Oxygen - A highly reactive oxygen molecule and a major cause of cellular aging. In addition, it is also found in the cell membrane that Lycopene is involved with an important role in maintaining the integrity of the cell when attacked by toxic substances. (Refer to method Detoxify the skin with biological light super HOT right now).
Mask of fresh grapes and carrot juice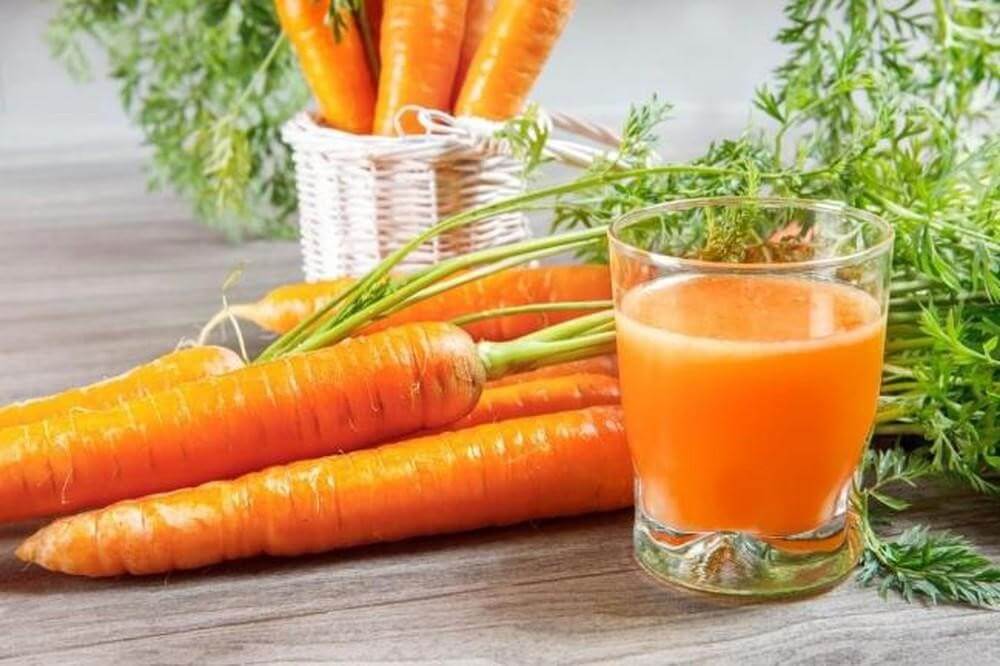 This is the model: To make this mask, squeeze the juice of 10 grapes, then mix it with 1 tablespoon of carrot juice into a homogeneous solution. Then absorb the solution evenly mask paper, apply it on your face and rest for 15 minutes. After 15 minutes, rinse thoroughly with warm water. To close pores, use cold water to rinse.
Uses: If Vitamins C, B1, B2, B3, B12, K, Folic Acid, Calcium, Phosphorus, Iron... contribute to promoting the body's metabolism, then carrot juice with Beta carotene component will help. converted into Vitamin A to help reduce the degeneration of skin cells, slow down the aging process. Therefore, the combination of these two vegetables can form a mask that helps you not only detox but also plump.
In fact, some studies even suggest that "due to its superior antioxidant capacity, beta carotene deficiency can make your skin more susceptible to sun damage." (Secrets detox for acne skin safe, effective, and recommended by many people today).
Pomegranate mask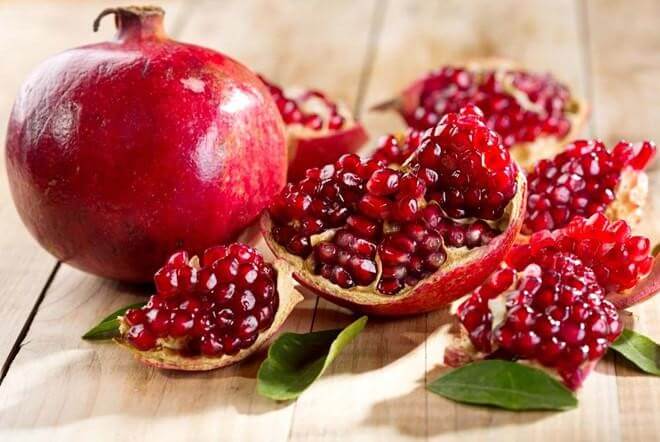 This is the model: How to make a mask with this fruit is quite simple, you need to separate the seeds of the pomegranate and squeeze out 2 tablespoons of juice. Then put the sheet mask in to absorb evenly and apply on the face. Relax for about 30 minutes so rinse with clean water to remove residue. With this type of mask, you can apply it 2-3 times a week for a good detox effect.
Uses: Pomegranate contains Vitamins C, B, organic acids, Protein, Lipid, Calcium, Phosphorus, Potassium and these are all important ingredients for healthy skin, limiting damage caused by impacts.
For example, the lipids in this fruit have the ability to dissolve 4 types of Vitamins A, D, E and K not only to help strengthen bones, but also create favorable conditions for bright, rosy skin, increase resistance. against radiation from the sun. (Read more about Skincare specialist training course Hottest today in Ho Chi Minh City).
If you have combination skin, use the above detox mask recipes for healthier skin!
See More About News – Beauty Secrets By Miss Tram - Natural Beauty Center:
How To Tighten Pores With Turmeric Powder Effectively
How To Use Oats To Tighten Pores